The Video Game: SAG-AFTRA STRIKE
By Oz Online | Published on January 10, 2017
The SAG-AFTRA video game voice-acting strike from October continues.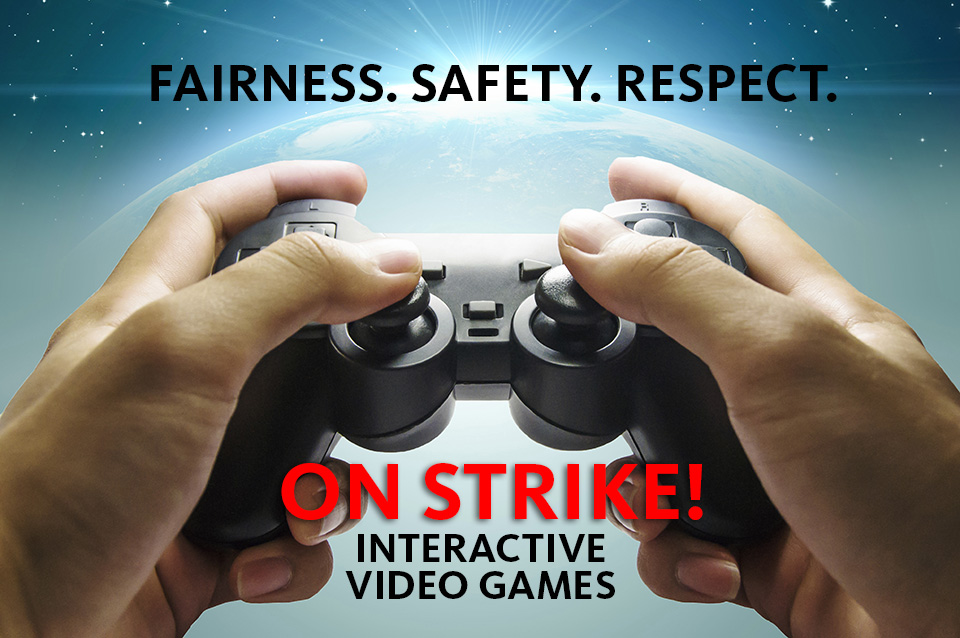 SAG-AFTRA's Interactive Committee called the strike after failure to reach a conclusion with multiple gaming companies on a new Interactive Media Agreement. Major changes to secondary compensation, care for vocal stress, involving stunt coordinators on performance capture jobs, and transparency on projects are the key issues.
"The video game corporations are trying to convince our members and the public that video game actors actually support the last proposal that these companies made," says an official statement from SAG-AFTRA. "In fact, our members have voiced their opinion of this proposal by going on strike. The game corporations and their representatives cannot unilaterally determine when we have a deal.
They have no business even talking about our ratification process. No action can be taken by the union until the member negotiators — performers who regularly do this work — have a deal they believe is
fit to recommend."
Numerous pickets were organized throughout November and December outside the studios of WB Games, Insomniac Games, Voicework Productions, Electronic Arts, and many more, drawing near 1000 combined picketers. SAG-AFTRA has received support from other organizations, including AFL-CIO, the Actors Equity Association, British Equity, Equity New Zealand, the Alliance of Canadian Cinema, Television and Radio Artists, and The Media, Entertainment & Arts Alliance Australia.
SAG-AFTRA has updated its website with a full list of struck and non-struck games and companies.