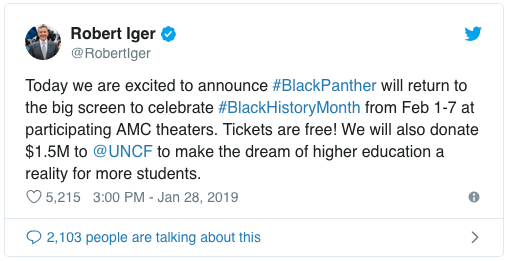 Black Panther Returns to AMC Theaters for Free Screenings
By Oz Online | Published on January 30, 2019
Black Panther returns for free screenings in AMC theaters for the next week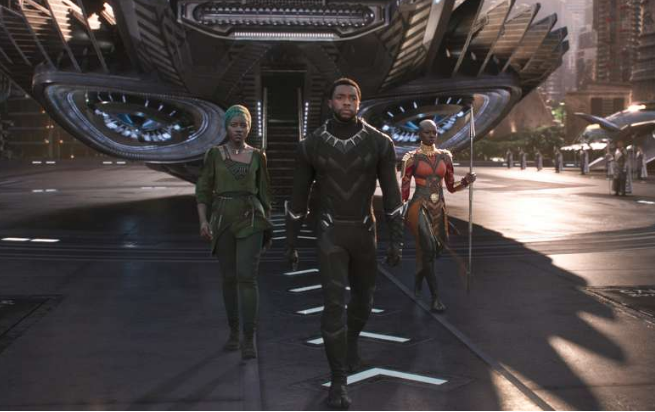 The incredibly successful Marvel Studios film Black Panther will be screened for free in 250 AMC theaters in honor of black history month. Fans have the opportunity to catch the award winning film February 1st until February 7th at their local AMC theater in every state in the nation. The Black Panther film has received a myriad of accolades, and broken a number of box office records with reaching $1.3 billion in international earnings. The film has sparked celebration and pride in the black community, as the first black superhero in the Marvel Cinematic Universe.
Metro Atlanta AMC theaters with screenings include:
AMC Camp Creek 14
AMC Phipps Plaza 14
AMC Parkway Pointe 15
AMC North Dekalb Mall 16
In addition to providing an opportunity for everyone to watch the film by offering screenings free of charge, the CEO of Disney Robert Iger announced that Disney will donate $1.5 million to the United Negro College Fund (UNCF).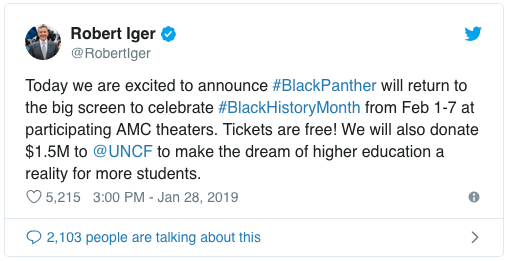 The UNCF website says, "'A mind is a terrible thing to waste.' For more than seven decades, this principle has remained at the heart of UNCF, enabling us to raise more than $4.8 billion and help more than 450,000 students and counting not just attend college, but thrive, graduate and become leaders. We do this in three ways: By awarding more than 10,000 students scholarships, worth more than $100 million, each year. By providing financial support to 37 historically black colleges and universities (HBCUs). And by serving as the nation's leading advocate for the importance of minority education and community engagement."
For a full list of participating Georgia AMC theaters click here