A Time and a Passion to Give
By Oz Online | Published on November 1, 2015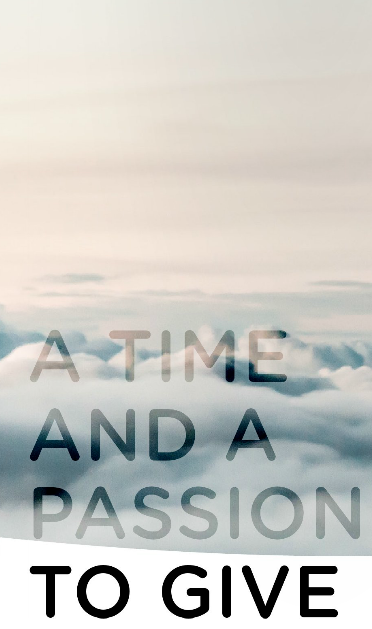 Take, take, take – we hear that over and over about some people in the entertainment industry … however, the production industry gives back to the community in more ways than anyone realizes. Oz wants you to know about these contributions. Starting with this issue, Oz Magazine will be highlighting production companies that have donated their time and services for charities and other good causes. Be inspired and let us know what you are doing to give back. Send info any time to OzCetera Editor, [email protected].
"We Want To Do More"
In all likelihood, Jennifer Felton is still suffering from jet lag and unpacking her bags from her recent trip to Kenya. Jennifer, who co-owns a production company, AVA, with her husband Ryan Felton, left her day job in mid-October for a nearly two-week trip to work in some of the most impoverished villages around Nairobi and to help escort five orphans to their new home at the House of Hope orphanage in Lodwar, Kenya.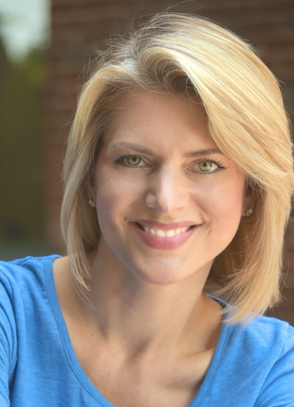 Jennifer, who is the director of business development for AVA, and Ryan, AVA's producer and director, have been working for years with SERV International, a non-profit based in Canton, Ga. The trip is especially meaningful though because she was to meet Consiletta, an orphaned child that she and Ryan have been sponsoring through their company. "I am just so lucky to take part in this," Jennifer said recently, as she rushed to prepare for her departure.
The 10-member team from the Christian-based organization will deliver food and water to the slums of Nairobi and surrounding villages. In addition to bringing five children to House of Hope, the team will also take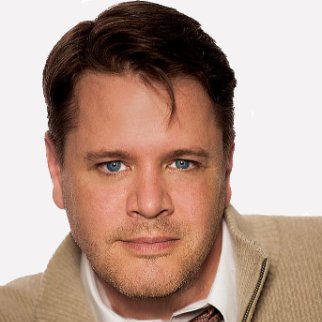 on remodeling projects at the orphanage. "Many of these children lost their parents due to AIDS or civil unrest," Jennifer explained. Some may have another family member to live with, but because of the entrenched poverty in the area, they are the last to get food when the family eats and there is no money to send them to school. "They are living a life a child should not have to live," Jennifer said.
The couple also works with several other charities and often donate their professional services. For example, when the Foster Care Support Foundation needed actors for a film they were doing on the organization's work, the Feltons volunteered. The foundation, based in Roswell, Ga., works with the state's Department of Family and Children Services to provide foster families with clothes, school supplies, toys, and special equipment for the children they take in. Jennifer noted that when children are placed into foster care it is often an emergency situation. "When they arrive at a foster home, they often have nothing."
The couple also has donated production services for charity auctions, such as the one held by Angels of Life, which raises money for the Georgia Transplant Foundation. The money is used to support patients who have received organ transplants and to recognize the life-saving contributions of organ donors.
Even as the Feltons prepare for a new business venture, the opening of Big Peach Studios in December, they are looking for their next project to give back. One idea they've discussed is to return to Kenya to produce a film about the work at the House of Hope orphanage.
Simply put, says Jennifer, "We want to do more."
SERV International is a Christ-centered organization that operates an orphanage and a large-scale
feeding operation in Kenya. For more information, contact www.SERVone.org.
The Foster Care Support Foundation provides clothing, infant equipment, and developmental toys to children in foster and relative care throughout Georgia. For more information, contact www.FosterCares.org.
The Georgia Transplant Foundation helps meet the educational, informational, and financial needs of organ transplant candidates, living donors, recipients, and their families. For more information, contact www.GATransplant.org.
"Meaningful Media"
Danielle Bernstein had a mission when she founded Clear Films Productions, an independent film production company. That mission is based on her "belief that meaningful media makes a difference. If you're in a position to reach people, I feel obligated to," she said. "We would like to have a positive impact on the world."
So Bernstein, along with filmmaker and photographer Jason Maris, are adventurous and dedicated documentary filmmakers who use their commercial work from clients such as Atlanta Falcons, Adult Swim, and NASCAR to allow them to do pro bono work for organizations here and abroad. Bernstein said the company has a version of a nonprofit status that allows for tax credit for some of the projects.
Headquartered in Atlanta in a 2,000 square foot studio near Virginia Highlands, she and Maris have partnered on ambitious projects, most recently a film about the African Children's Choir in Uganda. Imba Means Sing is told through the story of Moses, a young boy living in the slums of Kampala, Uganda, whose family is too impoverished to afford to send him to first grade. But he becomes part of the choir, which he sees as a way out of his circumstances. The film follows Moses and the other choir members as they tour America to perform.
Imba Means Sing has received numerous accolades, including the 2015 INDIEfest Award of Excellence for Women Filmmakers. 100% of the profits from the film are being donated to build a secondary school for Moses and other children. Bernstein also is working with childrens' choirs and other partners here in the United States, where many school systems have limited or eliminated music programs because of budget constraints.
They also have done projects for charitable organizations closer to home. Maris has worked extensively with the Travis Manion Foundation, based in Doylestown, Pa., which assists veterans and the families of fallen soldiers. Travis Manion was a first lieutenant in the U.S. Marine Corps. He was killed in Al Anbar province in Iraq during his second deployment. Despite his fatal wounds, 1st Lt. Manion drew fire away from his patrol, all of whom survived the ambush. For his bravery, he was awarded the Silver Star and the Bronze Star with Valor. Maris has filmed videos to share the mission of the foundation.
Their next project, Homemade, is a feature-length documentary currently in production. The film will explore the invisible wounds of war, including traumatic brain injury and the "stigmas surrounding behavioral health in the military."
Maris and Bernstein are also active with the Atlanta-based Southern Education Foundation, which strives to create equity in education in the South, especially for low income students and students of color. They are helping to spread the word about the foundation through video content. "We do work a lot with the foundation," Bernstein said.
At the end of the day, Bernstein went into the business and created Clear Films Productions because "there is so much negative content out there," she said. "We want to do media for good."
To arrange a screening of Imba Means Sing or to donate to the cause of the film, contact www.ImbaFilm.com.
The Travis Manion Foundation helps veterans and the families of the fallen to achieve their goals throughout their personal journeys. For more information, contact www.TravisManion.org.
For nearly 150 years, the Southern Education Foundation has used collaboration, advocacy, and research to improve outcomes of students in the South, particularly low income students and students of color. For more information, contact www.SouthernEducation.org.
"I Try To Help Out"