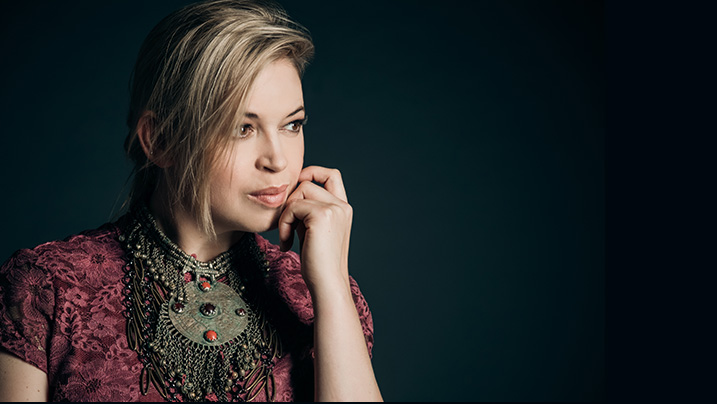 Women In Music
By Oz Online | Published on February 2, 2022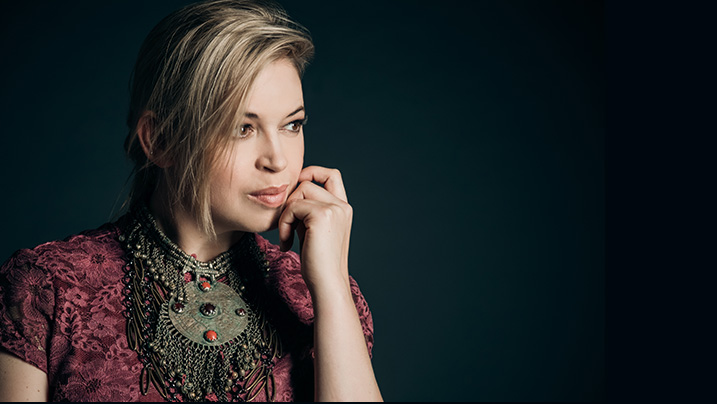 When this phrase is heard we usually hear it in reference to something obligatory like raising a child. But it usually is never referenced when describing entertainers pursuing their craft. But that is what Women In Music is. A community.
Hadley Poole is the founder and chapter chairperson for the Atlanta Chapter of Women In Music. Women In Music is the largest and longest non-profit for supporting women in the arts.WIM Atlanta has hosted a plethora of events that have advanced the cause of pushing more women in the music industry such as networking events, panels, showcases, and
educational materials that are available year-round. Celebrating Atlanta's Leading Ladies in Music, are an example of some previous events organized by the WIM Atlanta team.
Poole offered her own insight into this,"I moved to New York and joined the New York chapter in 2007. I then launched an Atlanta chapter in August of 2017, stepping down from the organization and delved more into my music career. The organization as a whole launched 35 years ago. Stretching from Atlanta to India".
Life would eventually have its way and Poole found herself in the music scene in Atlanta. But Poole missed the sense of camaraderie that the organization had provided her, "When I moved to New York I knew two people. New York is just such a big place and when I joined Women In Music and began working with them the world just got so much smaller.
I met some of the most amazing people in all different facets of the music industry. My career took me from New York to LA then finally back to my hometown of Atlanta. I just missed what I had gotten in New York and thought, if I could create five percent of what I felt in New York thenI would have achieved something. So I decided to start a chapter here.
The music industry in Atlanta is huge and diverse. It ranges from homegrown hip hop to country and beyond. But no matter what genre you are placating to; it won't stop you from becoming a member of the organization. All you have to do is go to the website, womeninmusic.org. The benefits of joining the organization speak for themselves. It doesn't matter if you are just getting started or an industry veteran. You then have access to the members around the world. It's all about the community, "Every month there is some event happening, It's absolutely inclusive. Lawyers, singers, and even more" Poole said.
Women In Music doesn't stop at just "women" it truly is an all-inclusive organization that even men can join, Poole explained, "It's inspiring and even encouraging. The culture is so amazing. But at its heart, it's about supporting women in music. The role that men take within the organization is full membership. But the goal is to feature and highlight women in the industry. The men that join offer support to the female artists in an effort to help them succeed."
Poole also offered her insight into what the state of the music industry is right now and how monetization of music is helpful towards the success of young female artists. Turning views to money are already difficult. No, imagine how difficult it would be without having a label distributing your work on your behalf. In the age of streaming though it has become a lot easier.
"There was a view back in the day you were only a true artist and make it if you had large studio equipment, a hug record label deal bought you merchandise and put you on the road. Real expensive stuff. That model still exists. Now with monetization, you can become your own agent. You can put something out online. Put something on Patreon. Creating while on the road. NFT's as well. Monetization has created some different lanes that we as artists didn't have
before. You can now be an individual and independent artist that can make money". Poole's ability though lies in her ability to empathize and put herself in someone's shows, "As a singer/songwriter and now chairperson I now know perspective on both sides of the table. On the larger level when we think about strategy on how we connect with the
community we aren't thinking, or how can we serve the business end of the community or how can we exclusively serve the artist. We keep in mind the full community. It helps me better understand how to serve".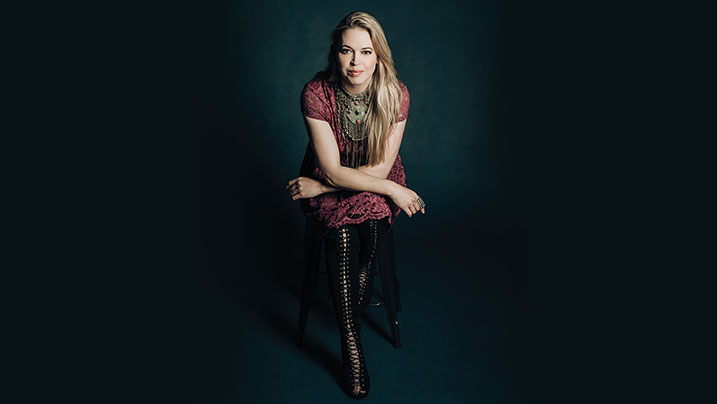 Bearing the future in mind Poole gave a rather interesting hope for what the future might bring, 'We are a kind of in our 1.0 phase being just four years old. We are the first chapter in the south. I went in with the expectation that people didn't know who Women In Music was. So I keeping our events completely open to the public. I went around asking others what was/wasn't working in Atlanta. So we partnered with the Recording Academy and other organizations like Women In Film And Television. My wish is to go into 2.0 beginning next year. We really want to take things to a badass level. Show and bring people into the space that will leave you truly astonished and inspired. We want to start doing things with our other chapters. Connecting with our other chapters like having a listening party or a viewing in Japan. Now that we have built a
community we can really start crossing the pond."

In the age of COVID-19. The name of the game is, "adapting". Almost everybody has had to go through it. But simultaneously we are living in the age of technology and information. So having the organization pivot was a benefit for Poole, "As an artist, I have always wanted to be in the room when art was being created. I wanted to feel the energy and get the people going. But of course, COVID-19 shut all of that down. It threw a wrench into everything, but we did a listening party on Zoom. We chose four artists to highlight and after their set people would ask questions about the artist's process and the immediate direct feedback. To see that level of engagement was amazing. COVID-19
forced us to burn it all down and resurrect like a phoenix."

Part of experiencing music is the connection that you get to make with your audience or whoever is listening to that song at the right moment in their life. Poole shares the same opinion, "I love building relationships with people over music. It doesn't even have to be singers and an audience. But now that we have the ability to connect online through Zoom, Clubhouse, etc. to form those relationships are even more meaningful now. If we can genuinely connect with
each other outside of trying to get somewhere through someone that is what I call a win-win."
Poole's currency is the relationships that she makes with people, "One of the biggest things that Women In Music has taught me is that whoever you may need is right there. You can reach out. You can Zoom. You can email. Your tribe is there. So many people are afraid of rejection. Just put that away. That is what it's all about. Just ask for it."

Some artists may never be able to have a career as Poole has had. She realized that she made the right decision in a crystal clear ah-ha moment when a promoter in Beirut invited her to do show. "I was flown to Beirut to perform for a nightclub at 2:00 A.M and then flown right back.

That was one of the first moments when I figured out what this all thing was about. This was the culmination of recording on a karaoke machine because I didn't have a proper recording machine. A culmination of walking through a snow blizzard to get to a recording studio. On the other side of the world in a place where I had never been, I was Madonna. They knew my songs word for word. They completely embraced me".
But not only is she optimistic about the future of Women In Music. But she is hopeful for the state of her music as well,
"For the first few years of my career I was very hesitant on who I collaborated with. I didn't want to take some shows. When people would ask me about how I was doing. I look at two songs that I am finishing with a DJ and another artist. Being able to work with them has been amazing. When I think about music going forward I'm not as concerned about hardlining it. I am not as much concerned about getting on the radio or making sure that I am on tour. It's more about just doing what I love and incorporating music into it making it a perfect scenario."