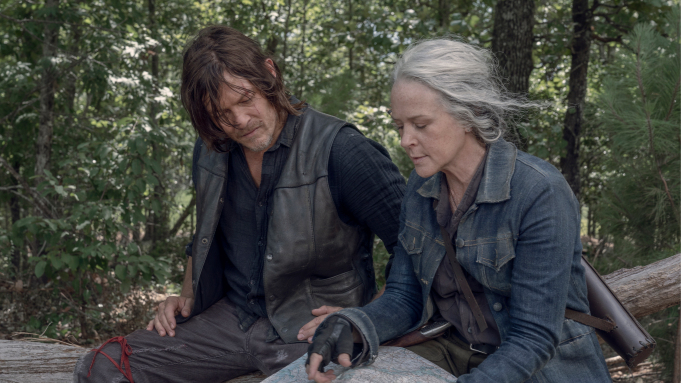 'WALKING DEAD' TO END AFTER SUPER-SIZED 11th SEASON; NORMAN REEDUS & MELISSA MCBRIDE SPINOFF SET
By Oz Online | Published on September 24, 2020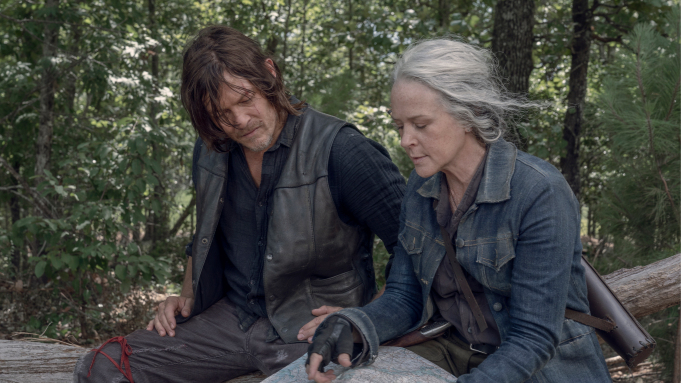 The end is nigh for The Walking Dead, sort of.
The zombie apocalypse series based on Robert Kirkman's comics is coming to an end in 2022 with an expanded 11th season.
However, fans of the once highest rated show on the small screen shouldn't fret too much at the loss of the mother show. AMC has already given the go-ahead to a new TWDspinoff starring fan favorites Norman Reedus and Melissa McBride in their roles as Daryl Dixon and Carol Peletier. Created by TWDshowrunner Angela Kang and Deadverse chief content officer Scott M. Gimple, that as yet untitled series is scheduled to debut in 2023.
As was announced at this year's coronavirus induced virtual Comic-Con, the pandemic delayed TWD Season 10 finale will now air as a special episode on October 4 with 10 additional episodes to air in 2021 for the current cycle. Tearing a page out of the playbook that AMC used for the end of Mad Men and Breaking Bad, the 11th and final season of the once blockbuster TWD will run over two-years for a grand total of 24 episodes.
Read more, here.