Atlanta media tycoon Tyler Perry wants to create an entertainment district at Fort McPherson next to Tyler Perry Studios.
In an exclusive interview, Perry said he would like to acquire about 20 acres from the McPherson Implementing Local Redevelopment Authority (MILRA) – in addition to the 330 acres he bought in 2015 for about $30 million.
"I would love to go in and buy those 20 acres and build a 3,000-seat theater," said Perry, who added he would like it to be similar to the Cobb Energy Performing Arts Center. "There could be three or four restaurants and an alley of about 10 small theater houses and dinner theaters – from 50 seats to 350 seats."
Perry also envisions building a museum of his work along with African-American history on the site, and he would use that as a base to conduct public tours of Tyler Perry Studios. That part of the site would be publicly accessible to the community.
"I have not presented the idea to MILRA," Perry acknowledged. But in his initial agreement to buy the 330 acres at Fort Mac, Perry was given the right of first offer on any of the remaining land of the former fort, which totaled 488 acres when the base closed in September 2011.
A look inside Tyler Perry Studios
The "David" is one of several mansions built by Tyler Perry's team on the Fort McPherson site.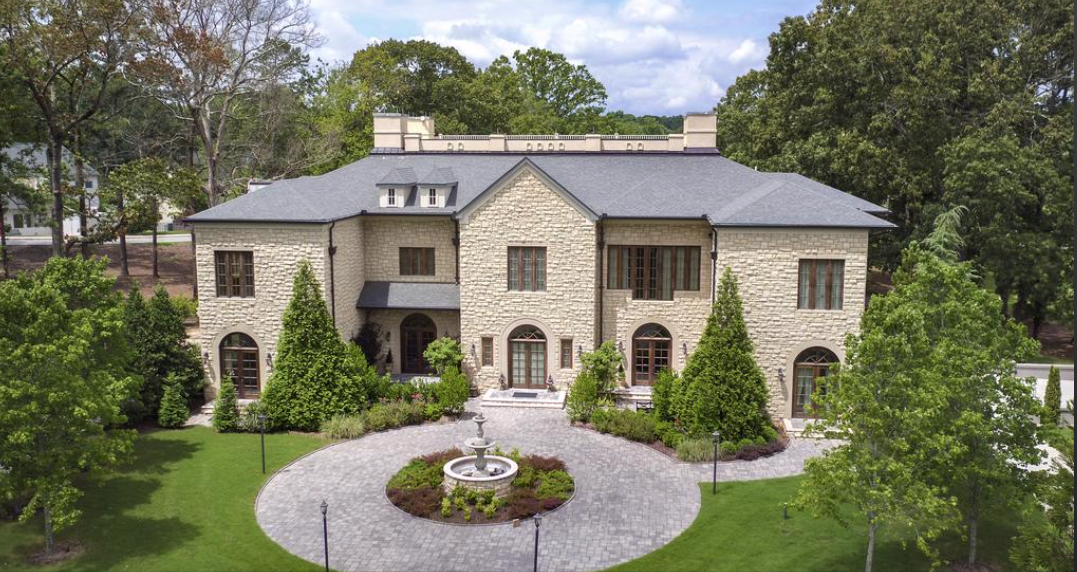 Since acquiring the property, Perry has developed a major movie and television studiowith 10 sound stages combined with multiple locations that feature the historic fort, as well as new buildings including a replica of the White House for Perry's television series "The Oval."
Perry unveiled the studio in a grand opening gala last October that attracted countless celebrities Oprah Winfrey, Will Smith and filmmaker Spike Lee.
The 20-acre site includes a large non-descript building that Perry said will need to be torn down because of asbestos and other contaminated building materials. There also used to be a dry cleaner on the site, which means there likely will need to be extensive environmental cleanup on the property.
When asked how much he would offer to buy the site, Perry said he did not know because of the undetermined costs to clean up the site.
Since the opening of the studio, Perry said that thousands of people come to the fenced-off property to try to peak in to see it. Perry said he would like to find a way to welcome tourists and fans to visit the studio property.
"I want to start doing tours," Perry said. "I want them to have a place where they can walk safely or get on a streetcar or tram. I need a base for that to happen. This would be open to the public."
The site also is almost directly across the street from the Lakewood-Fort McPherson MARTA station.
If he is unable to reach a deal to buy the property from MILRA, Perry said he is prepared to find a site within the land he already owns, but that would require having to build a new road into the middle of the property.
Last year, MILRA decided to part ways with Macauley Investments, the master developer that had been selected to develop the remaining 140 acres under the authority's control.
MILRA did sell about 11 acres of its remaining 144 acres to Washington, D.C.-based Easterly Government Properties Inc. (NYSE: DEA) in August 2019 for $17 million. Easterly bought the former Forces Command building to become a 162,000-square-foot lab for the U.S. Food and Drug Administration.That project is now in the design development stage.
Perry had made an early offer to buy the FORSCOM building, which the board rejected. Perry then opposed the sale to Easterly, but the board went ahead with the transaction.
Ever since the Macauley deal fell through, there's been speculation that Perry would acquire the remaining property of about 128 acres.
"There was some conversation," Perry said. "I never made a formal offer. I had interest in that but then they started looking for other developers. Why would I get in that?"
That said, Perry said he would like to see the rest of the property developed into residential and retail that would complement Tyler Perry Studios.
"I want to see it developed, and I know that if I'm involved, it would happen very quickly," Perry said. "Selling the Forces Command building was a desperate move. They are going to keep running out of money and doing deals that don't make sense. My worry is that they are going to continue to parcel out the property until it has no value."
Cassius Butts, chairman of the MILRA board, said he is open to having discussions with Perry.
"We will consider all serious inquiries and make sure any purchase and development is not only mutually beneficial for Tyler Perry Studios and Fort Mac LRA but the community as well," Butts said in a statement.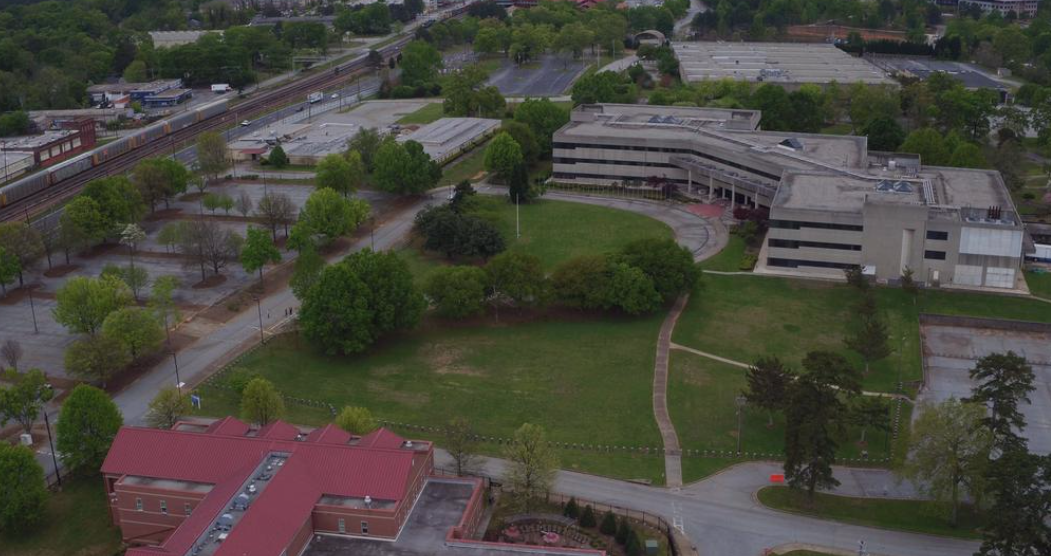 Perry's attorney, Larry Dingle of the Wilson, Brock and Irby law firm, said he is optimistic there can be a good working relationship between MILRA and Tyler PerryStudios.
"The new chairman of the authority and the board have made remarkable gains in improving the lines of communication and creating a potential working relationship between Tyler Perry Studios and MILRA," Dingle said. "It's a new day. It's a friendly environment."
Perry would like the entertainment district to be developed along the lines of the Livable Centers Initiative plan done by Bill de St. Aubin of the Atlanta-based Sizemore Group in 2016.
Dingle said he has had preliminary conversations with De St. Aubin about the design of the site and turning it into an entertainment district.
"It would bring a bunch of life into the community," said Perry of the entertainment district. He added that, "I'm not looking for any handouts."
Perry also liked elements of the LCI plan that called for a linear park with bike paths along Lee Street, and he expressed a desire that the rest of the property would be developed sooner than later.
"I've been focused on getting the studio up and running," said Perry, who added that plans exist for more community outreach. "I hope MILRA will do the development of all the houses and stores because that would be a great complement to the studio."
Read the original article, here.