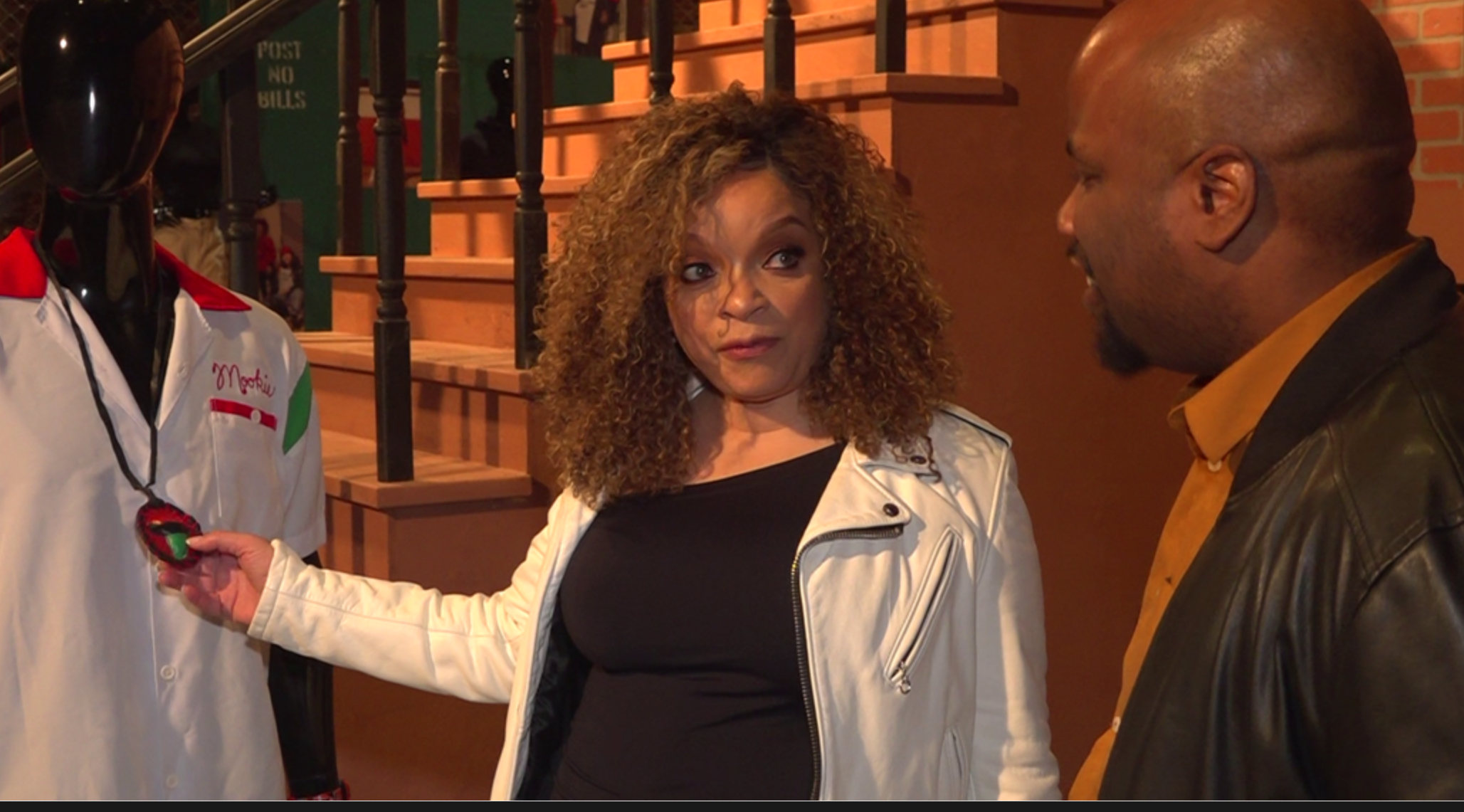 Carter wanted to specifically launch the collection in Atlanta during Black History Month.
ATLANTA — Wakanda, Forever, ever. That was the energy of Friday's night opening of Ruth Carter's Ruthless Collection with H&M.
The global fashion brand launched their latest campaign inspired by the work of Academy Award winning costume designer Ruth Carter's career in cinema at the Georgia Freight Depot.
Carter wanted to specifically launch the collection in Atlanta during Black History Month, and the city's beloved connection to the fictional Wakanda land in Marvels "Black Panther".
"Atlanta is a providence of Wakanda I know that because address so many Atlantans in their various costumes of the warrior Falls. They all had instruction and carried on with pride and I really think it made the film so authentic," Carter said.
Carter's collection embraces the trailblazing designer's spin on urban street style that ushers in positivity derived from some of her biggest projects to date.
"I think that through the message and the colors it's very Wakandan. It's very Zamundan. It's a voice about African-Americans. Is the connection to liberation, " Carter said.
H&M made it clear they wanted to celebrate Carter's work by reimagining the warehouse into a capsule of several looks from movie's she's worked on including "Do The Right Thing," "Dolemite is my Name," "I'm Gonna
Get You Sucka," and "Black Panther."
Carter spoke exclusively with 11Alive's The A-Scene moments before she opened the floor to discuss the project.
She revealed that "unity" and "truth" inspired her collection. The body of work is a positive one celebrating and motivating the African American culture, and empowering a different message for H&M.
Last year around this time, the brand faced scrutiny in a boycott heard around the Twitterverse.In 2018, the company was met with backlash when a young African American boy appeared in ad on the company's website modeling a hoodie which read "Coolest Kid in the Jungle".
Carter isn't letting the past controversy put a damper on the new movement. She spoke candidly and said this is an opportunity for fashion houses to turn the conversation about race and culture around.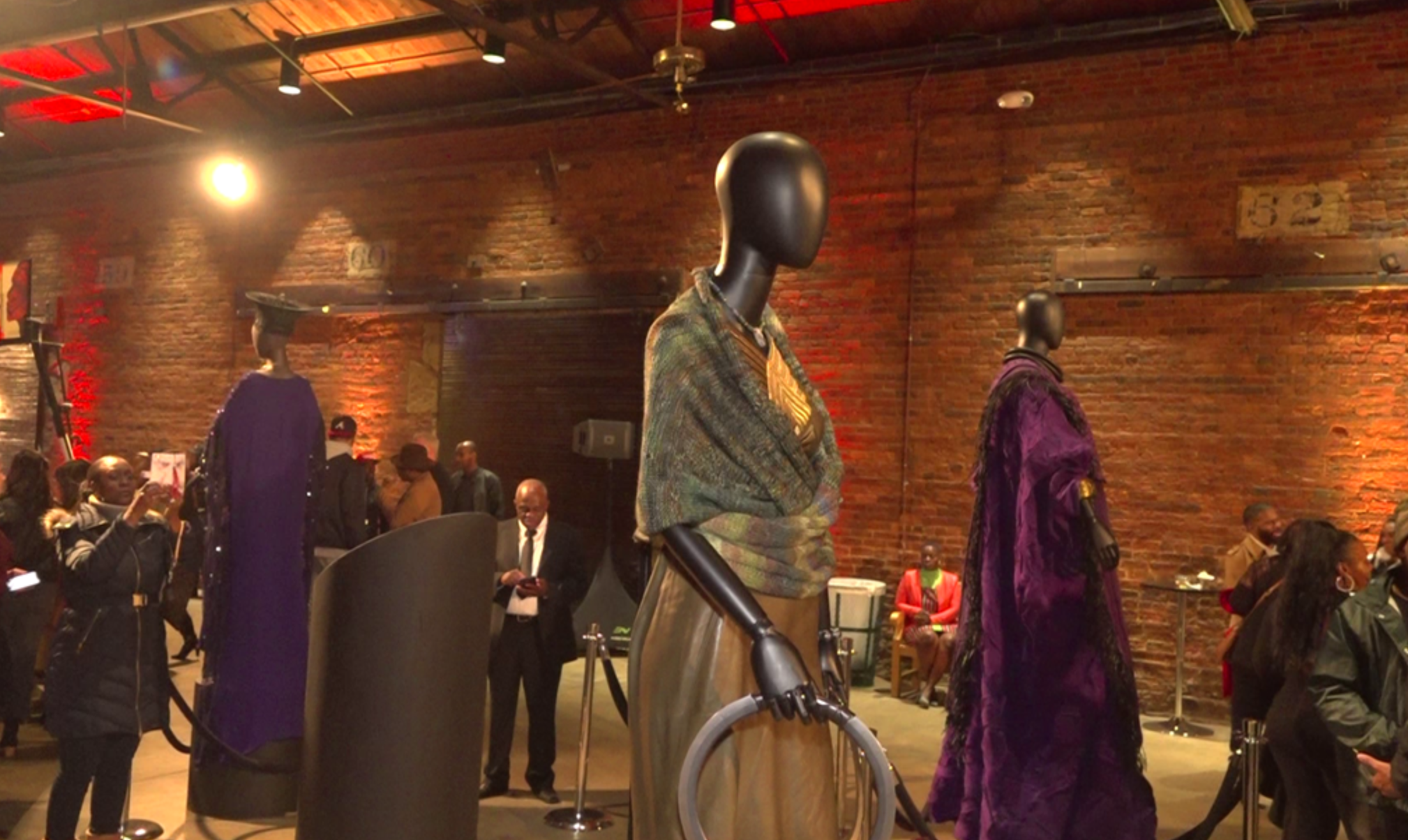 "We're letting you know that this is voice that we want to project. Everybody makes mistakes, you know. So there is a time for redemption, and there is a time for equity, there is a time for diversity, and this is the time right now," Carter said.
"How often do you see a costume designer do a collaboration with a global brand like H&M. You know, I think that we have really shown them, and shown the world that this is the time to care."
Ezinne Kwubiri, who reps Inclusion and diversity for H&M, said the company wanted to honor Carter and her rich impression in the world of film, and it was considered with all hands on deck from everyone at the company. The project took more than a year to bring to life.
"It's over a year in the making to make this H&M collaboration come together so there was a lot of conversations to be had. Of course, everyone knows who Ruth Carter is, and what she stands for, but making sure the design was authentic to her vision, what she felt would resonate to her audience, and making sure she was involved with every single process," Kwubiri said.
"Our job was really supporting her vision, and her allowing us to be part of that journey," Kwubiri added. "This was a full team productions, we've with members across all departments, in the U.S. and in Sweden, and our H&M offices. So over a year in the making so to see it actually come to life, and you can feel the garments, and see everyone's reaction to it is pretty exciting."
During the party, the star's A-List pals joined Carter for photos against the real-life imaginings of movie sets with backdrops related her costume work.
Actress Elizabeth Olsen and supermodel Chanel Iman joined the Oscar winner for photos during the party.
Carter revealed she will work on the sequel to "Black Panther" but didn't have much to detail on when she'll begin the project.
Read the original article, here.