Trapped In The Blackbox: Reviewing The 13th Annual Atlanta Horror Film Festival
By Oz Online | Published on September 26, 2019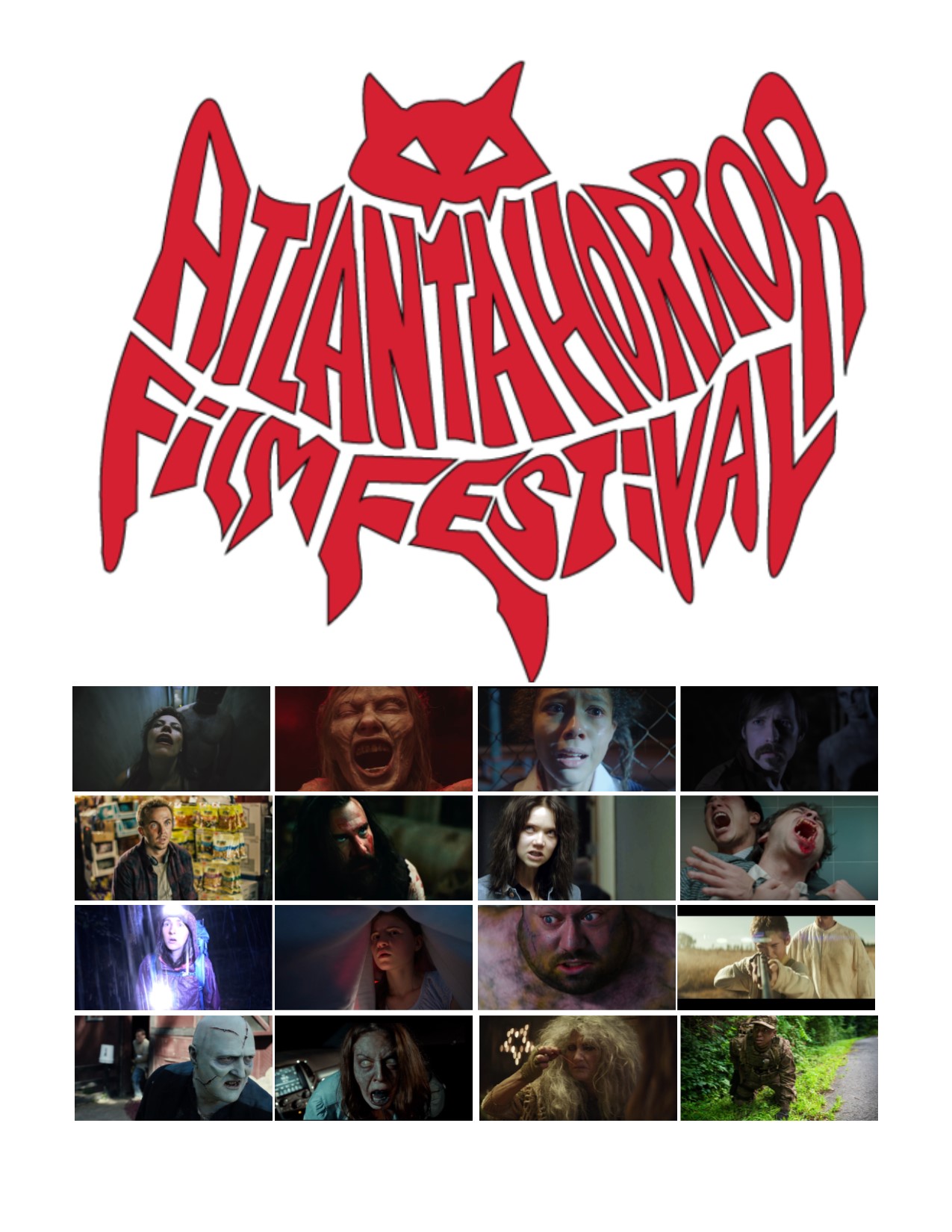 The 13th annual Atlanta Horror Film Festival was a three day event that ran from September 12th – 14th with 8 short blocks and 3 features, showing a total of 73 titles. The festival was held in the blackbox of Synchronicity Theatre and hosted by the charismatic Cameron Munson. Creatures, creeps, machines, and ghouls alike were welcomed on screen as front of house Lauren Kitchens and Monet Rumford greeted horror fanatics and filmmakers from across the country.
Horror is a genre of dedication and many non-industry audience members showed up from all across the Southeast to view what fresh takes Atlanta's curation had to offer. The festival also featured international films including titles from Israel, Australia, Norway, Spain, Canada, the UK, Brazil, Mexico, Ireland, and Greece.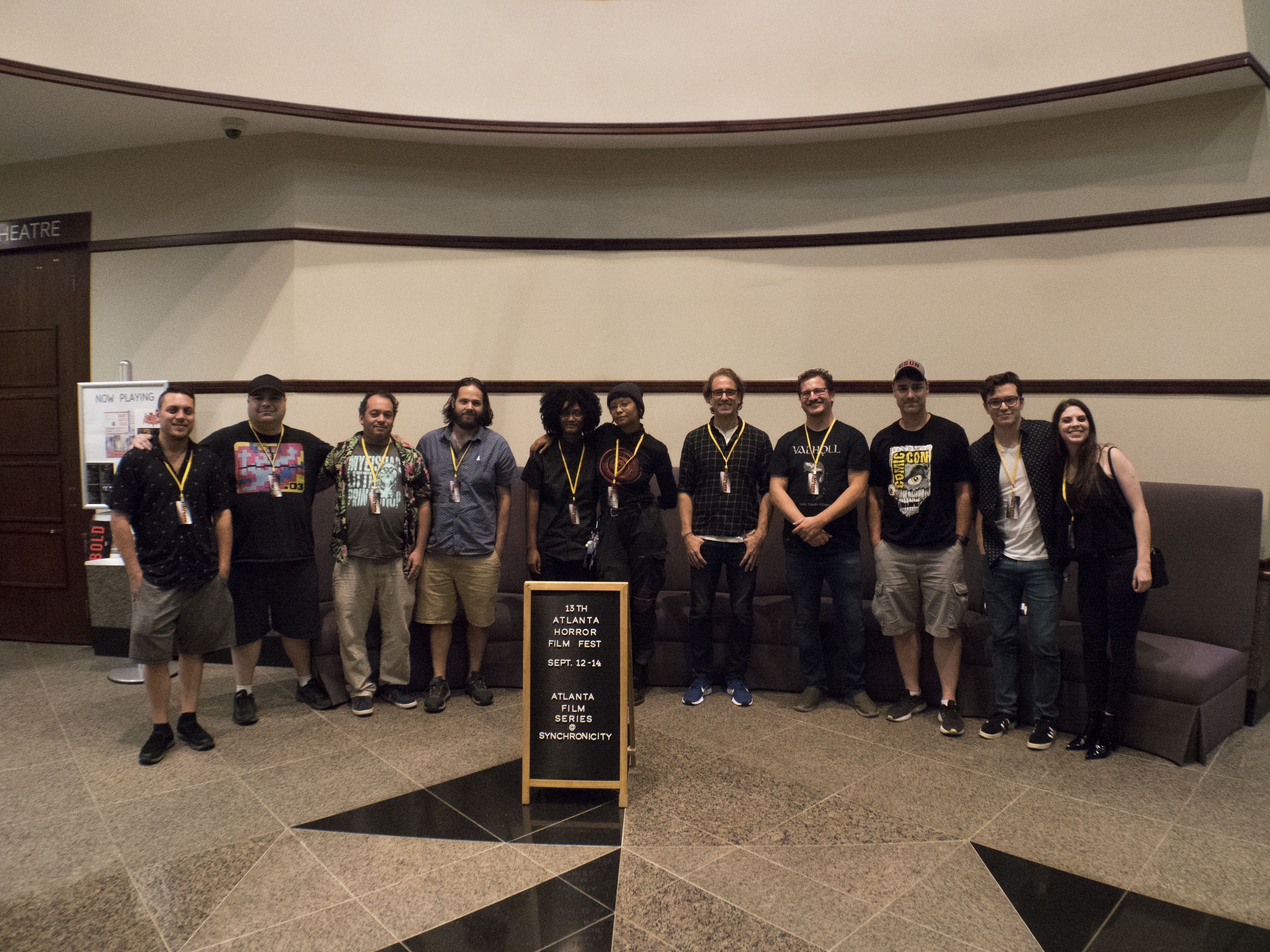 Group photograph of the attending filmmakers, courtesy of Ryan Lambert
Notable mentions include Georgia-lensed short, "Finley" (25 minute) by J. Zachary Thurman. The title character is a ventriloquist doll that is discovered in the attic of the house the three human characters are living in. Finley starts out like any other doll horror movie but allows the audience to gain sympathy through comedy as Finley fails at murder time and time again. Thurman has a lot to offer to the local film scene and is one to look out for. The short was a crowd favorite and can be viewed online here.
Director Brian Hanson brought the feature The Black String to a Georgia audience after premiering at London's Frightfest. The Black String is 92 minutes and stars Frankie Muniz (Malcolm of "Malcolm in the Middle"). Muniz drives the plot after a mysterious skin infection from an encounter with a call girl. He spends the rest of the film searching for answers to get rid of the infection and is slowly alienated from his family and friends as they gaslight his distorted reality. Hanson was a friendly resource for young filmmakers, offering unique advice and heartfelt anecdotes. The trailer for The Black String can be viewed here.
Other notable mentions include the trailer for Georgia-lensed "The Last Blockbuster" by Brian Karl Rosenthal, set in Atlanta's beloved Videodrome. Self described as "Monster Squad" meets "Clerks", a group of people trapped in a video rental store must ban together during an apocalypse. The trailer for "The Last Blockbuster" can be viewed here.
Next year's Atlanta Horror Film Festival will not have the charge of a Friday the 13th date as did this year; however, we look forward to following the expansion of this festival's breadth.
Organizer – Eric Panter
Host – Cameron Munson
Front of House – Lauren Kitchens
Filmmaker Relations – Monet Rumford