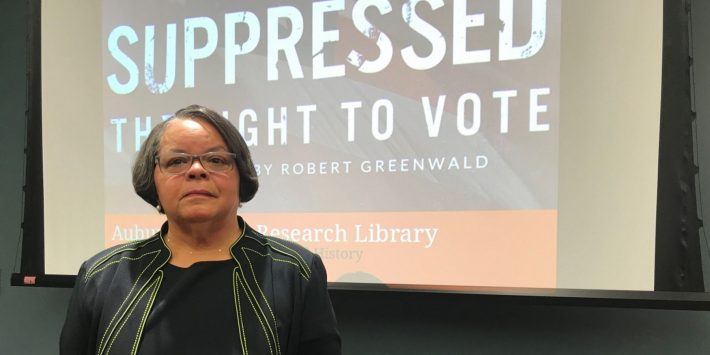 Film Featuring Georgia Voters Makes Claim Of Suppression
By Oz Online | Published on September 25, 2019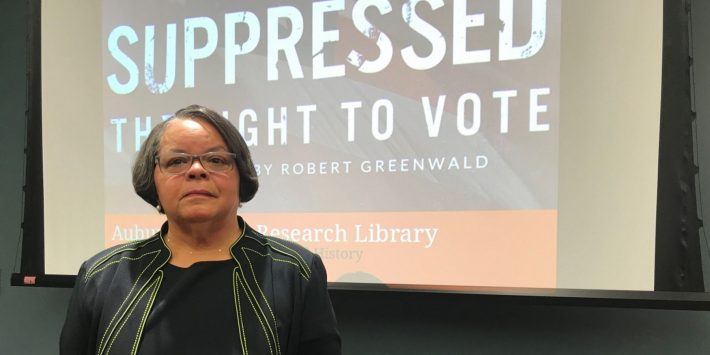 Shortly after Linda Marshall moved to Atlanta from out of state last August, she registered to vote.
But when she showed up to her polling place, her name wasn't on the rolls, and she claims she was denied a provisional ballot.
Her voter registration card didn't come until after the election.
When the opportunity came to be a part of a new film called "Suppressed: The Fight to Vote," at first, she hesitated.
"I eventually came to the understanding that it gave me a chance to fight back. I'm 65, and I've never been denied the right to vote," Marshall said.
The 38-minute film profiles more than a dozen Georgians who claim they were denied the right to vote in November 2018. That's when now-Gov. Brian Kemp narrowly defeated Stacey Abrams amid widespread complaints of voter suppression.
The film's premiere was held in Atlanta on Tuesday night at the Auburn Avenue Research Library.
The film has the support of left-leaning voting rights groups. It accuses Republican state officials of intentionally suppressing the votes of minorities and Democrats.
It's a claim that the governor and the secretary of state have repeatedly denied.
One accusation is that the closure of hundreds of polling sites in Georgia has disproportionately affected minority voting precincts. The film showed several instances of long lines at polling places and three- to four-hour wait times.
Chantel Mullin, who was also interviewed for the film, said she wanted to share what she experienced answering phones at a voter hotline.
"It's one thing to hear about it, but it's another thing to actually talk to real people who are experiencing the problem," Mullin said.
There was the story of an active-duty military member whose absentee ballot was sent to the wrong place and voters who were purged from the rolls because of a lack of participation in previous elections.
Director Robert Greenwald with Los Angeles-based Brave New Films said he would consider the film a failure if it doesn't spur those who share his concern about voting rights to act.
"If they see the film and they join a local group or they get involved in legislation or they find a way to turn this into action, then we've done something," Greenwald said.
He's hoping to hold 2,020 screenings of the film across the country before Election Day 2020.
Read the original article from WABE, here.