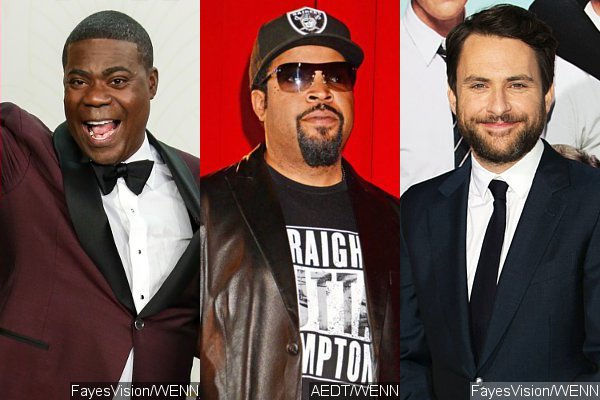 Tracy Morgan joins Cube and Day in 'Fist Fight'
By Oz Online | Published on September 22, 2015
The 67th Annual Emmys were hosted in Los Angeles this past weekend, but one of the biggest surprises of the evening was the guest appearance by Tracy Morgan. In his presentation at the Emmy's, Morgan claimed that he was beginning to feel like himself again.
According to The Hollywood Reporter, Morgan had been out of the Hollywood spotlight since his traumatic highway crash last summer. Morgan revealed in an interview with Today's Matt Lowery that he did not remember the crash, but after he was out of his coma he would watch footage of it on the YouTube. While watching the footage he discovered that his good friend James "Jimmy Mack" McNair had died in the crash, and that he will miss him greatly.
Morgan says that he has his good days, bad days, and sometimes forgets things; however, Morgan is making plans to get back into the Hollywood scene. Recently Morgan has signed on to join Ice Cube and Charlie Day in 'Fist Fight' filming in the Atlanta area now.
New Line Cinema's Comedy 'Fist Fight' is Morgan's first project since the crash. The film is about "a mild-mannered English teacher (Day) who is put to the test when a colleague (Ice Cube) who thinks he is trying to get him fired challenges him to a fist fight after school." Morgan's role in the film has not yet been released.