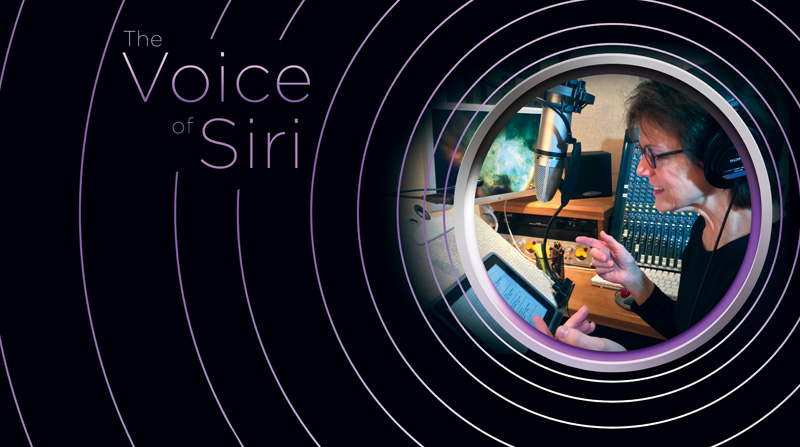 Tips From the Voice of Siri
By Oz Online | Published on October 8, 2015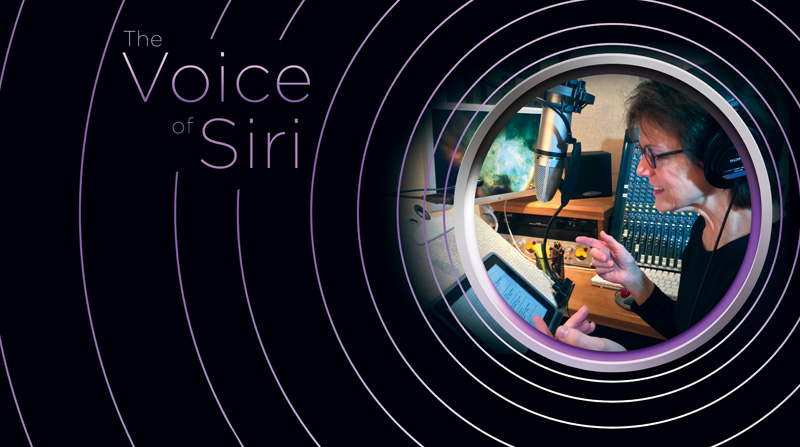 I broke into the business many years ago, and the process has changed . . . a lot! Here are my suggestions for how to go about pursuing a career in voiceover (VO) now: 
Susan Bennett recording in studio
---
Reading Skills are essential, and taking any kind of acting class or voice coaching would be beneficial. There are two types of VO performances: announcers (commercial tags, news, messaging); and actors, who tell the story in commercials, etc. Any kind of reading practice will be helpful, so read as much as you can, and record yourself if possible. That should give you a sense of whether VO is something you should try to pursue. Taking an improv class would help in every way, because VO is basically acting for the voice, and learning to think on your feet will help you in any situation, whether you pursue a career in voiceover or something else entirely!
Find a Local Voice Coach.
Look on the web, call recording studios, and/or talent agents to find one who's right for you and can help you put together a demo, a :60 mp3. Many of you have said you'd like to be a cartoon, but instead start with a demo of you, as you . . . your voice print, as it were. Make a commercial demo first, then branch out into character voices, IVR, narration, etc.
Auditions are the way you get work!
Almost all VO work today is cast through auditions, so it's important for you to get comfortable with that. You can sign onto VO websites like Voice123 and Voices.com. You'll receive tons of auditions, so you can practice. You might also consider reading for the blind, or doing other volunteer projects for which you can utilize your voice and reading skills.
Professional Sound.
This can be tough if you're a novice, but look on the web for inexpensive equipment. It's important that you sound professional, which means you need a good mic at the very least. Actually, you can do a lot with your smartphone, MixerFace (a recording interface for smartphones), and a good microphone.
Use the Web.
Today's trend in VO is to sound natural. Even announcers today are often asked to sound less announcery! Use the web to help you. Practice with different commercials, and take advantage of the many coaching and instructional videos out there.
Remember that VO is a skill! It's not enough just to have a good voice. You have to learn the tricks of the trade so you can be confident when you start to compete for VO work.
Check out Dee Bradley Baker's site, www.IWantToBeAVoiceActor.com as well. He's got a lot of good advice for all levels of VO experience.
Good luck! A career in voiceovers is a lot of fun!