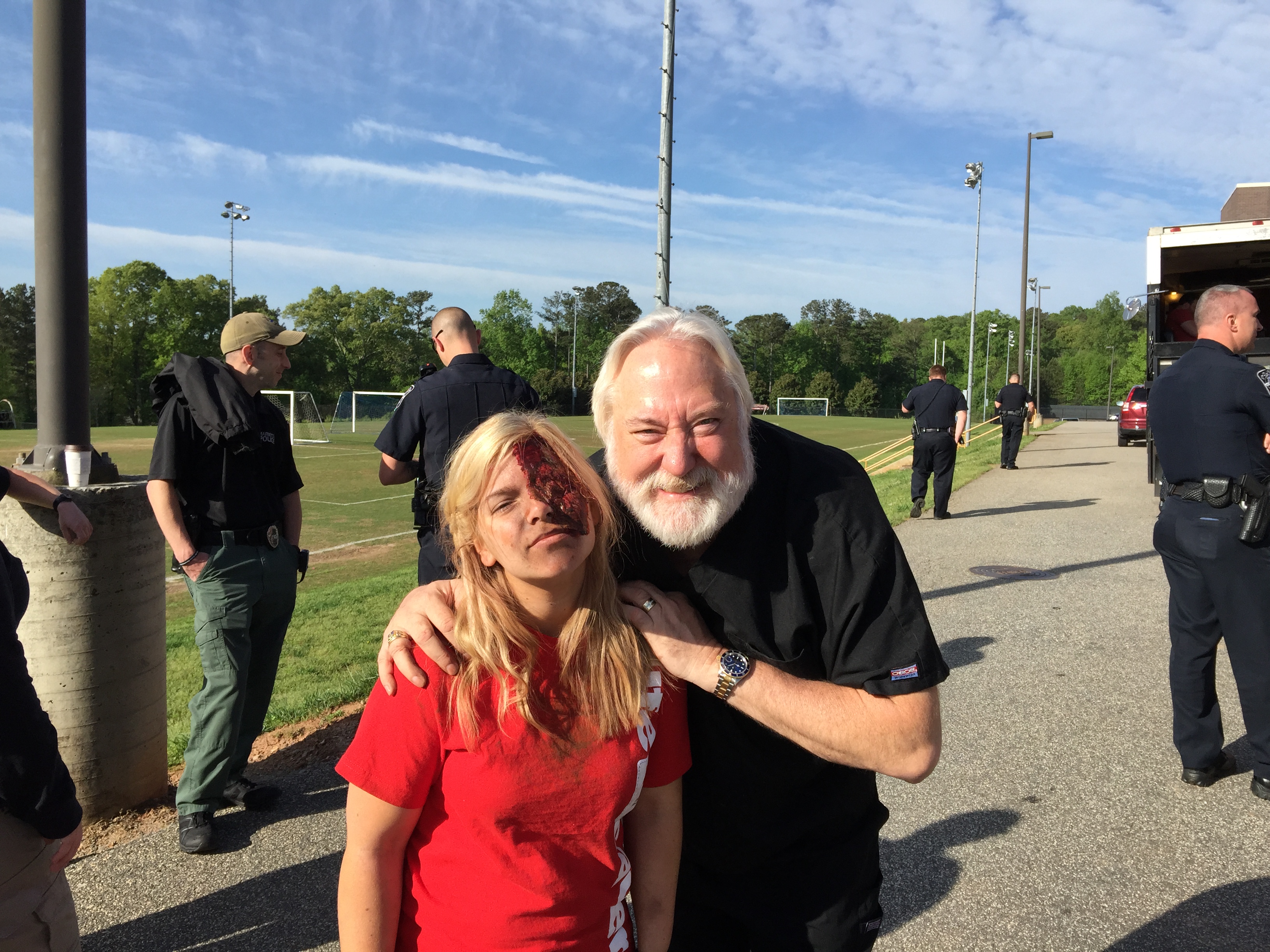 Pete Mitchell is a Georgia native that has developed Aftermath makeup; however, his journey did not begin in the film industry.
Pete and his family moved to Georgia in 1969 from Massachusetts. Later, he trained as an Emergency Medical Technician, and began to do special trauma makeup for EMT and other medical training demonstrations. He ended up winning an Emmy for his skills.
After that he figured if he could do believable makeup for the training programs then he "should be able to trick a camera." Pete was one of the first medics to work on set in Atlanta.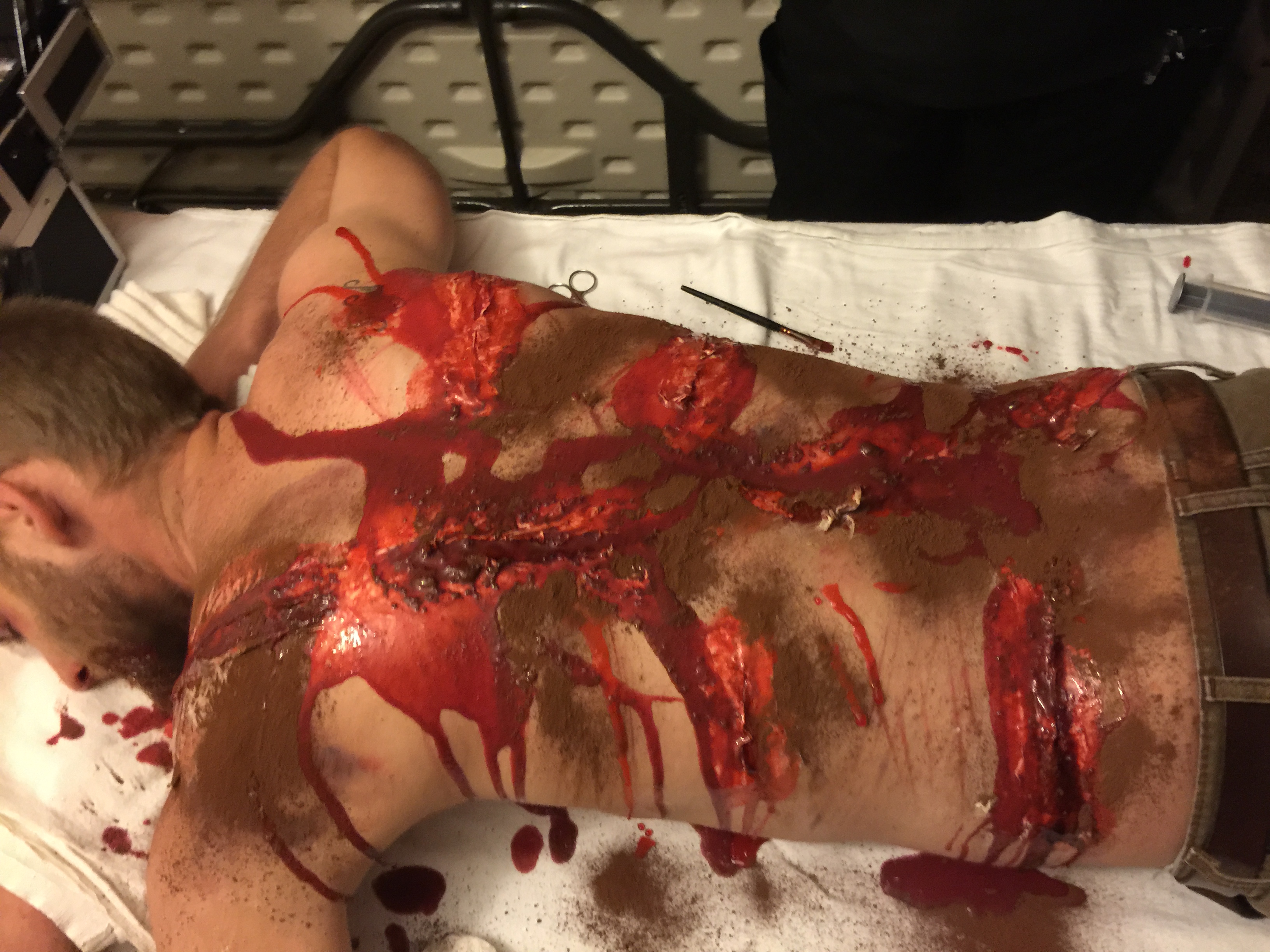 Although Pete specializes in his Special Trauma makeup, he can do regular makeup as well as character makeup. Pete also toured with 'Six Flags' Fright Fest' for thirty years.
When asked about the industry in Georgia, he commented that it is moving up from here. "It has to be. Studios are expanding. Pinewood is booked until 2018 or 2020 and it hasn't even been built yet! People are moving from other production states and making their homes in Georgia.
Georgia's tax benefits are very attractive to investors. Georgia is number 1 in pilots and episodic shows."
According to Pete, "there are plenty of opportunities for people to get into the business. You just have to start doing it, and being an extra is a great way to get on set and observe what is going on." He believes that it is important for people to listen and pay attention to see what roles they may be able to fill. However, he thinks it is most important that people realize that the film industry is not for anyone that wants to just scoot by at work. "You cannot hide! And the job is team oriented. You have to have the right work ethic to make it in this business."
Pete's latest adventure began just over a year ago. He began visiting high schools in Georgia to let students know about the film industry that is booming around them. He really tries to emphasize that the film industry is not just for people that have degrees. The industry has so many positions ranging in skill set levels. Previous students he has spoken to have contacted him later about working in the industry.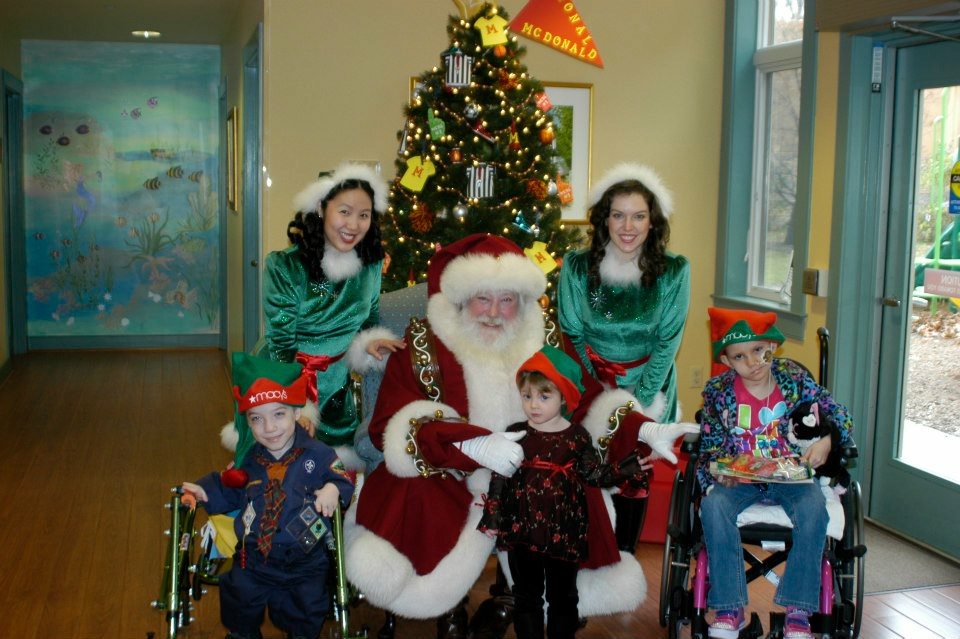 Pete's heart and soul comes in at a special time of the year as he portrays Santa Clause during the Christmas season. He has appeared as Santa at Atlantic Station, the Macy's Day Parade (for four years where they raised over a million dollars each year) and he will be in Orlando this year at Disney's Magic Kingdom. He mentioned that being Santa has really changed his life and he wants to "expand the holiday season 365 days a year. The feel good do good attitude."
The next time you are on a set and you think Santa has come to town it's probably Pete!