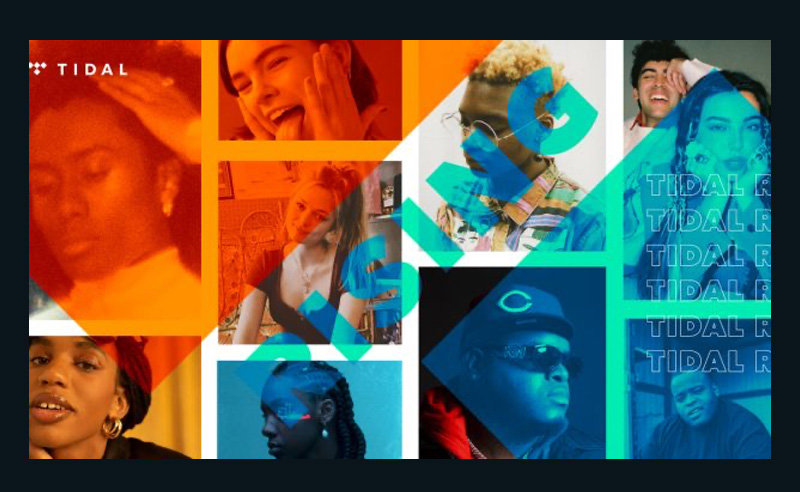 TIDAL And The Future Of Georgia Music
By Oz Online | Published on January 4, 2023
The music, podcast, and video streaming service TIDAL recently announced a new twist on their project TIDAL RISING, a documentary series dedicated to uplifting emerging artists. This time, the film crew will follow the creative experience of four unique up-and-coming artists from Georgia: Lunar Vacation, Sakura, SwaVay, and Tom The Mail Man.
Georgia has been home to a wide variety of musical talent throughout the years, and the influence that its local artists have on the music scene consistently reaches national and global levels. TIDAL RISING's new docuseries will dive into Georgia's rich music culture through the perspective of these artists as they chase their dreams.
Following the premiere of the docuseries, TIDAL will reward each of the artists with assisted promotional and marketing campaigns through online ads targeted at new and existing listeners, plus a feature on the billboard at 75 MLK in downtown Atlanta.
"It's an honor to be selected as one of four artists that TIDAL has chosen to bring Georgia's music scene to a global stage," said SwaVay. "Atlanta has been home my whole life and has helped shape my own style and sounds. I hope others can find inspiration from the culture of this city that we're celebrating through this installment of TIDAL RISING."
The first release of the series is of the band Lunar Vacation, whose members met in high school. They united to release a pair of popular EP's and a year later, their debut album Inside Every Fig Is a Dead Wasp dropped on Spotify and garnered a rise in listeners and supporters for the band. The band has spent a lengthy amount of time touring all around the U.S. and even all the way to the UK and EU countries. They are currently slated for a return to touring in March of 2023.
Next is the alternative R&B/Indie Soul singer Nicole "Sakura" Watson, who recently released her self-produced and self-written debut album, Don't Overthink It. She first appeared at a Jelani Imani show in 2019 and has gone on to perform on many stages, including Rolling Loud with Kenny Mason.
Following her is a hip hop artist with a unique sound best described as soulful trap. SwaVay is soon to release his debut album, The Rich and Real ALMETHA'S SON. Since signing with Metro Boomin's label, he has worked on James Blake's Frozen and earned a Grammy nomination for his contribution to the Spider-Man: Into the Spider-Verse song "Elevate."
Finally, Tom the Mail Man, who is a multi-genre artist from Monroe, Georgia, is already gaining traction through press pieces from Pigeons and Planes, Lyrical Lemonade, Paper Magazine, Uproxx, and now, TIDAL. He seeks to unite a community of listeners by avoiding genre labels and has since performed at Rolling Loud, as well as headline touring the U.S. starting in 2022 and continuing into 2023.The TIDAL RISING docuseries featuring these four Georgia artists can be viewed online at the URL: tidal.com/rising.