Threading the Needle: Atlanta Costumers Set the Tone for Georgia's Most Iconic Productions
By Oz Online | Published on September 7, 2016
"More blood! More blood!'"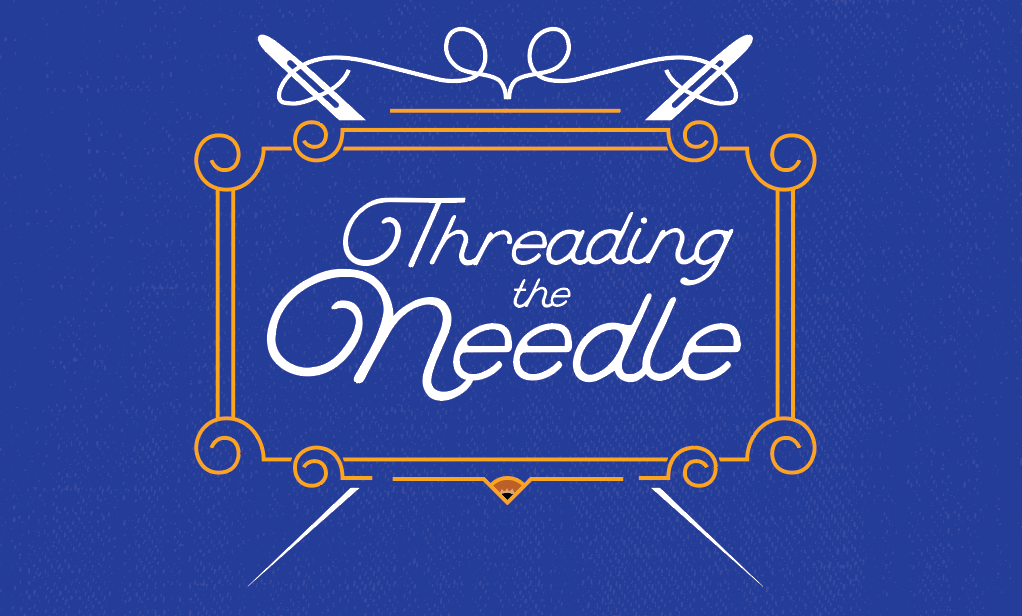 Mauricia "Mo" Grant, a costume supervisor working on the set of the 2014 film No Good Deed, took a deep breath. She dipped a hand gingerly back into her supply of fake blood, trying to follow the assistant director's orders while still remaining calm. Grant continued to apply more and more of the red goop to actor Idris Elba's chest for the next shot, carefully and slowly as she had learned to do, so as not to go overboard, but her pace did not please the assistant director. "More blood!" he yelled again.
"It got to a point where in my headset I can hear the assistant director screaming at me to add more blood, so I just scooped a bunch of blood jelly and slapped it on Idris Elba's chest for the shot. And Idris was like 'Mo, what are you doing?' and I just pointed to my earpiece and said 'he said more blood!'" Grant laughs at the recollection. "It was just really funny because I had kind of slapped it down out of frustration but that's exactly what they wanted, and they used it."
Grant has worked on the sets of The Vampire Diaries, Coat of Many Colors and All Eyez on Me, and most recently wrapped work on the new series Brockmire starring Hank Azaria. "If you like clothes, fashion, being creative, if you're self-motivated and you don't need to be micromanaged, it's a really good career," she says. "There are a lot of opportunities to express your creativity, you just have to be organized and clever. You have to have really good problem-solving techniques, and you have to be fast."
Of course, the job also requires a good deal of skill and knowledge. It's important to be sure the characters' outfits are appropriate for the time period of the script, and that they fit and correspond to the attributes of the characters themselves. Designers also have to consider lighting, set design, the psychological state of the characters, the flow and movement of different fabrics in action, and the timeline of events that could affect their clothing.
"We get a difficult rap when trying to demonstrate how important we are to the entire production," explains Grant. "A lot of times people look at us as playing with clothes, or just shopping, but it's so much more complicated than that."
Film and television production is a game of teamwork, so costumers must work side by side with the director, stylists, camera operators, and writers to maintain a flawless level of continuity and application of their craft. Often scenes are shot out of order, so it's up to the wardrobe department to ensure a level of consistency in the wear and tear of their clothing as dictated by the story.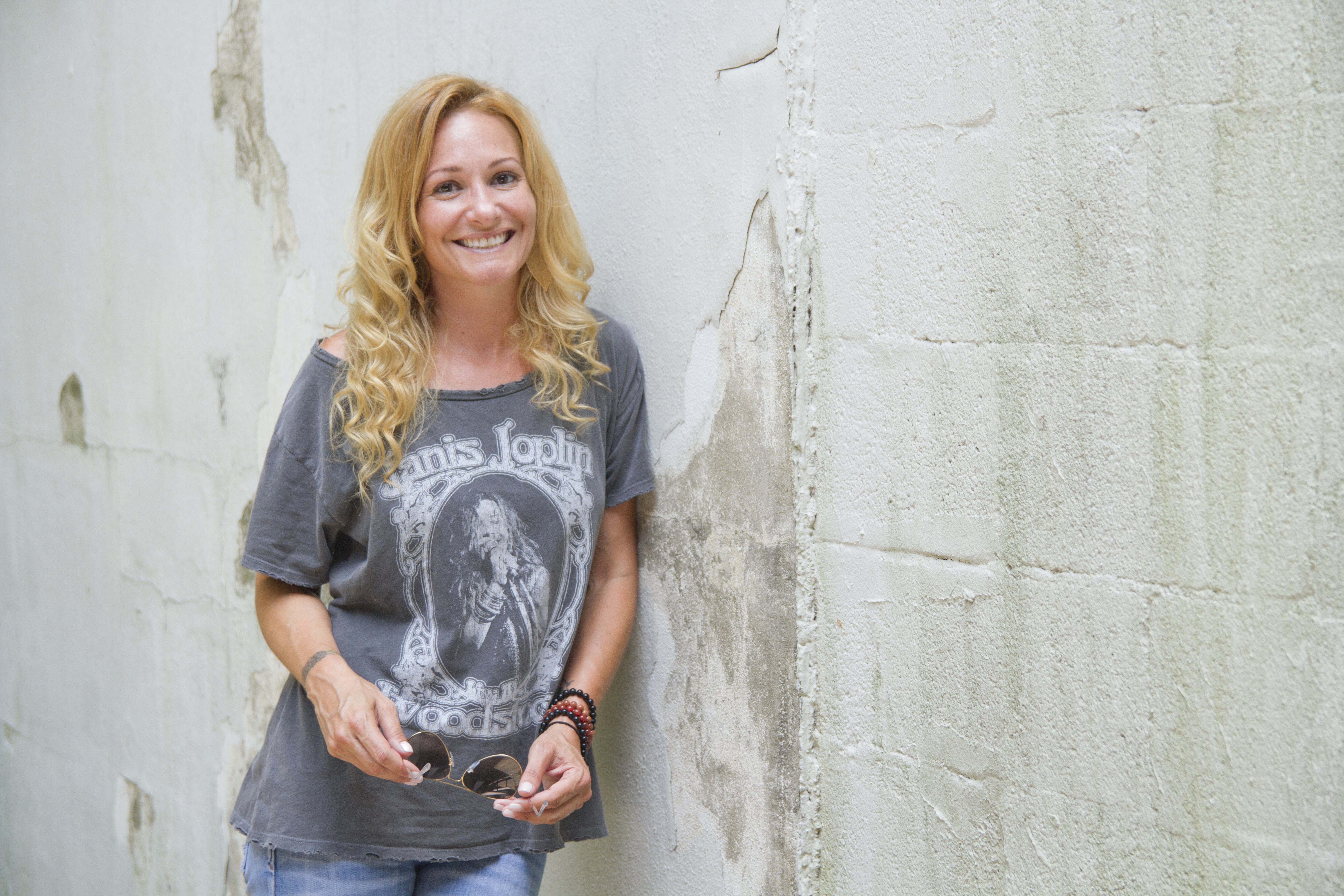 Kristin Morlino
"This business will chew you up and spit you out if you don't watch out," says Kristin Morlino, a costume supervisor who has worked in film and television for nearly 20 years. "It's ruthless, but I love it." She admits that not everyone can handle the long hours, unpredictable schedule, and obsessive mentality that it takes to truly make it in the industry, but if you love and understand clothing enough, says that you can build a solid career in wardrobe.
Life could have turned out much differently for Morlino, who grew up in a small town West Virginia. Her parents encouraged her to branch out and experience life somewhere else, and for Morlino, that was Miami. There, she attended the University of Miami and the experience had a lifelong impact. The South Beach community was quite small at the time and full of quirky and colorful characters, such as her neighbor, one Gianni Versace. "I had never seen anything like South Beach in my life," she recalls. "You would have drag queens rolling down Ocean Drive in the middle of the day, fully made up, and I had never seen anything like that, but I loved it."
"This business will chew you up and spit you out
if you don't watch out."
After graduating with a degree in psychology, Morlino's path led her to Los Angeles where she worked on the set of Days of our Lives and then later The Young and the Restless. "When you are doing a soap opera, it's a great training ground because you do 100 pages a day, whereas most shows do four pages, and a movie will do four to eight pages a day," she explains. The soaps provided steady, regular, and predictable work that allowed Morlino to mature as a costumer. After a brief stint as a shop owner back in West Virginia, she relocated to Atlanta in pursuit of more work in the industry.
Now boasting a resume that includes Drop Dead Diva, Finding Carter, Resurrection, Powers, The Detour, and Devious Maids, Morlino has had her fair share of inspiring and star-struck moments. She says it was while working on the set of The Tonight Show with Jay Leno for a skit called Space Cowboys that the delightful absurdity of her career really crystallized for her. "I had Clint Eastwood, Tommy Lee Jones, Donald Sutherland and James Garner, and they are all tall men," she recalls. "So they are standing around me in a circle and I'm looking around them and I'm thinking to myself, 'Oh my God, this is the coolest moment of my entire life.'"
Empress Holley
For all that the glamorous, exciting, and fun aspects of the job, it can also be rather unsteady, as productions—and therefore work—come and go with little to no real job security. An ability to go with the flow and think on your feet is helpful not only for bouncing between productions, but also for the very nature of the work itself. "You never know what's going to happen," explains Empress Holley, a costumer who has most recently worked on Donald Glover's new FX show Atlanta, as well as Crazy, Sexy, Cool: The TLC Story, Furious 7, 42, Vampire Diaries, and more. "Every day is a field trip, especially when you're on location."
One such field trip took place on the set of Being Mary Jane when rainy weather prompted the director to change the set from a baseball game to a basketball game. "They were like, 'Empress, you're artsy…' so I spent the whole morning in a trailer actually turning baseballs into basketballs on the jerseys, which was random. I didn't know I could do it but, I did it."
Holley got her degree in fashion merchandising from the Fashion Institute of Technology in New York City, and also a Bachelor of Science from the University of Bridgeport in Connecticut. Her education included lots of hands-on textile manipulation, from testing the durability of fabrics to purposely destroying them with fire to achieve certain effects—skills that would come in handy when she found herself working in a very fast-paced environment, costuming for casts of more than 100 people daily on the set of Vampire Diaries.
"Every day is a field trip, especially when you're on location.
You never know what's going to happen."
"I like the rush of it," she says, recalling some of the more outlandish situations she has found herself in. "I like when they go back in time, especially like in Vampire Diaries. I remember one day we had three different time periods in a day. I remember at lunch standing on a table and yelling, 'If you're dressed in 1950, you're in the wrong outfit! We are in this year!'"