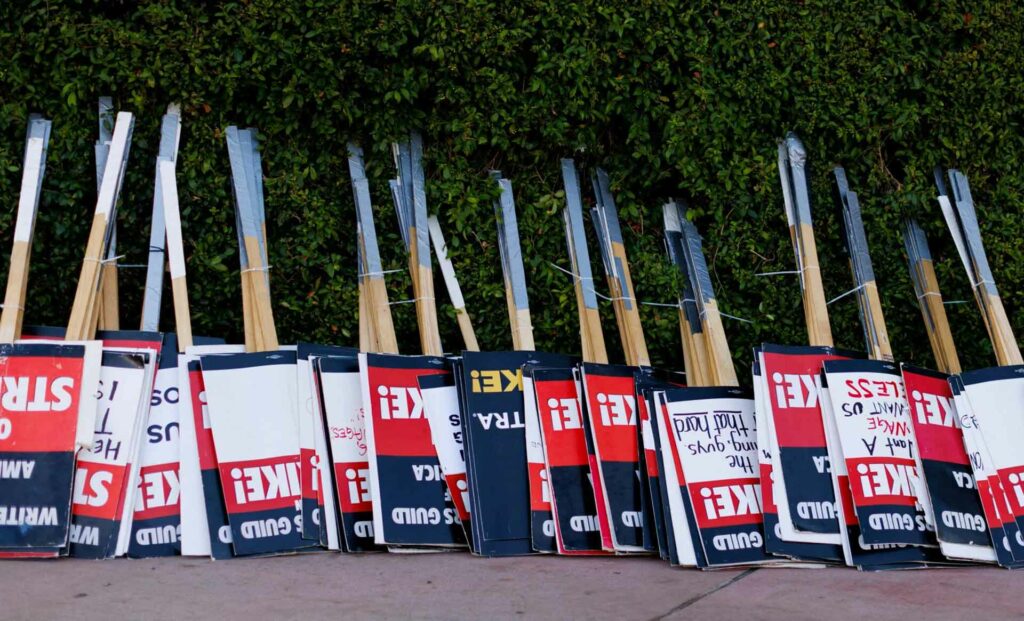 The actors guild has tentatively agreed to terms on a new deal with Hollywood studios. The strike, one of the longest in Hollywood's history at 148 days, put approximately 160,000 actors, stunt performers, voice artists, and a variety of other film workers on hold while they negotiated for a better piece of America's $148 billion film industry.
Following the new deal, SAG-AFTRA President Fran Drescher and Executive Director Duncan Crabtree-Ireland announced that it features higher wages, streaming bonuses, and AI protection, creating a total package worth $1 billion in wages and benefits.
At the start of negiotations, the actors union was looking for an 11% increase in wages, partly due to inflation, to which the Alliance of Motion Picture and Television Producers (AMPTP) countered with 5%. The sides eventually agreed on 7% with scheduled increases in 2024 and 2025.
Similar to the wage increases, everyone knew streaming residuals would play a central role, especially considering the writers union recently signed a deal that includes increased foreign streaming residuals and a streaming bonus, equaling 50% of the residual revenue for movies or TV shows that are viewed by at least 20% of the streamer's domestic subscribers within 90 days of release.
The actors union was initially asking for a flat 2% of streaming profits, but the AMPTP denied any attempts to secure that or any similar package. Instead, the sides agreed to a similar deal to the writers, consisting of a streaming bonus system where projects viewed by 20% or more of streamer's domestic subscribers within 90 days of release are eligible to receive money from a $40 million annual fund, totaling $120 million total for the three-year deal.
The quest for AI protection was, and still is, the most hotly contested issue, although the SAG-AFTRA negotiating team feels that, "there is a robust and comprehensive set of protections for our members against the implementation of AI in the industry. It allows the industry to go forward. It does not block AI, but it makes sure that performers are protected, their rights to consent are protected, and their rights to fair compensation and employment are protected."
Some believe the waters of AI are still murky due to a summary released by SAG-AFTRA stating that studios do not need to acquire performer's consent when using AI for, "post-production alterations, editing, arranging, rearranging, revising or manipulating of photography and/or sound track for purposes of cosmetics, wardrobe, noise reduction, timing or speed, continuity, pitch or tone, clarity, addition of visual/sound effects or filters, standards and practices, ratings, an adjustment in dialogue or narration or other similar purposes."
More details are still to come, but the AI provisions seem to have room for growth moving forward as the new contract passed with an 86% approval vote from the SAG-AFTRA National Board, and eligible members of the guild will vote to officially ratify the deal in the near future. In the meantime, the union has officially halted the strike, allowing filming and production to resume immedietely.