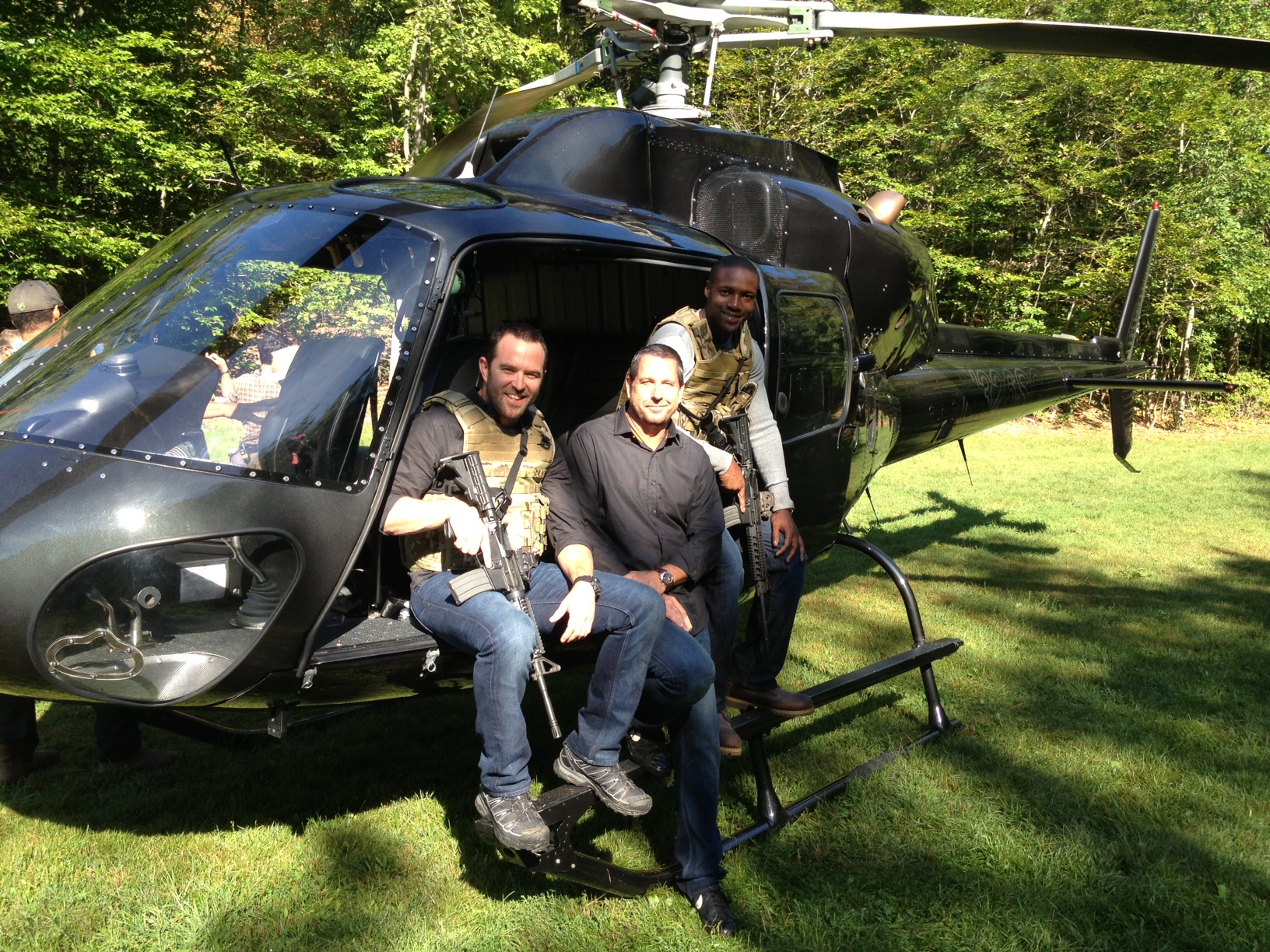 The View from Above
By Oz Online | Published on January 25, 2016
We're so accustomed to seeing helicopter aerials in our daily lives that we take these bird's eye views for granted. Manned by able pilots and camera operators, helicopters deliver traffic reports, breaking news and disaster coverage to our local TV stations and national news networks. They capture sweeping scenics and expansive cityscapes that orient our favorite TV shows in time and place. They chase movie villains, help sell sleek cars and serve as the ultimate bling for hip hop artists.

Georgia helicopter pilots and camera operators working in production are busier than ever. Meet a few of the dedicated professionals responsible for giving film and video production a unique POV.
Helicopters West Innovates
John Sarviss, CEO of Helicopters West, headquartered in Muscle Shoals, Alabama and with a base of operations in Woodstock, Georgia, has accumulated more than 20,000 flight hours since he started flying helicopters in 1971. He began specializing in aerial cinematography in the late 1970s and spent 30 years in Los Angeles before moving east about two years ago. Sarviss holds all FAA licenses and credentials, including a Low Level Waiver. He skimmed just a few feet above the Las Vegas Strip – a feat not repeated since – to capture footage for Paramount's "Star Trek Adventure" interactive ride two decades ago.
Sarviss accesses the best aircraft for a given job and is known for developing innovative camera systems. "I've designed and built over 35 different camera systems for helicopters," he says. "It's rare to customize; I'm probably the only company in the world that can do it. I have a fabrication facility and can modify camera systems to do what I need them to do."
When director James Cameron's VFX studio, Digital Domain, was shooting a Lexus commercial for Japan it wanted to do a moving 360º shot around the vehicle. "They wanted to see the front, side and back of the car, and as they moved around the car the background of seasons would change," Sarviss explains. "To accomplish that the camera system had to be below the level of the helicopter, and there was no system to do that. I modified a SpaceCam system so the mounting bracket dropped below the level of the landing gear. I also made a special platform to land on."
For another Lexus spot Sarviss helped the automaker live up to truth in advertising. "The Lexus headlight lenses are made of the same material as an F-16 canopy, which they wanted to show on camera doing a barrel roll 20 feet off the ground. So I made an F-16 canopy, mounted it on the side of the helicopter and made it roll."
Sarviss has shot hundreds of commercials worldwide, including spots for Mazda, Toyota and Cadillac. An upcoming car spot will air during the Super Bowl. "I shoot traditional aerials, running footage and scenics, both generic and specific," he says.
He has been flying remote controlled aircraft since the '80s so when Unmanned Aerial Systems, known as drones, started to emerge for film and video production he opted to embrace them. "I knew we'd either have to offer drones or be in direct competition with them," he says. "So now we offer both. To my knowledge we're the only company in the southeast with both full-size aircraft and drones."
Helicopters West has an Aeronavics SkyJib 4XL drone, which Sarviss says can carry any Red or Blackmagic Design camera or an ARRI ALEXA Mini. He has already put it to work shooting car spots. Also on hand is a DJI Inspire 1, which is typically used for scouting and blocking. "We'll use a drone for budgetary reasons, for the ability to get into smaller areas where full-size aircraft can't fit or when there are insurance concerns because it carries no passenger seat liability," he explains.
Sarviss says that a drone could replace what would have been a simple crane shot in the past – flying through a doorway or window, for example. A drone could also carry thermal imaging gear to capture a predator drone's POV. "It's illegal to fly them at night but you can use a thermal camera to shoot day-for-night," he explains.
Sarviss has applied for an FAA waiver that would allow him to control drones from a moving platform instead of a stationary position and expects to receive approval soon. He has also applied for copyright and patents on the technology. "It will be a game changer," he declares. "It will offer the same creative outlet that Steadicam did for moving subject matter. I noticed early on that maintaining perspective on a moving vehicle got more difficult with a drone as you got away from the central control point. But when you move with it, you never lose that perspective."
He believes his new drone control methodology "could potentially augment or even replace camera cars, which have booms attached that take up two or three lanes of traffic. With a drone you can use one lane of traffic or less; you can operate it from boats, trains, tractor/trailers. It would eliminate setting up scaffolding and mounting camera positions. It will change everything."
Helivision Adds Atlanta Base
With more than 30 years of production experience, Helivision, LLC has expanded from its main base of operations in Charlotte, North Carolina to add an Atlanta office at Atlanta Regional Airport this year. "Over the past 10 years production in North Carolina was really good, but when they replaced the tax incentive with a limited grant program it drove Homeland and Banshee, among other productions, out of the state," notes Helivision COO and SAG pilot, Kevin Knotts. "Since Georgia is so strong with its incentives, we decided to open an office there, and we're starting to get some calls," he reports. Helivision can easily turnkey productions with its own Emmy Award-winning pilots and camera operators. Knotts's father, Buddy, founded the company and is still an active participant in it.
Helivision offers Bell 206B Jet Ranger III, Bell 206L Long Ranger and Robinson R44 Raven II helicopters as well as a Cessna 206 plane with camera platform. The company owns two Cineflex gyro-stabilized camera systems: the V14 with Sony 1500 and Fujinon 42×9.7 lens and the Premier with Red Epic Dragon and Canon 30-300 lenses. It has access to the Cineflex ELITE for the ARRI ALEXA.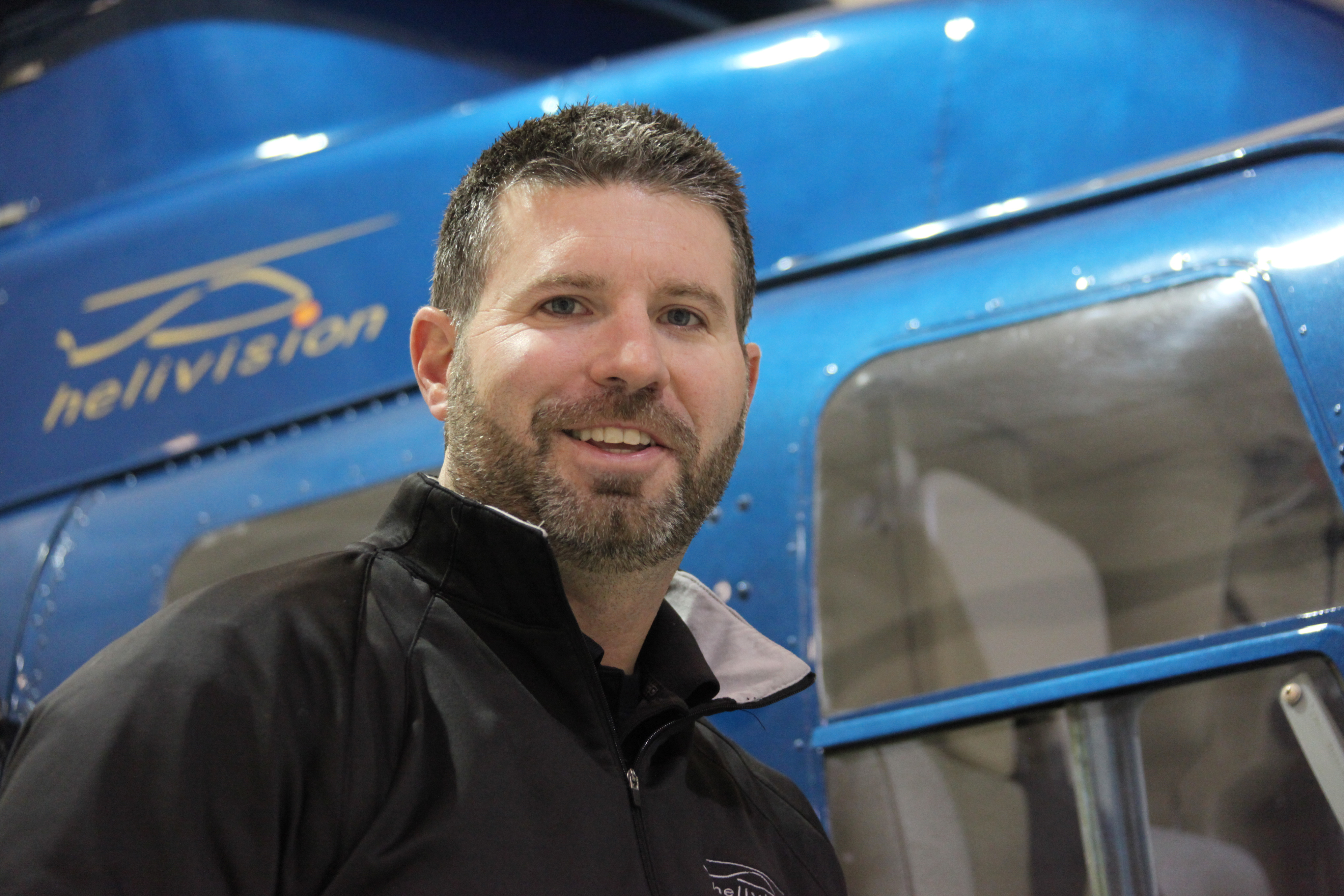 "The Cineflex systems can carry payloads of 75-100 pounds; they're much smaller and lighter than the Wescam and SpaceCam systems," says Knotts, "so we can increase our fuel load or customers can carry more equipment. We're seeing people move to the UHD market, especially with Red Epic Dragon and ARRI ALEXA. We can offer more cost-effective options than helicopter services that aren't set up for production and have to rent camera systems and camera mounts at an increased cost."
Helivision works nationwide but finds a considerable number of projects close to home. Knotts served as pilot and Helivision's Korey Owens as aerial camera operator on the upcoming feature, Megan Leavey about the US Marine and her combat dog, Rex. Knotts and Owens teamed with director Gabriela Cowperthwaite and DP Pete Shilaimon on aerials and tracking shots at Paris Island, South Carolina. The shoot employed Red Epic Dragon.
The feature The Longest Ride, released last summer, called on Helivision to capture aerial tracking shots of vintage automobiles along the Virginia-North Carolina border. The shoot required Helivision to obtain a Cineflex ELITE from a vendor partner to accommodate the ARRI ALEXA XT camera.
Knotts regards drones as "a complement to what we do, another tool in our toolkit." Helivision has already invested in a DJI Inspire 1 drone with camera gimbal and is awaiting FAA approval for its operation. "Drones excel at pulling off unique shots – moving through trees and going close, tight and low where helicopters can't," he says. "We can shoot 4K with Inspire 1, and it has 360º pan and tilt; we're really happy with what it can do. But it's important for customers to know the regulations and hire people with an FAA exemption to operate drones legally."
Everything Aerial at Camera Copters
Camera Copters, Inc. occupies a singular niche in the business. It offers a full range of aerial support services for film and video production as well as a 53-foot custom transport/production trailer that carries a helicopter and serves as a self-contained mobile base of operations once on site. Owner Paul H. Barth, a commercial pilot for more than 30 years, holds an FAA Motion Picture Manual and FAA Waiver for Low Level and Non-Standard flight operations for aerial filming and stunts with both airplanes and helicopters.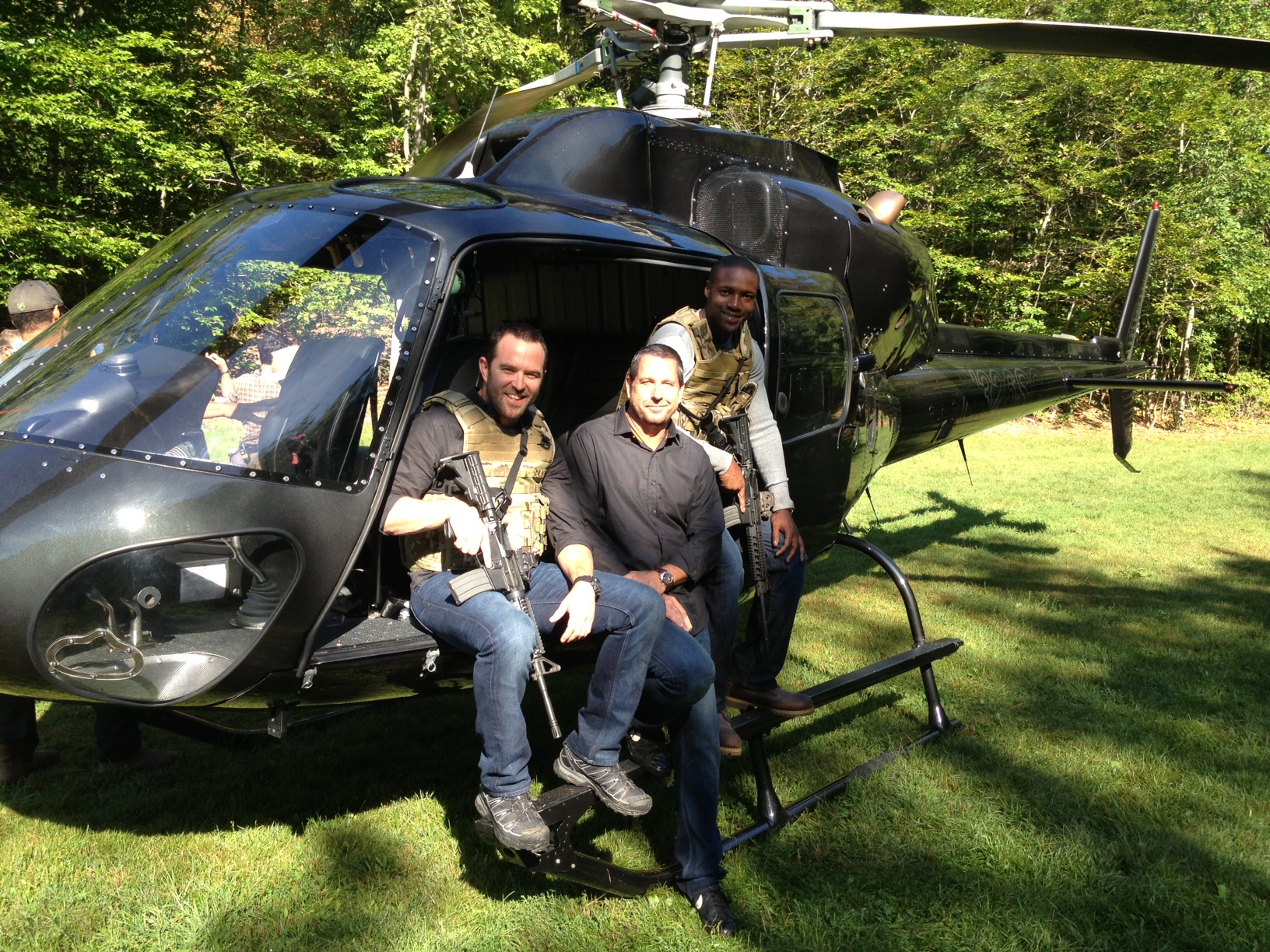 Although Camera Copters has a travel range across North America, Barth finds that state production tax incentives now "drive everything" when it comes to where productions are shot. His Florida home base has experienced "an exodus of production to Georgia." The half-dozen feature films he's worked on in Florida this past year required only establishing shots for productions otherwise based in Georgia. So, just as he did in Louisiana, Barth has incorporated Camera Copters-GA, LLC in Atlanta with fellow film pilot J.R. "Skip" Lam. They have also formed an alliance with Atlanta-based Helicopter Express to better accommodate increased Georgia projects.
Camera Copters owns and operates two Hughes/MD-500s and an Airbus AS355F-1 TwinStar helicopter dedicated to aerial production work; when needed the company has access to additional aircraft via industry partners. Through associate Active Camera Systems, Camera Copters has access to aerial cameras, mounts and systems such as the Cineflex ELITE, GSS-C520 and Tyler Middle Mount plus all of the other aerial camera mounts and systems currently available, including SHOTOVER, Pictorvision Eclipse, FSI and Gyron.
Since Camera Copters sometimes plays a role on camera as a picture/story aircraft, it also has a large array of stunt and paramilitary gear, such as the Tyler Special Operations Platform, exterior personnel benches for snipers, Tyler fast rope/rappel equipment, searchlights and even mock up guns and rockets. "We have all the toys – well, tools," says Barth.