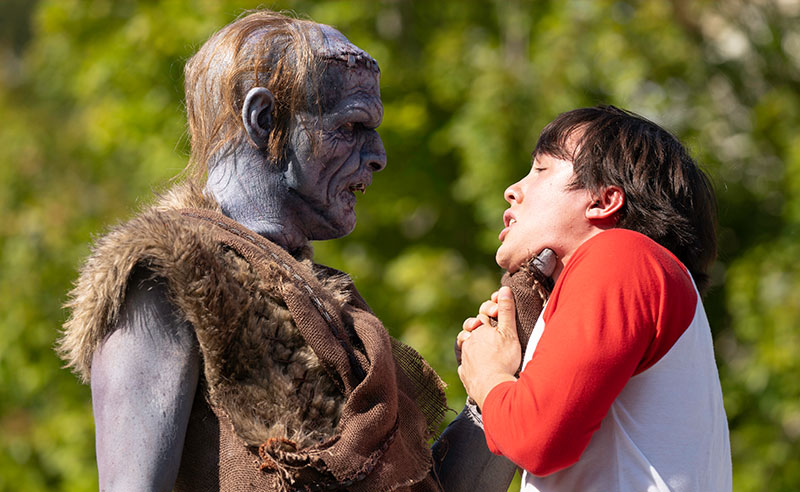 The Menacing Marionettes of Creepshow
By Oz Online | Published on May 3, 2021
If you start seeing monsters from Buckhead to Bankhead, it's Greg Nicotero's fault. The special FX svengali has been creating ghoulish creatures since you were but a thought and he's been making Georgia his zombie stomping grounds for over a decade now. His list of credits spans 46 years with hits like From Dusk Till Dawn (1996) to Atlanta's favorite post apocalyptic odyssey, "The Walking Dead." His varied background includes special make-up effects creator, television production and director. He has won awards for special effects make-up for Vampires; The Chronicles of Narnia: The Lion, the Witch and the Wardrobe; an Emmy for "The Pacific" and for "Dune" plus two Emmys for his work on "The Walking Dead". The George Pal Memorial Award was presented to him in 2014 from the Academy of Science Fiction, Fantasy and Horror Films. In 2020 he was awarded the CinEuphoria Merit-Honorary Award for "The Walking Dead". He has also won numerous Hollywood Make-up Guide Awards for "The Walking Dead" and Best Direction in a Drama Series from the Online Film and Television Association.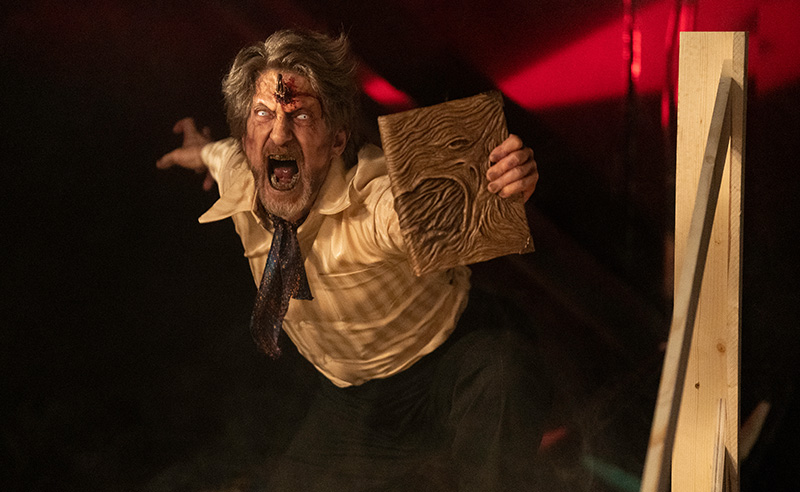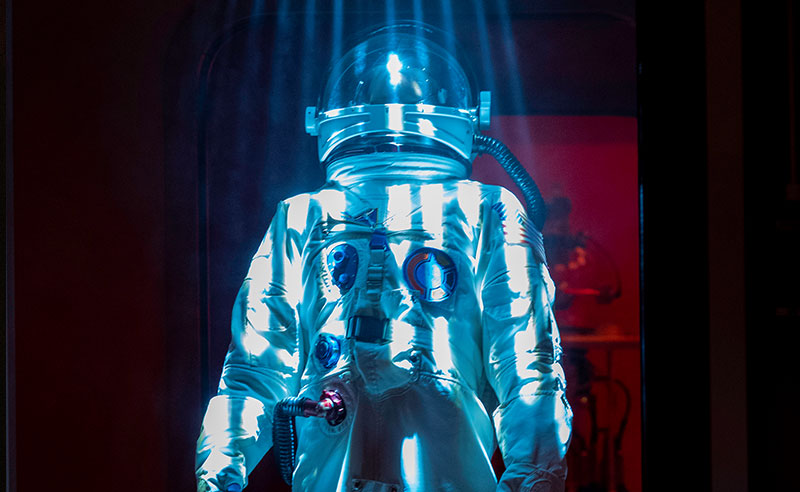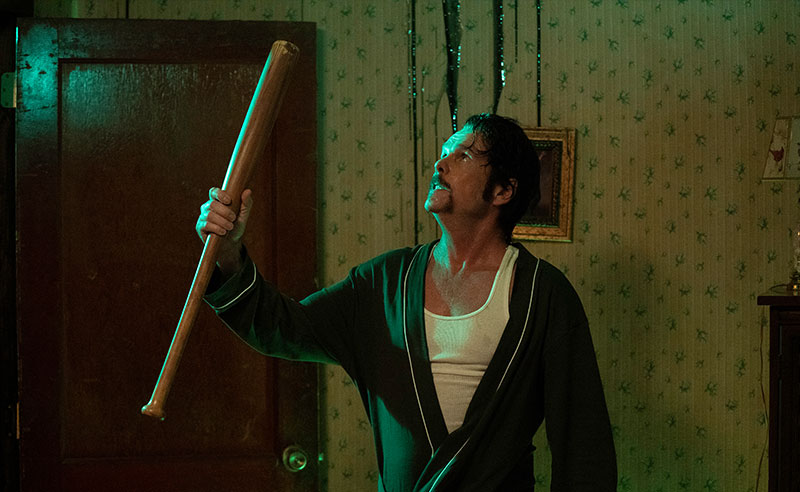 Most recently, the Georgia-based creator has revived one of his first credits, "Creepshow" a comic book turned cult classic horror film, turned television series. Nicotero shot two full seasons of the horror anthology series during the pandemic. Season two had to stop shooting after just one day, but with a leap of faith and great deal of safety precautions, they continued the production in July. The fictional comic books come to life on AMC+ and on the Horror streaming platform, Shudder. It was announced before the April 1st debut of season two that the horror series would be renewed for a third season. "Creepshow" promises to deliver the most fun you will ever have being frightened. It will continue to explore terror, murder, the supernatural and the unexplainable. The episodes are written by acclaimed horror writers and Nicotero's award winning company, KNB EFX Group, Inc created the creature and make-up effects.

"Creepshow" smashed records for Shudder in number of views, new subscribers and total total minutes streamed to be the most watched program in Shudder's history. The show received a 97% fresh rating review from Rotten Tomatoes to be one of 2019's best-reviewed new genre series.
"I really felt like I wanted to pay back to Georgia, all of the good experiences
that I'd had on 'The Walking Dead,' and then I was fortunate enough to sort of create my own show and be able to continue to collaborate with these big people."

– GREG NICOTERO
WHEN COMICS RAISE HELL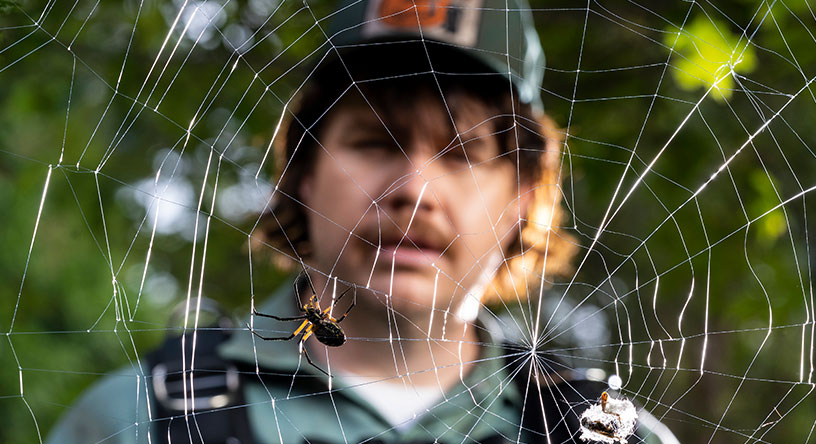 "Creepshow" begins with pages of a comic book on the screen, ones with familiar, brightly colored panels that translate seamlessly into storyboards. Undeniably, comic books are attention grabbing. A comic can make even the most hyper human feel like they can focus, because the accompanying visuals assist us in processing story events and subject lines, the dialogue is in bold font, and if you're lucky, the story can be really captivating.
"Creepshow" is certainly captivating, with an anthology-style structure that's reminiscent of reading the funny papers in newspapers growing up.
"I feel like when you have an opportunity like 'Creepshow' to give the audience bite-sized morsels of genre material, it seems perfectly suited for our generation of people that are watching things in small pieces. Attention span these days is not necessarily the same as it would have been if they were watching a three hour movie," Nicotero told Oz.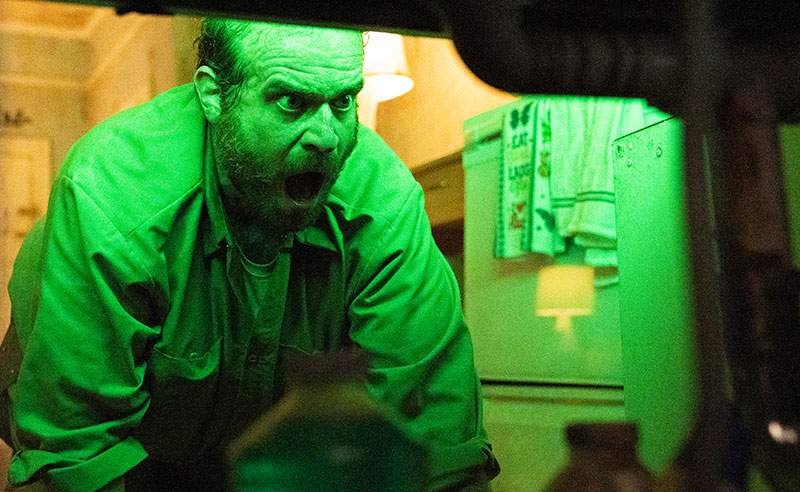 If the creative brain can grasp onto a comic book like a detailed storyboard, process it more effectively and use it as a communication tool, how does one really bring a comic strip to life?
"I realized that a lot of times you have to think like a director," Nicotero explained. "You have to shoot the scene in your head before you even propose anything to the director, because you have to think that way when you're designing shots … I look at it from more of a special effects standpoint."
It comes as no surprise that Nicotero is special effects oriented. Georgia filmmakers and audiences who are familiar with his work as an Executive Producer and Primary Director on "The Walking Dead," another comic book series adapted for television, know that Nicotero has a keen eye for the gory details.
"One of the reasons that 'Creepshow' was filmed in Georgia was because of my experiences on 'The Walking Dead'; my experiences with the crew – there's an amazing group of really, really talented artists and trusted people here in Georgia," Nicotero said. "That really allowed us to do more than we could have ever imagined. On the budget that we had on the show, we had virtually no money. I really was counting on the kindness of friends, to really jump in headfirst into 'Creepshow' with me, and I couldn't have done it without the people here. The team was amazing."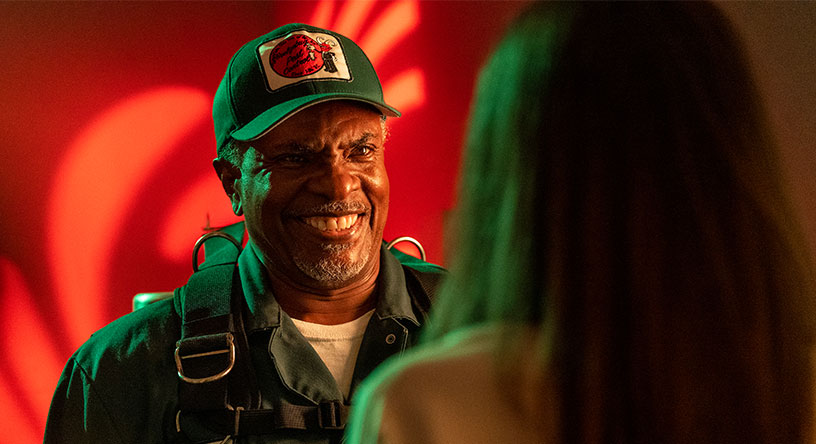 "I really felt like I wanted to pay back to Georgia, all of the good experiences that I'd had on 'The Walking Dead,' and then I was fortunate enough to sort of create my own show and be able to continue to collaborate with these big people," Nicotero added.
In Georgia, when there's a return of crew, there may also be a return of monsters following close behind. "There's a lot of really fun creatures and monsters in season two," Nicotero revealed. "I feel like after shooting season one, I was really strapping myself in for this crazy ride and held on as tight as I could. But after season one was so well received and turned out as well as it did, I felt like I went into season two with a lot more confidence, with a much clearer vision of what I wanted for the show. That included more practical effects."
"The most fun thing is being able to design whatever creature I want to …. And put it on screen and th
e most fun thing is being able to design whatever creature I want to …. And put it on screen and then be responsible for shooting it," Nicotero added.
There's a loyalty here to old school horror that complements the loyalty Nicotero has to his team of fellow, menacing marionettes. 
HOUSING HORROR IN ATLANTA
For both season one and two, Atlanta-based Moonshine Post-Production has been a loyal partner in making the "Creepshow" that audiences see on AMC+ and Shudder. At the foundation of this strategic partnership is clear communication of aesthetics and overall tone.
"We set a lot of style and tone up front  when we're talking to the editors," "Creepshow" and Moonshine Post Producer, Drew Sawyer, explained. "So much [of the] look is decided in the production element, [and] the production element is sticking true to the vision of the Directors and the Showrunner."
"A lot of the comic book elements and graphic elements complemented the live action but a lot of that is heavily, heavily designed, and we set that in motion," Sawyer said about Moonshine's contributions to the comic book aesthetic throughout the series.
Sawyer and Moonshine pay homage to classic comic books, graphic novels, and manga, but these tributes are not necessarily intended for the passive viewer. Some of Moonshine's details are intended to be picked up after binge watching "Creepshow" multiple times. 
"It's highly intense collaboration, but it's actually the most fun working on comic book elements," Sawyer said. "We can hide an Easter egg from an old form back in there."
These Easter eggs are almost like offerings to the horror and creep gods, and that's not lost on Sawyer.
"I feel like this was my dream job," Sawyer added. "I'm working with all the people that made all the movies that got me into the film business in the first place, and now I get to collaborate with them … I realize how fortunate I am."
Sawyer and Nicotero's efforts within the Georgia film community are affording many other Georgia-based crew and cast members opportunities to keep working in the film industry. Building up Georgia's film industry from within is part of their living legacies, and as nightmarish as their dreams are, it's fantastic to see them come true.