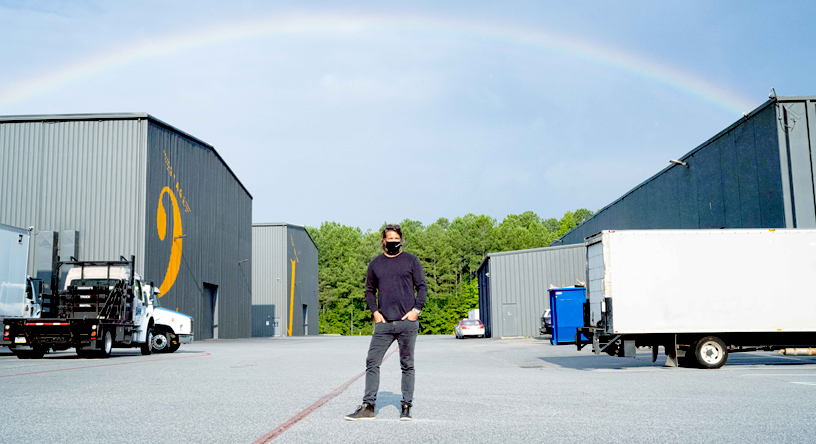 Atlanta based Blackhall Studios has been sold to Los Angeles based private equity firm Commonwealth Group (www.cwamgroup.com) according to Blackhall founder Ryan Millsap. Blackhall, which is in the process of building the largest studio complex in the English-speaking world in Atlanta, also has studio projects in London and Los Angeles. The reported sales price for the Atlanta asset is $120 million.
"I'm an entrepreneurial opportunistic real estate developer," Millsap said about the sale. "I've made my career seeing things early and executing early and exiting when the larger funds are ready for big trend opportunities. I've carefully managed to make great returns for my capital and the capital of my investors my entire career this way. It is both an excellent time for an entrepreneur to exit and for private equity to take a run at the next leg of the race. Everyone wins. The building of the studios was a real estate development for me, just like building and selling apartment complexes. My team and I built sound stages to lease to film companies. I learned a huge amount about the film business in my days watching Disney, Warner Brothers and Universal Studios execute their craft. And I see some incredible opportunities ahead for Georgia capital to take advantage of trends that legacy Hollywood capital is overlooking. Blackhall Studios has been a very good real estate development project, and Blackhall Entertainment, my next venture, will help transform Georgia into an entertainment juggernaut. Onward and upward, Georgia!"
"I am proud of what we've built," he continued. "I consider myself an Atlantan now, and the sale has given me additional resources to start other businesses that effect the entertainment industry and beyond."
Millsap retains the rights to the Blackhall name for use on businesses other than the physical film real estate buildings.
Millsap recently completed a land swap needed to expand the studio complex in Atlanta and has acquired land in England and the Los Angeles area for Blackhall to build additional sound stages. When completed, Blackhall Studios Atlanta location will have more sound stage space than any other film studio in the English-speaking world.