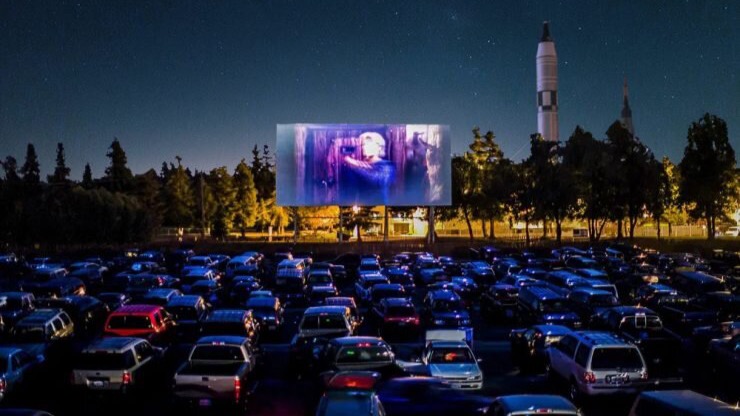 THE ATLANTA FILM FESTIVAL FLOURISHING WITH IN-PERSON SCREENINGS DESPITE COVID-19
By Oz Online | Published on September 28, 2020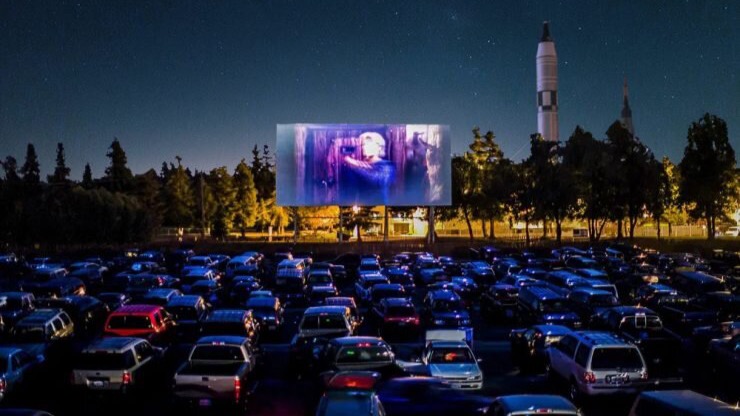 For the organizers of the 44th annual Atlanta Film Festival + 10th annual Creative Conference, this year's event has been anything but normal.
The 11-day affair was originally scheduled for April but was delayed to Sept. 17 through 27 due to the COVID-19 pandemic. Once organizers realized the festival couldn't happen in September with its normal slate of in-person screenings, conferences and social functions, they pivoted to hosting mostly online events but added three drive-in movie theaters set up just for the screenings.
"The audience and the filmmakers are appreciative and encouraging we'll have a festival at all," said Chris Escobar, the festival's executive director. "We're the first major annual event in Atlanta that happened in person since the (COVID-19) shutdown. There's very few film festivals that have happened in person. Most have been cancelled or are doing it strictly virtually. To have it at all and in this format, the people think it's really unique and amazing with all the changes that entailed."
Cameron McAllister, the festival's associate director, added, "I would say we have gone the extra mile to make sure everyone feels comfortable in every possible way. It's a contact-free event and the venues have bathrooms that are sanitized on site constantly and we're allowing for social distancing. There's no box office on site, so everyone must buy tickets online."
The three drive-in theaters, all in Atlanta, are the parking lots of Dad's Garage in the Old Fourth Ward and The Plaza Theatre in Atkins Park and a warehouse at Pullman Yard in Kirkwood, and they hold 54, 42 and 36 vehicles, respectively. Each one has screened two films per day on average, and Escobar calls the Pullman Yard venue the nation's first indoor drive-in movie theater.
McAllister said the Pullman Yard site has been an area where several recent films and TV shows, including "Bad Boys for Life," have been shot, so residents of that area have been excited to watch movies there.
This year's festival lineup includes 148 creative works, feature-length and short films selected from more than 8,500 submissions, a new record, up from about 1,500 in 2011. The festival's annual attendance has more than tripled in the past 10 years to nearly 30,000 attendees.
But this year, McAllister and Escobar said, they aren't equating the festival's success with attendance figures, partly because it's hard to quantify based on the drive-in and online screenings. But they are pleased 1,100 cars have come to the drive-in screenings thus far.
"We're seeing an average of three people per car," Escobar said, adding the max for most vehicles is five attendees.
McAllister said the in-person events have allowed some residents who have been stuck at home for the past six months to get out more.
"It's definitely different, but you see people maybe thawing a bit from their six-month situation of being indoors and being isolated," he said. "I think that it still maintaining a bit of the atmosphere, even if it's totally different."
In addition to dealing with coronavirus-related restrictions, the organizers had to handle rain brought on by the remnants of Hurricanes Sally and Beta.
"For all of the elements in our control, I'm really thankful it's gone as smooth at is has," Escobar said. "Our team has put a lot of work in to making this smooth and a success. There's a learning curve for people used to going to a screening inside a festival where they can walk into a theater and pick whatever seat they want.
"Our staff is dealing with parked cars and working outside in the elements and they're being incredible sports about it and staying in good spirits as they work around each other. I think it really could have a lot worse with so many curveballs thrown at us, but our team has done a great job, thinking ahead, planning ahead and dealing with contingencies that pop up. I'm looking forward to the closing weekend."
He said a normal festival will have the movie screenings plus 30 to 40 Creative Conference events, which have shifted online this year, and 30 to 40 more social events, which were cancelled. In 2020 about 10% of the films are being only screened online and about 10% more are only being shown at the drive-ins.
But having the mostly virtual format has been a positive in some ways, with online events such as a master class with Damon Lindelof, co-creator of "Lost" and creator of "Watchmen."
"We've had one of the most prestigious juries we've ever had, with Dawn Porter, director of the John Lewis documentary ("Good Trouble"), folks from Time magazine, NPR and Vice. So, in odd ways, people being at home and working particularly with the jury remotely has afforded us some opportunities," Escobar said.
Tickets to the drive-in screenings are $15 to $50 per car, depending on the number of guests. Virtual screenings and Creative Conference events are $9.99 per screening/event. Unlimited virtual screening access or unlimited virtual Creative Conference access costs $50 each, or unlimited access to both is $75. Festival badges (varying costs and access) are also be available again this year.
For more information or to purchase tickets, visit www.atlantafilmfestival.com.
Read more, here.