The 40th Annual Atlanta Film Festival
By Oz Online | Published on July 29, 2016
April 1-10, 2016 – The 40th Annual Atlanta Film Festival (ATLFF) took place April 1-10, featuring a full line-up of feature-length and short narratives and documentaries, 37 Creative Conference events, and over a dozen unique special presentations and events.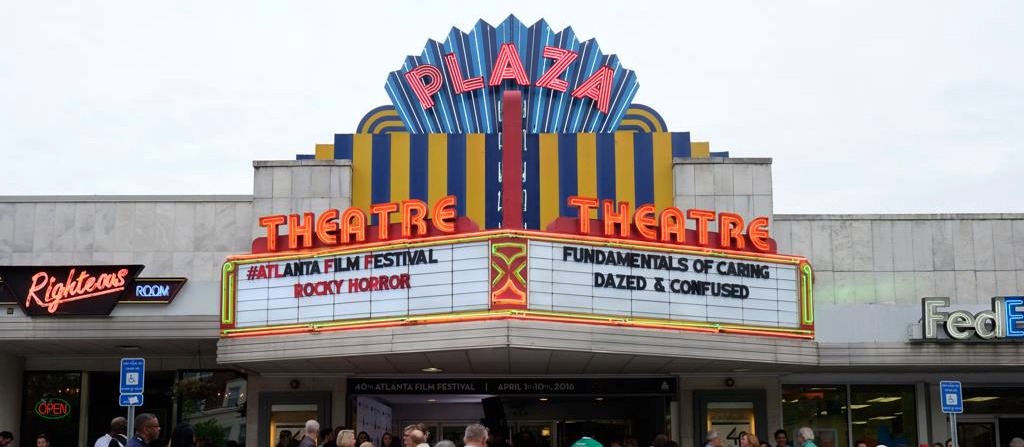 Of the nearly 5,000 film submissions for the 2016 festival, the final lineup included 51 feature length films and 100 short films representing 37 countries. Special events included a masters class with William H. Macy and Q&A session with Guardians of the Galaxy's James Gunn and Michael Rooker.
"We're working harder than ever to hold our festival in places unique to Atlanta," said Christopher Escobar, ATLFF Executive Director. "In everything from retro film presentations to special homecoming guests and original branding, we're paying homage to the last four decades. And like our founders set out to be in 1976, we're especially committed to creating an opportunity for independent voices to be heard and celebrated."
Kristy Breneman, ATLFF Creative Director, added, "As an independent film festival we are not beholden to studio standards for what makes a voice worth hearing or a face worth seeing. This year's lineup pays respect to this independence and to our responsibility to amplify borderless stories."
The 2016 awards presentations took place during the final weekend of the festival and winners in 11 categories were announced. In addition to taking home the awards, winners of the Narrative Short, Animated Short and Documentary Short Jury Awards now qualify for the 2017 Oscar short list. ATLFF is one of only 14 festivals in the country that is Oscar qualifying in three or more categories.
Filmmaker Elisa Paloschi (Driving With Selvi) was awarded $5,000 from ATLFF, SPANX, and the Sara Blakely Foundation with the 2016 New Mavericks Award. SPANX founder Sara Blakely presented the award to Paloschi at a dinner celebrating New Mavericks programming, which highlights female filmmakers.
The 2016 Atlanta Film Festival juried prize winners:
• Narrative Feature Jury Award – Hunky Dory
• Documentary Feature Jury Award – Driving With Selvi
• Documentary Feature Special Jury Award – Juanicas
• Narrative Short Jury Award – Thunder Road
• Documentary Short Jury Award – Kraina
• Animated Short Jury Award – Shell All
• Music Video Jury Award – Dove performed by Pillar Point
• Filmmaker-to-Watch Award – Thoranna Sigurdardottir for Zelos
• New Mavericks Award – Driving With Selvi
• Southern Spotlight Award (presented by Cineverse) – Que Sera
• Seed&Spark Award (for Crowdfunded Films) – Eat White Dirt and The New Orleans Sazerac
Photo credit: Border Union Photography