Talent Q & A – Dylan Kussman
By Oz Online | Published on September 17, 2019
O Captain, My Captain! How Dylan Kussman Made His Life Extraordinary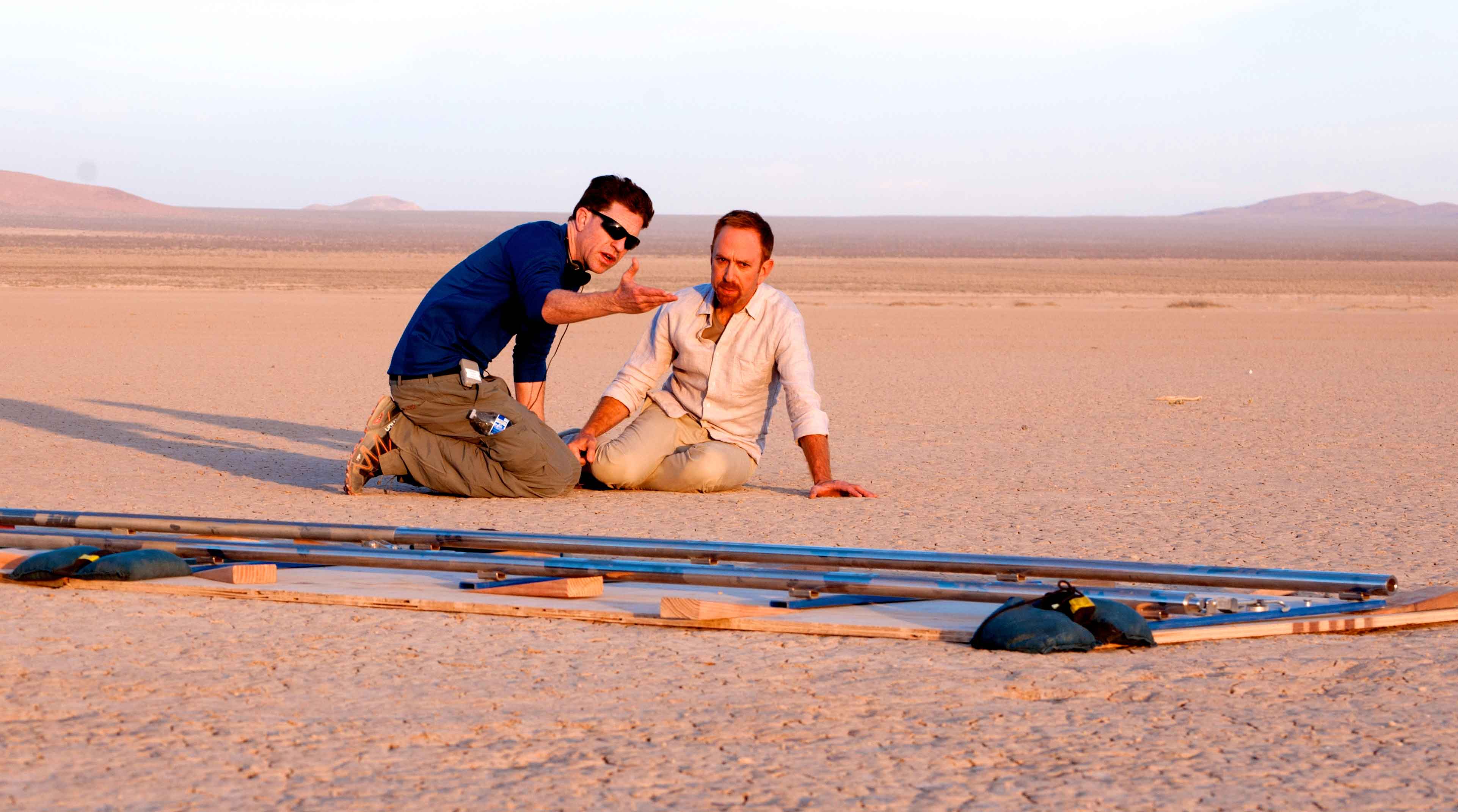 Dylan Kussman played Richard Cameron, the high-flying overachiever in the critically acclaimed movie, Dead Poets Society, which starred Robin Williams, was directed by Peter Weir and written by Tom Schulman. The film received a multitude of honors including nominations for four Golden Globes and four Academy Awards in the same categories, Best Actor, Best Picture, Best Director and Tom Schulman won the Academy Award for Best Original Screenplay. The film ranked #52 on American Film Institute's 100 Most Inspiring Films of All Time. Currently, Kussman is acting in the Southeast and has acted in two of Clint Eastwood's films shot in Georgia: The Mule and The Ballad of Richard Jewell.
TRADITION
Oz: Traditionally, people always want to know how one breaks into the business. Could you briefly share about how you broke into acting?
DK: My first appearance on camera was when I was six months old. I crawled around in a diaper in an insurance commercial. My mom is an actor and she drove me around to auditions. She is also a drama teacher, and she included me in the cast of one of her college productions. It wasn't until a couple of years after that, at age 11, that I asked to audition for something of my own volition, and she promptly drove me to the local community theater (the Glendale Centre Theatre), where I auditioned for and got cast in Father Of The Bride. I proceeded to get cast in more shows over the next several years, and when I was 14 a fellow cast member recommended me to a child agent friend of hers, Judy Savage at The Savage Agency. It wasn't long after Judy signed me that I had booked my first television appearances as a legitimate young actor (early credits include appearances on Silver Spoons, Days of Our Lives, and Punky Brewster). I co-starred in a Disney made-for-television movie The B.R.A.T. Patrol (with Sean Astin and Nia Long) when I was 15, but I wasn't to make my break into theatrical features until I was 17.
HONOR
When you read the Dead Poets Society script, what was your initial reaction to the story and to playing Richard Cameron?
I wanted the part very badly. Not because I thought it was going to be a great or an important film, none of us knew that, but only because I knew it was a great part. I think I had a sense, even at that age, that the "bad guy/betrayer" had a chance to stand out and stake a claim in the story. I also knew that I couldn't play this as "bad" or "evil", but rather as a well-rounded, 3-dimensional kid with his own set of dreams and fears. Tom Schulman's story would do the rest of the work for me. And I trusted Peter Weir to tell it.
In terms of acting, when in Dead Poets Society did you feel the "chemistry" with your fellow peer actors? When did the "real" connection with you and the poets click? Were you ever worried that you would not feel the connect?
As the only "poet" not from the East Coast, it took a while (and the other six actors would agree with this) for my co-stars to warm up to me. I've often wondered if Peter did that intentionally. Regardless, it worked, to a certain extent. I was "the California kid." That said, once we were all firmly ensconced in the Radisson Hotel in Wilmington, DE, we became fast friends. The three months of shooting remains indelibly embedded in my memory as one of the richest, most fun periods of time in my entire life. We were making movie magic day and night. We all felt the raw creative energy of life coursing through our veins with Peter Weir as the beating heart and Robin Williams as the exuberant spirit.
What was the acting impact on you being directed by Peter Weir?
Peter's connection to us as a director was playful and sublime, full of empathy and love. He made us feel free to try and to fail without fear. Through my brief time working with him I think I learned that film acting is far less about performing anything than it is about experiencing something: a relationship, an idea, a moment of understanding. When acting, if you are brave and open enough to do that on camera, you give the director an opportunity to capture something of your humanity, which is your greatest gift as an actor.
In Dead Poets Society Robin Williams portrayed John Keating, which is widely recognized as one of the actor's best roles. What did it mean to you and what did it feel like to act with such an icon?
Robin Williams was a kind man, a gentle soul, a generous actor. I am so grateful for my experience working with him and wouldn't trade it for the world. It still saddens me that he is no longer with us. He was a clinic for any young actor with his honesty, his emotional truth, his intelligence, and, of course, his sense of humor, which made the whole experience very, very funny.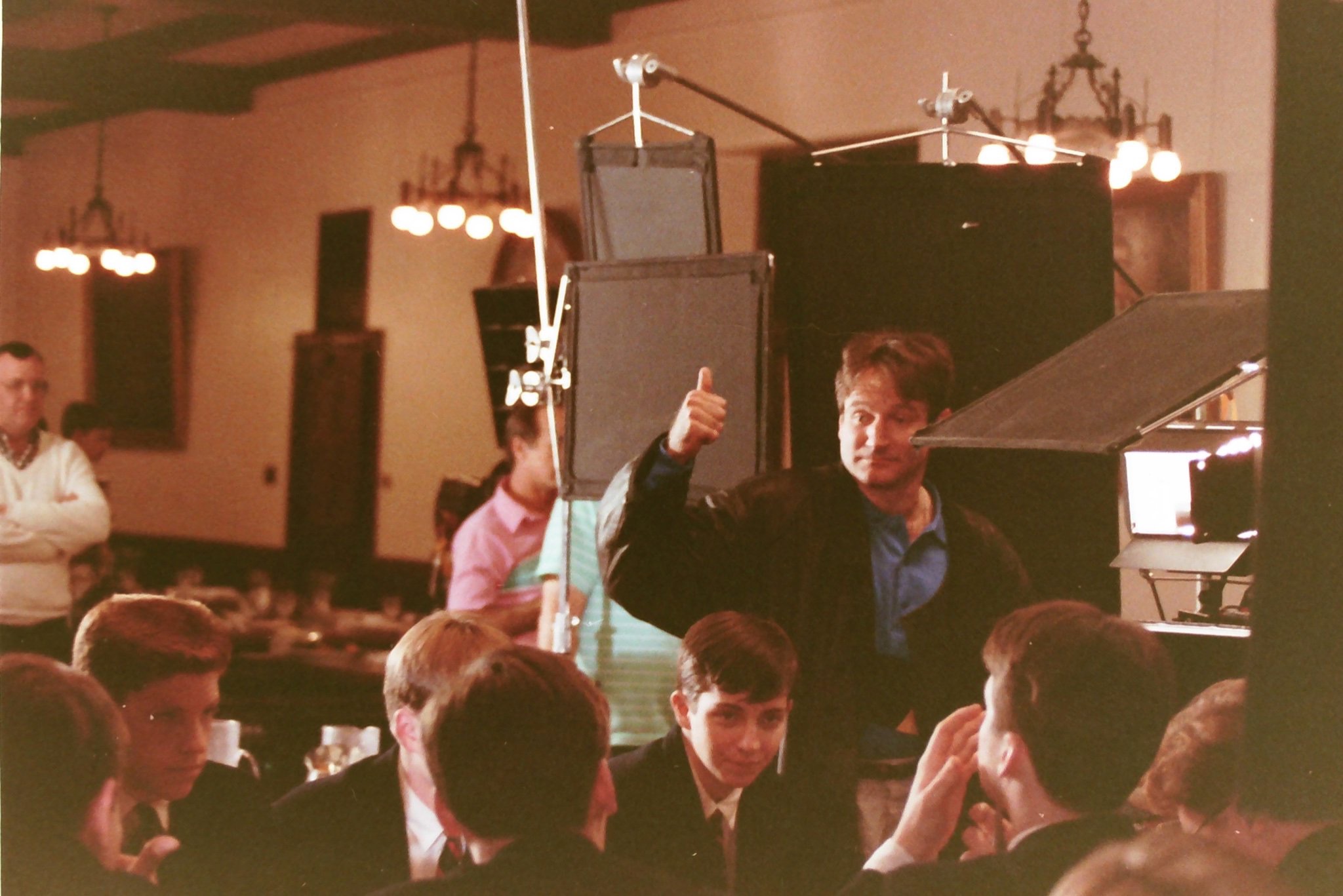 EXCELLENCE
Overall, could you say the real irony of your film breakthrough playing Richard Cameron is that you did not go down the "traditional" road actors travel by? What was your path after filming DPS?
Historically actors have been an eclectic bunch. Our interests are varied, our skillsets are wide-ranging. We pursue new and different forms of expression and communication out of necessity; that's the business we're in. The extracurricular preferences of this actor just so happen to include playing music, screenwriting, directing and playing sports.
Nothing beats breaking through some writer's block with a game of pickup basketball. God knows my guitar has given me unconditional love more times than I care to remember during stretches when I never thought I'd work as an actor again.
After Dead Poets Society came out I wanted to go to UC Berkeley and study history. So, I did. In addition to what I learned on set, in real life I had some influential teachers that inspired in me a love of learning. I started performing Shakespeare for the first time. I played Romeo at the San Francisco Shakespeare Festival. Robin Williams and Peter Weir just happened to be meeting that day in San Francisco and read that I was doing some free Shakespeare in the park. They showed up to one of my performances and came to see me backstage during intermission. I'll never forget that day. It let me know that I was doing exactly the right thing with my life.
I wrote my first screenplay on a whim during my sophomore year (it was produced four years later). Through Ethan Hawke on Dead Poets, I had met a friend of his he'd grown up with, Christopher McQuarrie. We became fast friends in the early 1990's, and it was during my time in Berkeley that we began coming up with movie ideas. He went on to win an Academy Award for Best Screenplay for The Usual Suspects in 1996, and his career took off.
McQuarrie put me in his directorial film debut The Way Of The Gun, but it wasn't until he met Tom Cruise on another film he wrote, Valkyrie, that his career as a filmmaker started to truly blossom. I acted with Mr. Cruise in Jack Reacher, and when Chris was tasked writing and directing the fifth installment of the Mission: Impossible, he turned to me (as an old and trusted friend who he knew could write) to collaborate on some later drafts of the screenplay. Although I wouldn't be credited as a writer on that project, the success we enjoyed got me hired onto to another high profile project, The Mummy reboot starring Tom Cruise. I worked on that film in London and Namibia for the better part of a year and secured my first major motion picture screenplay co-credit right before the film's release: a major watershed moment in my life. Since then I've also worked on Mission Impossible: Fallout.
"Art forms that stir in your soul can be steady companions

during rough patches of your acting career."