Students Go Behind The Scenes at Turner
By Oz Online | Published on February 23, 2017
Film students from Dekalb School of the Arts, Towers, and Miller Grove High School visited Turner as a kick-off event for re:imagine/ATL's career prep program.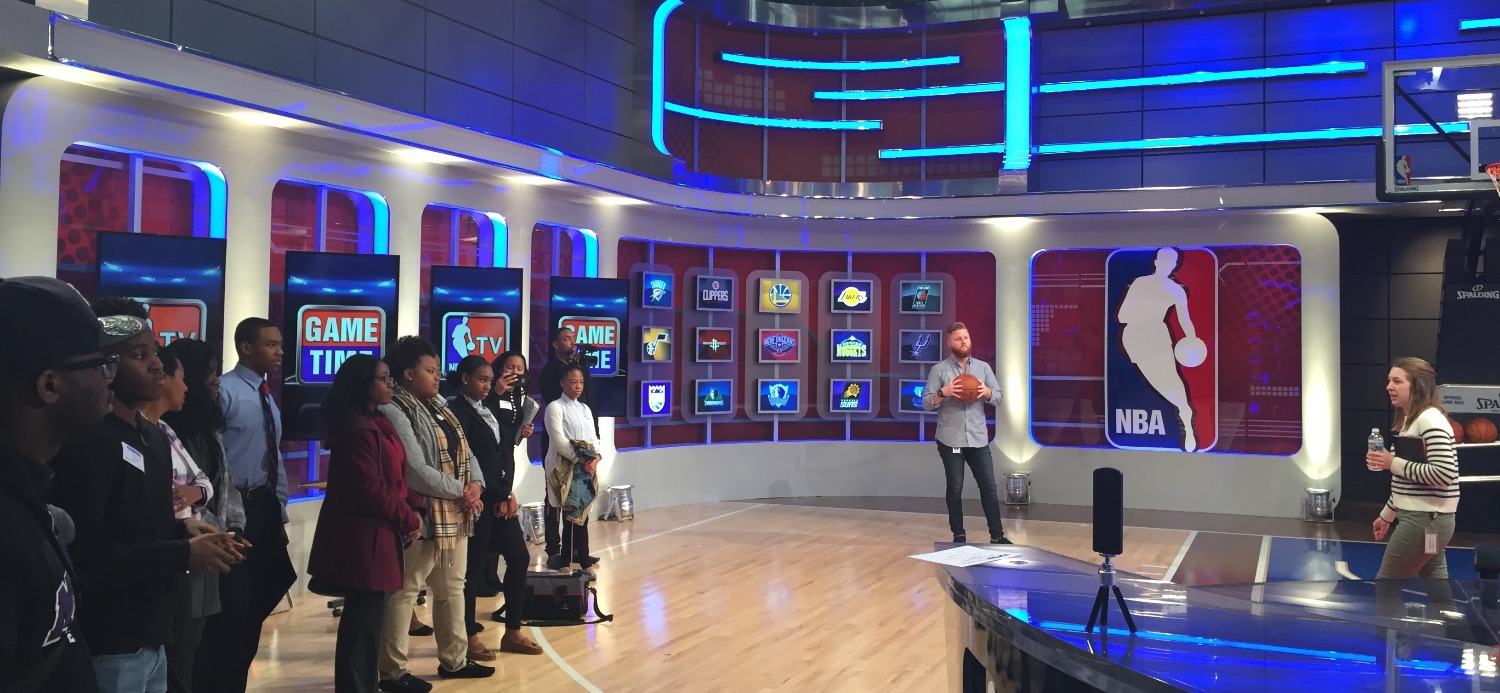 Students toured the Inside the NBA set, the social media "den," and visited an editing suite to see a Cartoon Network premiere go from rough cut to tv-ready. Students also heard from a panel of Turner employees who shared their career path, creative process and professional tips for scoring an internship.
re:imagine/ATL's program kick-off event at Turner provided students exposure to different jobs like social media marketing, animation, editing, and studio production. The students also met their non-profit clients: Global Growers, National Alliance for Mental Illness Georgia, and the Women's Resource Center to End Domestic Violence. Throughout the spring semester, the students will work with their client to produce original videos and 360 content to help raise awareness about the local nonprofit and cause.
As part of re:imagine/ATL's in-school program, students will also work with local professionals from Moonshine Post, Catapult Acting, Stillwell Casting, Georgia Production Partners and Turner to learn technical skills for production and to produce short films that will make an impact in the community. The videos will be screened at a community-wide event in May and entered into local film festivals.
re:imagine/ATL's in-school program has been at six schools in Fulton and Dekalb County since 2015. The program will continue to grow and train youth for jobs in film production and connect local schools to other nonprofits to use film for social good. re:imagine/ATL is currently selecting school sites for Fall 2017.
This event was organized in collaboration with Turner Voices, Turner's corporate philanthropy program. The Turner Voices goal is "to lift up voices from diverse backgrounds to foster the next generation of storytellers. We really enjoy having students on campus and giving them the opportunity to see what a career in the media industry looks like."