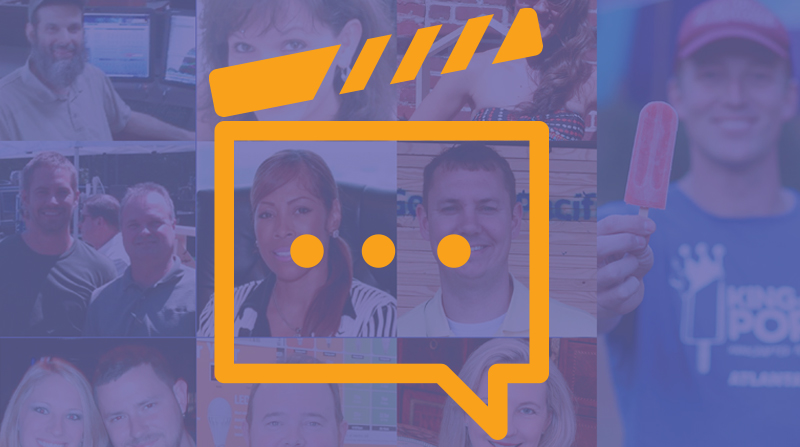 Sprouts and Growth
By Oz Online | Published on July 5, 2015
Life in "The Biz" as told by the people and companies who are relatively new to film and TV production work.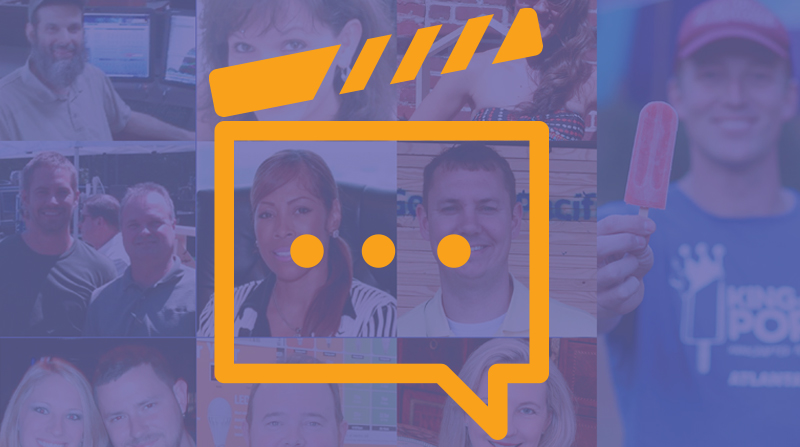 As the film industry in Georgia grows, more and more people and companies are finding their place in an industry they never planned to be a part of. Many businesses have sprouted and grown as a result of Georgia's favorable production tax incentives. Oz has gathered some of the more recent vendors in the production industry to get a glimpse of their world.
Steve Bellomy – Set Supplies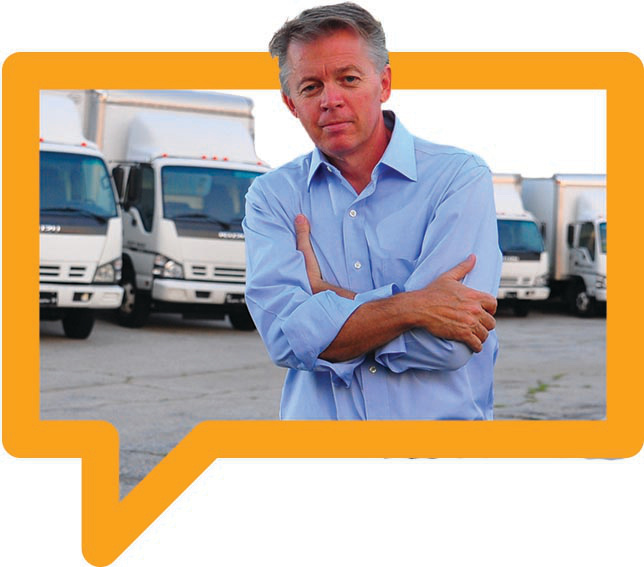 How did you get your first project?
My friends and contacts in the industry were all aware of my business idea to start Set Supplies. I had mortgaged my house and bought two trucks when I got a call from a friend of mine who was production manager on an upcoming BP commercial. She wanted to be my first client and rattled off all the supplies she would need. I lied and told her I had everything ready to go. The call came on a Wednesday, and the commercial was on Monday. I spent the next couple of days driving all over town to get enough gear just to get through that one shoot. Needless to say, it was a success, and the calls started coming in.
Why did you decide to pursue this business?
Well, I was working on an independent film, and every day we had to load and unload all of the production supplies just to get to our lighting and grip gear. I felt like something had to change. Someone needed to put all of the supplies under one roof and get them off of the grip truck. I saw an opportunity and talked to everyone I knew in the industry about my business idea, and took several production coordinators and managers to lunch to ask what supplies they would need on set. Everyone I talked to loved the concept of the business, and many said that if I didn't do it, they would.
What was it like to see your product being used for the film industry?
I love seeing our supplies being used on set and knowing that we fulfill a need that saves so much time and effort. I feel like we provide a product and service that is so simple, but so invaluable.
What percentage of your business comes from the film industry?
I would say that about 90% of our clientele, whether producers, production managers, or location coordinators, are associated with the film industry.
Have you had to expand your location, inventory, or staff?
Just in the last two years, not only have we relocated to our new facility in Decatur, we have more than doubled our inventory, added to our trucking fleet, and continued to grow and expand our personnel.
What has been your favorite project to work on? Why?
I don't think that I could pick a favorite project that I've worked on, but one that always stands out for me was a TV series called I'll Fly Away. That's where I "cut my teeth" as a third electrician for two years straight. Even though that show was nearly 25 years ago, I still consider the crew on that show some of my closest friends.
Matt Davis – Cofer Studio Supplies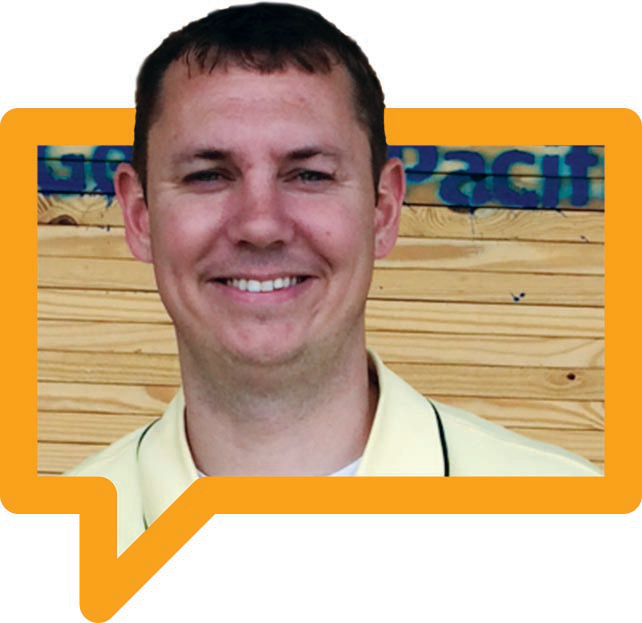 How did you get your first project?
The president of our company, Chip Cofer, received a call from the construction coordinator on Big Momma's House in 2009. They said they were going to be building numerous sets on a stage near our store in Tucker. Chip came to me the following morning and asked me to contact them and see if there was anything we could do for them. Before we knew it, we were selling them all sorts of building material, and I got to know the coordinator and his buyers quite well. It turned out to be a great learning experience for us all.
Why did you decide to pursue this business?
We heard that this industry demanded a lot of lumber and building supplies to build their sets, but more importantly demanded quick service, which is our specialty. Big Momma's House ended up being a big customer, and we received great feedback on how good our service was. After that show, we decided to commit ourselves to this industry and the demands it requires day in, and day out.
What was it like to see your product being used for the film industry?
Very cool! One particular set comes to mind. In 2010, while we were working on Fast Five, they called requesting burlap bags of sand. Well, we couldn't source the bags full of sand, so we decided to fill the bags ourselves. Two of my bosses and I stayed late that day to ensure we met their deadline. The following year, I noticed them on the BIG SCREEN!
How do you balance regular clients with your film clients?
We have a separate division that is dedicated specifically to the film industry. I head it up, and my back up is Katie Cofer. Combined, we handle all sales, special order purchases, and coordinate pick up orders as well as deliveries. We also have dedicated forklift operators, yard employees, and delivery drivers to ensure quick and efficient service.
What percentage of your business comes from the film industry?
A significant portion of our business comes from this industry. Since 2009, it has increased annually along with our ever-growing customer base. When we first started, we mostly just called on the construction coordinators and their buyers. Now we sell to several departments including grips, special effects, and set decoration and have supplied over 200 feature films, TV series, and commercial productions.
Have you had to expand your location, inventory, or staff?
We have not yet had to expand our location. However, we have seen a significant change and increase in inventory. We have always catered to custom home builders, thus selling products to meet their needs. The film industry's needs and commodity items are much different and generally demand more quantity. Over the past four years, we have actively been seeking yard employees and delivery drivers to meet the demand.
What lessons have you learned from your experience with the film industry?
I have learned that customer service is everything! Our company as a whole has learned to work together as a team and communicate to accomplish good customer service. Not only in this industry, but with our home builders and retail trade as well. As mentioned, we are dedicated to the film industry and will do whatever it takes to meet their needs, day in, and day out. Our company motto is, "No is not an option!" From Chip Cofer, down to the delivery drivers, we all know and understand what it takes to keep our customers happy.
Wayne Stone – Jim Ellis Automotive Group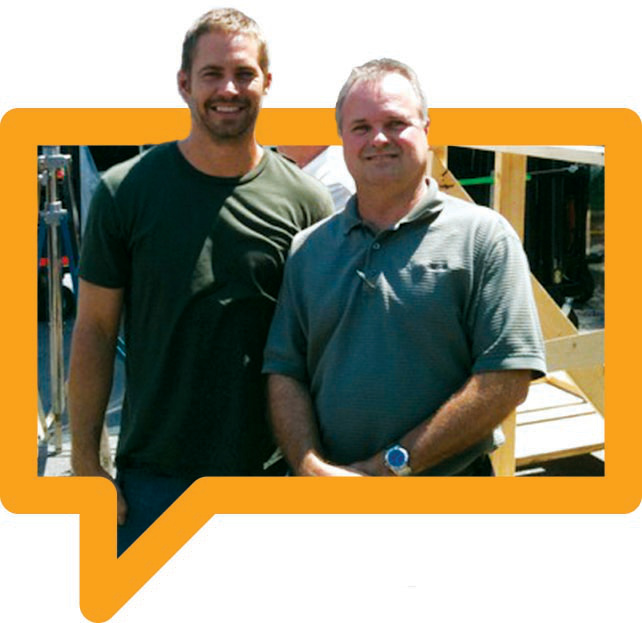 How did you get your first project?
I have lived in the North Atlanta area my whole life, so I know many people and have many contacts for all types of venues, equipment, vehicles, watercrafts, and bikes. My very first project was taking a location scout for Hall Pass around Lake Lanier. A good friend in charge of security referred me because he knew I lived on Lake Lanier and that I knew the area well. Anyway, after driving him around a short time, I realized I had a better and quicker way to do this. I called a friend that owned a helicopter and had him fly us over the lake for better views. Well, next thing you know, the beach scenes and lake house for Hall Pass were filmed at Mary Alice park on the south end of the lake. I also met the Farrelly brothers as well as the cast. Great people and it was really fun. Ironically, this same venue was used for American Reunion. My boat and I were also in American Reunion. I have since supplied vehicles for Vampire Diaries, Being Mary Jane, Taken 3, The Game, and Devious Maids among others, as well as other picture car companies.
Why did you decide to pursue this business?
I hadn't really planned on pursuing the business but was kind of thrown into it. I now have a small group of regular clients—picture car coordinators in particular—and hope to expand on it. The industry in the state of Georgia is vastly growing and the financial impact is huge.