Atlanta has resources aplenty for motion picture and television production.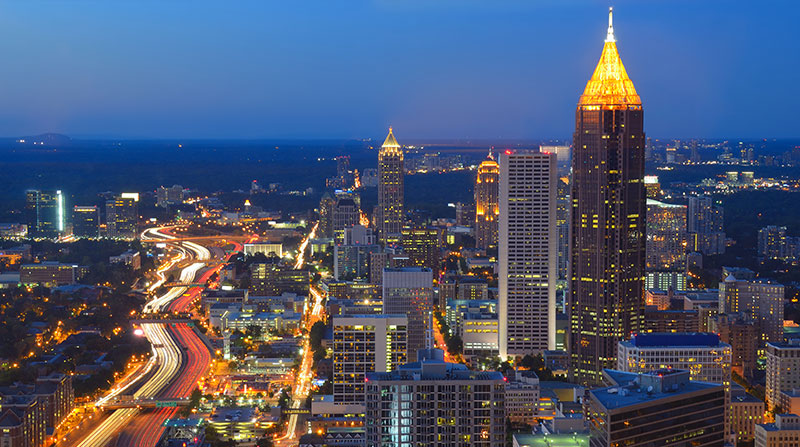 But with a growing slate of projects coming to town the pool of people, products and services dedicated to the business could be deeper. And some mainstream trades might consider marketing their skills to an industry that's definitely here to stay.
Susan Benjamin, Set Decorator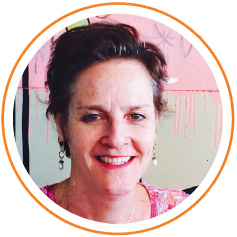 First worked in Atlanta in 1993; she's back in town as set decorator on The Founder, the Michael Keaton film about how Ray Kroc gained control of the McDonald's empire in the 1950s. Matt Groves and Brittan Upchurch are her buyers.
"There's so much more available in Atlanta now compared to when I worked here in 1993 and 2008," she says. "It's much more a glass-half-full situation."
She calls Atlanta "the Mecca of all things decorative in the south" and hails the area's "wonderful antiques stores," which include Biggar Antiques, a prop house and prop provider with whom she has a production rental agreement. "People are so willing to work with you. They're not completely jaded by the film industry and feel excited to be part of it."
Benjamin likes the general availability of fabric and uses Made-to-Measure Designs to reupholster furniture and make draperies. "I wish I could clone them and bring them with me wherever I work," she laughs. "I'd like to see more drapers work exclusively with the film industry."
What's lacking is "a solid art rental house with old to very contemporary pieces," she says. Benjamin patronizes art galleries, but art rentals are at the top of her wish list. "Everything needs to be cleared by the artist before it goes on set," she notes. "That's become a big issue in the last ten years."
Although antiques are plentiful, decorating for post-Victorian periods can be a challenge as Benjamin has discovered; The Founder has a distinctly mid-century American look. "Items from the 1950s are not as easy to find as older pieces here," she says. "Period TV sets and all the everyday smalls are difficult to come by as is retail packaging for things like toothpaste, milk cartons, food products. That's our big treasure hunt at the moment."
She'd also like to see solid sets of outdoor furniture available in Atlanta and finds exterior furniture lacking overall. "Ultra-contemporary lighting and furniture is not as easy to come by" either, she says. "Just a few stores carry a good selection of those pieces."
Also on her wish list: "really good period magazines both for research and set dressing."
Shannon Hamed, Travel Coordinator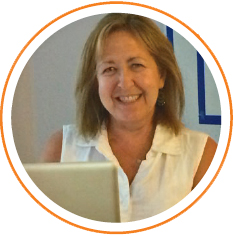 Who now lives in Georgia, facilitates everything travel and housing related for features and TV. She's currently working on season three of FOX's Sleepy Hollow, which just made the move from North Carolina to Atlanta.
"Everything is here – grand hotels from the top of the line to the popular chains to unique, boutique hotels and the rental car companies, including Enterprise, which has a huge entertainment division we used quite a lot in LA and North Carolina and was easy to segue to here," she says. "Also, great car services like Topper Limousine and Greene Worldwide Transportation."
Pam Swofford of Production Housing, LLC, was Hamed's first contact for Sleepy Hollow housing. "We're shooting in Conyers and trying to keep people close by," she explains. "Pam was able to negotiate great rates for us there."
Because Hamed is now local and was formerly a production coordinator on many features, she helped set up the show's new production offices and got competitive bids for security, containers, office furniture, and Internet and phone. Unlike many services she found that builders and contractors are not marketing themselves to the production industry. "I needed a bid to put up false walls – not cubicle dividers – in the office and had to find a contractor by word of mouth. It wouldn't hurt for them to get in some resource guides."
The high-speed Internet install also moved slowly, and Hamed would like to see a better understanding of the unique needs of the industry for this service. She acknowledges that it would be "unfair to leapfrog" over other businesses, "but at the same time we're a specialty industry with a timeline. We don't have the luxury to sit and wait it out."
Although catering does cater to the production industry, Hamed had to source a personal chef via word of mouth. That trade might grow its business by putting production on their menus.
Another service she knows is in demand is doctors-on-call. "I think there's only one or two services that provide house calls," she says. "With all the production in town we'll need more doctors who can come to the set at all times of the day. It's hard to stop and send an actor to a doctor's office."
Livia Perez-Borrero, Production Supervisor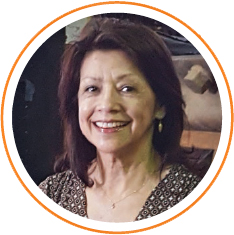 A new resident of Atlanta, Livia Perez-Borrero recently wrapped out NBC's now-cancelled supernatural series, Constantine.
Perez-Borrero is enthusiastic about Atlanta's resources across the board but says they need to be deeper. "Really everything is in Atlanta – nothing's lacking – but if you can find ten of something in LA, you'll only find four of it here."
A prime example is crew. "The ranks are filling up because there's so much work here, but productions still have to bring in people from outside Georgia: Florida, North Carolina, New York, even Canada," she says.
More crafts people need to be trained to work in this business, too. "There are not enough carpenters or greensmen who know film and TV production," she reports. "There are plenty of people in the trades all around, but they don't gear their services to the industry, and we do have unique needs."
Likewise, there's "plenty of space" to shoot shows but "some of it is empty warehouses. Productions rent the space, create their offices and turn the place into a soundstage." She acknowledges that the studio landscape is changing however, and cites Pinewood Studios as having everything a production needs. She also looks forward to the stages being developed in Norcross.
As Atlanta grows in all respects the traffic worsens, too. Perez-Borrero has an office on a two-lane thoroughfare, which quickly gets congested at certain times of day. "It should take me five to ten minutes to get from my office to the highway, but during rush hour or lunch hour it takes 30-45 minutes," she reports.