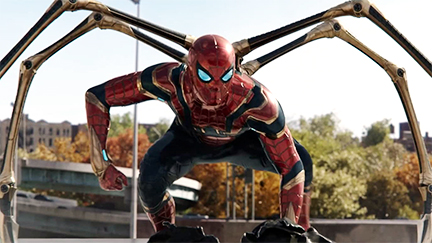 Spider-Man: No Way Home Crosses the $1 Billion Mark
By Oz Online | Published on January 7, 2022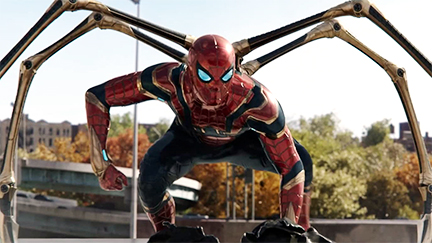 The newest addition to the Marvel franchise, Spider-Man: No Way Home, has crossed the $1 billion mark at the global box office, as announced by Sony Pictures, the film's studio, only twelve days post-release. This makes the film the quickest to reach that mark since Avengers: Endgame and Avengers: Infinity War, which reached $1 billion in five and eleven days, respectively.
The movie's first great success can be found in its opening status as the second largest domestic opening of all time, netting $260 million, which is also the best opening ever for the month of December, Sony, and the entire Spider-Man franchise. No Way Home, starring Tom Holland as Peter Parker and Zendeya as MJ, is the first pandemic-era film to break $1 billion, and the top grossing film of the year worldwide.
While Spider-Man is known for his iconic scenes in which he swings on his webs between New York City skyscrapers, the Big Apple's crowded city streets now make this far too difficult to film. Instead, the franchise found a solution in filming the majority of its scenes at Atlanta's Pinewood Studios where creative filmmaking combined with immersive visual effects allowed the studio to turn a southern city into a New York City look-alike. To learn more about this transformation, check out the video below!