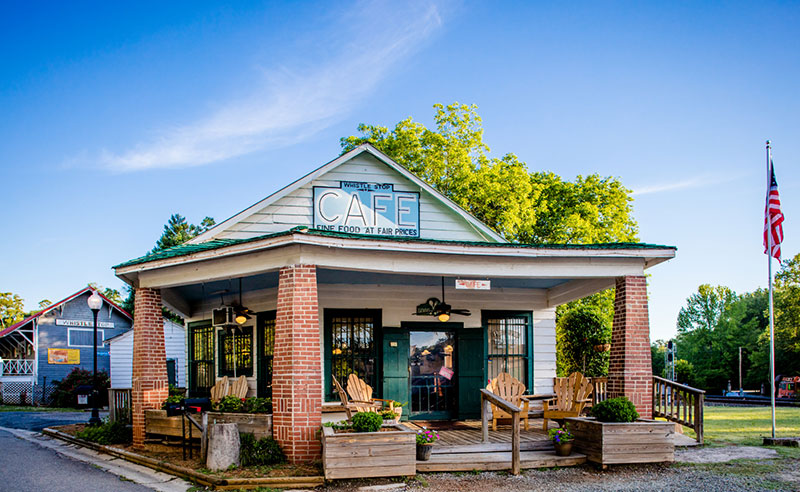 Small Towns, Big Business
By Oz Online | Published on May 6, 2022
The film industry has become an important economic resource for the state of Georgia, but this does not only include the City of Atlanta. The industry has greatly impacted rural towns around the state. For some of those small towns, film productions have brought life back to their streets. For others, the lens has uncovered hidden gems to a world that now wants to see them, live them, and experience them outside the screen.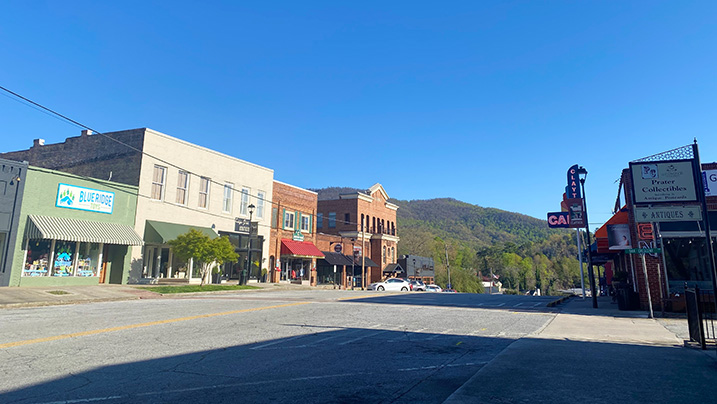 The Georgia Department of Economic Development (GDEcD) reported that the film and television industry set a new record of $4 billion in direct spending during the 2021 fiscal year on productions in the state.
"The growth of Georgia's film industry is truly exciting, impacting every corner of our state from communities to small businesses to individual Georgians," said GDEcD Commissioner Pat Wilson before speaking directly about the work the Georgia Film Office is doing to ensure large and small communities are ready to continue to capitalize on the industry.
GEORGIA'S CAMERA READY COMMUNITIES
In 2010, the Georgia Film, Music, & Digital Entertainment Office (FMDE) launched the "Camera Ready Communities" program. With the bloom of film productions in Georgia, the program is designed to help identify liaisons throughout communities in Georgia to help as an extension of their office when assisting production companies. This would simplify the process and help effectively provide accurate local information and resources to production crews. With a more streamlined process and better local information, smaller towns are more likely to benefit and capitalize on the opportunity.
Usually, production companies looking to film in Georgia first reach out to FMDE with general questions. They have a database of pictures and information previously provided by each Camera Ready liaison. Once they have more specific questions about each local town, the liaison steps in as a great resource.
Liaisons usually come from the local convention and visitors bureau or economic development authority. They are experienced and trained, and are experts on anything related to their county. Liaisons are a source of information pertaining to local contacts for permits, local services, lodging, local recommendations, and even resources to help hire local talent. "Some production needs and questions are best addressed on the local level," notes the state government.
Not a beginner at hosting film productions, one of the first counties to be Camera Ready was Rabun County in Northeast Georgia.
RABUN COUNTY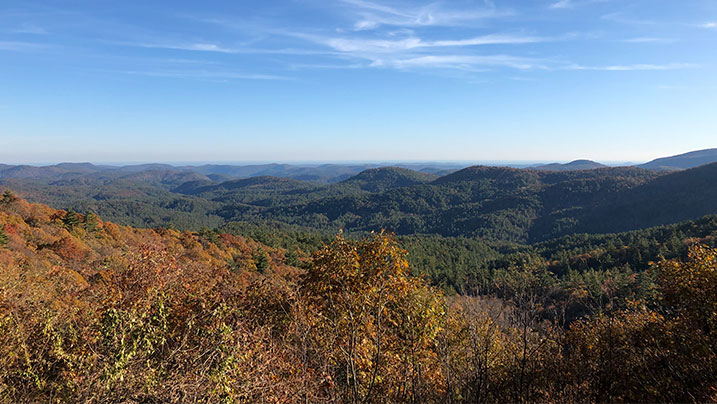 It was over 50 years ago since Rabun County had become the setting for movies and commercials. Long before the Camera Ready program and the "Georgia Entertainment Industry Investment Act" passed, Rabun was already on the map.
In 1972, Burt Reynolds' "Deliverance" shone the light brighter on Northeast Georgia. Despite the smaller previous productions, it was this movie that changed things for the small towns located two hours north of Atlanta. Not only did it put Rabun on the radar of other filmmakers, but it also put it on the radar of those looking to explore the outdoors.
"I think the movie was the single most important thing as far as impact that happened to Rabun County," said Louise Dillard during an interview in 2018.
Dillard is the owner of Dillard House, a local famous restaurant where Burt Reynolds himself would stop by to eat and talk to locals. Continuously, he shared his love for North Georgia and talked about the fond memories he had from shooting along the Chattooga River. "Deliverance" was just the beginning of his love story with Georgia. He went on to shoot six more movies in Georgia after that.
The movie attracted not only other film productions to the northeasternmost county in the state but also tourism. Through the film, people began to discover Rabun County's rivers, and drafting and tubing became local attractions. "Due to its ["Deliverance"] popularity, three outdoor adventure companies were founded in 1972, and all three – Southeastern Expeditions, Nantahala Outdoor Center, and Wildwater – are still operating 50 years later," said Pete Cleaveland, a New York native who has called Rabun County home since 25 years ago.
One of the top-selling points for Rabun County, which makes it different from the rest, is the fact that it is 75% national forest. It is the only county in the state with three state parks – Black Rock Mountain State Park, Tallulah Falls State Park, and Moccasin Creek State Park. The beautiful historic Downtown streets, the welcoming smiles, and the breathtaking outdoor spaces make Rabun County an attractive place for tourists and film productions, which have continued to increase over the years.
"It was a slow night, and all of the sudden I looked out the kitchen window into the dining room and saw Robert DeNiro standing at the hostess station," said Rosalva Martinez, who was then cooking at a former local restaurant Rumorz Haz It. "It was him. I knew it was him. He stopped by to make his own dinner reservations. You don't expect to see that happen in this small town."
Robert DeNiro was in town shooting "Killing Season" with co-star John Travolta and a full production crew.
Rabun County has seen other A-list celebrities, such as Jennifer Aniston and Paul Rudd who made the Northeast Georgia mountains home for a few weeks while shooting "Wanderlust" in a nearby town.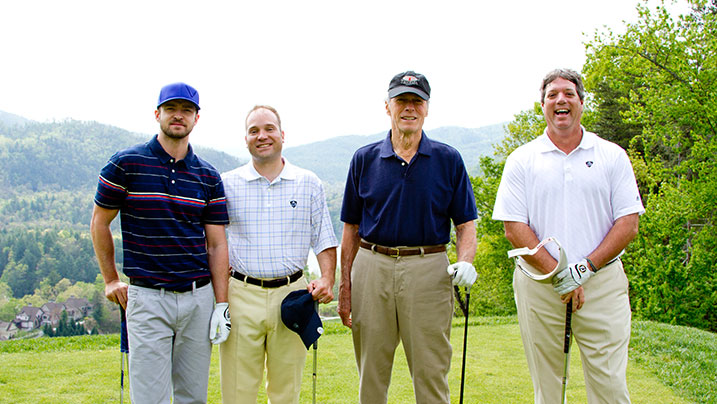 "Hillbilly," "Manifesto," "Lawless," "Trouble With the Curve," and "Christmas on the Range" are some of the productions where the streets of Downtown Clayton or the rivers and mountains of Rabun County can be spotted.
"Standing Up" made the beautiful small town its full set, becoming the first film to shoot completely in town.
Productions like this have an incredible economic impact on Rabun County. "When shooting outside a certain circumference out of Atlanta, production has to house their team there," explained Pam Thompson, owner of Dillard House Stables and Camera Ready liaison for Rabun County. "So, when they did 'Standing Up' here (Rabun County), the direct spending into the town was tremendous."
According to records taken by Thompson, four movies shot in Rabun County immediately after the Camera Ready program went into place had a total economic impact of $3.4 million on the county.
"It is exciting for our small town to watch the film and see our beautiful area," said Rabun County resident Sonya Shook. "It also brings business to our area."
As Thompson explains, when film productions come to town, they spend money locally on things such as rentals, hotel rooms, services, doctors, groceries, gravel companies, car repairs, office space, camps, extras, and so much more. They are buying things they need for the production, and they are consuming at local restaurants and stores while in town.
"It's very exciting to have films shot in our town," says Rabun Martin, owner of Lulu and Tully Mercantile in Downtown Clayton. A production crew had asked to paint a wall outside her business. She agreed with the condition that they left it better than they found it, since it was a project she had been meaning to tackle herself. "They did. They came back and left it just like [they] promised they would," Martin recalls, excited about the whole experience.
"Everyone needs coffee," says Ivy Million, General Manager at White Birch Provisions. "We definitely see an increase of customers when there is a production in town. We love it."
"Film productions are the ultimate tourist," says Thompson about the impact on the local economy. "They come during the off-season and spend money."