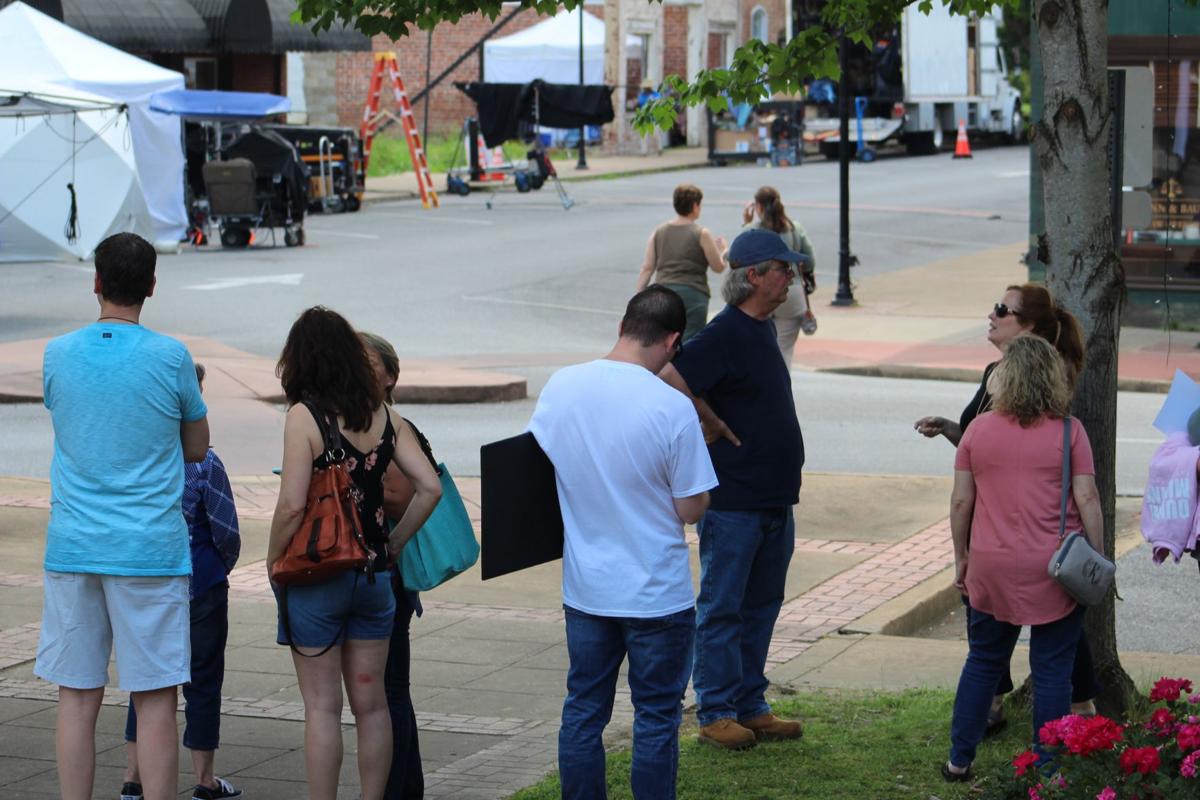 The crowds gather on a daily basis to wait and catch glimpses of stars like Jon Stewart and Steve Carell, who have taken the time out for selfies with all sorts of local residents. Just go search for a friend on Facebook. It is entirely possible one or both have stopped for a photo.
Film crews who have bounced around the corners of South Marble and West Church Streets in Rockmart last week continue their work through the rest of May, with traffic shut down from May 14 through the 16 this week, along with dates on May 18, 20, and May 31.
Intermittent traffic control, meaning traffic will be allowed under controlled circumstances and may be down to one lane, will occur on May 13, 15, 21- 24 and May 28 — 30.
Film crews have tried to keep the crowd wanting to watch the show take to the local stage, and officials are asking that those who want to come downtown to watch stay well out of the way during times when crews are utilizing downtown as their set.
Additionally, they ask those who can avoid downtown Rockmart do so for the time being, and leave parking around the square centered on the Rockmart History Museum open for parking.
Filming hasn't interfered with the Rockmart Farmer's Market either, and market hours will remain the same for the time being.
Crews began work in April in Polk County on private property and moved to downtown Rockmart last week. They had planned for a big event in Seaborn Jones Park on Friday, but weather pushed back those plans for a later date.
"Irresistible" is the creation of the former "Daily Show" host, and Stewart's second stint as a writer and director of a feature film. Joining him on set in Rockmart in lead roles are big names already spotted in the area including Carell, Rose Byrne and Chris Cooper, among others.
Read the original article, here.