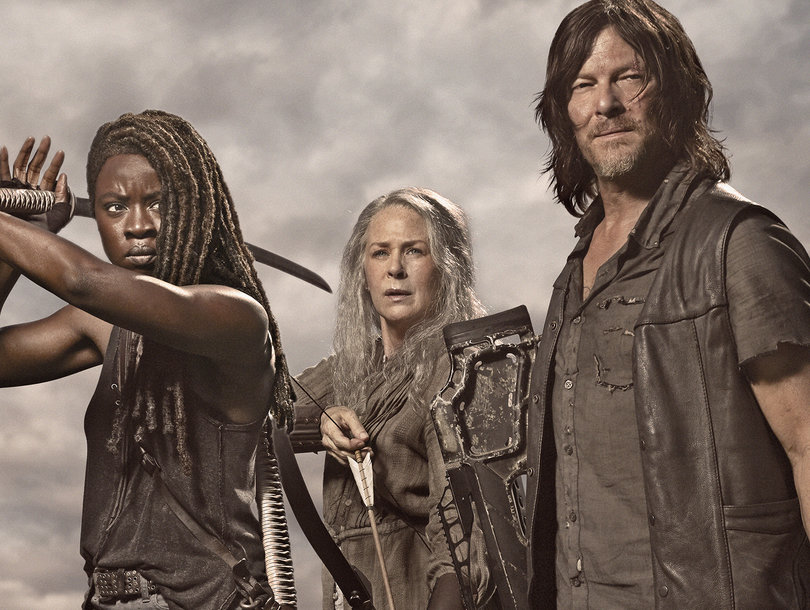 Report: Georgia judge rejects AMC's claim over 'Walking Dead' stuntman's death
By Oz Online | Published on October 15, 2019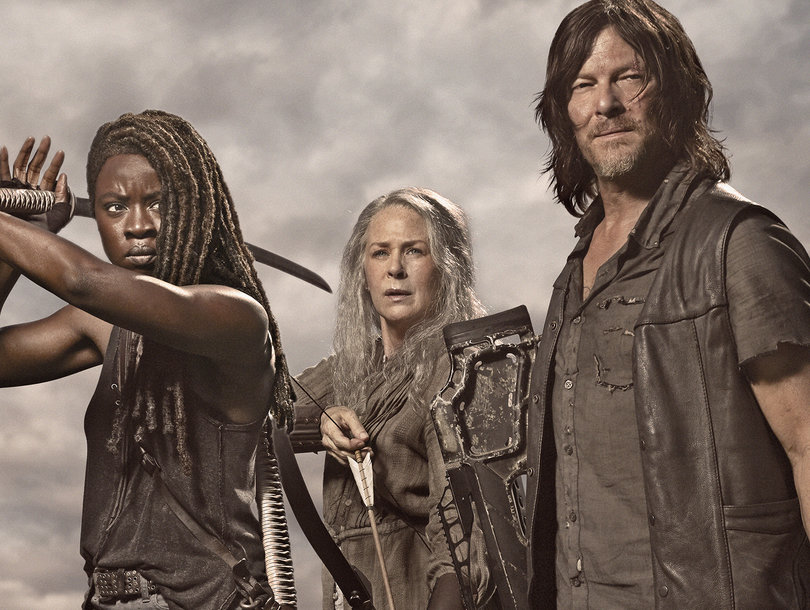 The lawsuit stemming from a death on the set of "The Walking Dead" moved closer to trial after a Georgia judge reportedly rejected AMC's claim that it can't be held responsible for the incident.
Variety reports that Gwinnett County Judge Emily Brantley rejected arguments from AMC Networks Inc. (Nasdaq: AMCX) pertaining to stuntman John Bernecker, who fell to his death in 2017 after allegedly flipping over a railing and falling 21 feet, just missing the pads meant to cushion his fall. Bernecker's family filed suit in January of 2018, alleging the network cut corners on safety precautions.
Variety reports that AMC motions filed in August argue the 33-year-old was in control of the stunt and had assumed the risks of the fall.
Brantley on Oct. 2 rejected AMC's argument, saying it was "patently obvious" that a jury needs to determine whether Bernecker had sufficient knowledge of the risks, Variety reports.
AMC also argued it can't be held liable because another company, Stalwart Films, handled production.
Brantley found the plaintiffs showed sufficient connection between AMC and the production to allow the matter to go before a jury, according to Variety. A trial is scheduled for state court in Gwinnett County on Dec. 9.
The U.S. Department of Labor's Occupational Safety and Health Administration (OSHA) in January of 2018 issued a "serious citation" to Stalwart Films for the company's failure to provide adequate protection from fall hazards. The film studio received the maximum allowable fine of $12,675.
In August of 2017, "The Walking Dead" put stakes in the ground in Senoia, the town it has unofficially called home since filming its second season there in 2011. The show played a big role in reviving the town, which 10 years ago had five businesses on Main Street and now has more than 50.
The show is in in the process of filming its 10th season, according to the Georgia Department of Economic Development. AMC earlier this month released a trailer (see above) for a spinoff of the "Walking Dead" universe that's set to be released in spring 2020.
The franchise's future in Georgia remains murky since AMC, like multiple other studios, has threatened to take their business elsewhere if the "Heartbeat" law, which prohibits abortions after a fetal heartbeat is detected, takes effect next year.
Read the original article in the Atlanta Business Journal, here.