Poe's Mystery Theatre Builds On Success
By Oz Online | Published on March 18, 2016
Georgia produced TV pilot Edgar Allan Poe's Mystery Theatre seeks funding for new episodes after a successful first run on Georgia Public Broadcasting and Virginia's WCVE TV. The historical drama series fuses the biography of America's first great mystery writer with his most bizarre tales. Poe returns to his childhood home in Richmond on a desperate quest to revive the crumbling theatre where his mother died. His bitterest rival and former friend, Rufus W. Griswold, launches a mission to destroy Poe's legacy.

Promotional art for Edgar Allan Poe's Mystery Theatre.
Northview High School Theatre program director Paul McClain stars as Edgar Allan Poe, with Keith Brooks (The Walking Dead) as Rufus Griswold, Carrie Anne Hunt (Sleepy Hollow) as Virginia Poe, and Geoff McKnight (I'll Fly Away) as John Allan. Atlanta filmmaker and founder of DoubleRaven Pictures, Jose Alejandro Acosta, wrote and directed the pilot episode, which made its broadcast premiere last Halloween, earning a 2015 Southeast Emmy nomination and a Telly Award.
The show's early recognition opens up an opportunity for national airing on PBS this fall. DoubleRaven Pictures seeks to secure an underwriter in order to film up to 12 additional episodes, produced in Georgia. "While the original pilot was funded on crowd-funding sites Kickstarter and IndieGoGo, we now seek a serious investor who wants to support a quality drama which teaches history and literature while it provides unforgettable entertainment to wide-ranging audiences," commented Acosta. "The underwriter's tax deductible contribution will give them an opportunity to build goodwill for their brand on a national broadcast with millions of potential viewers."
Georgia filming locations included the historic Carl House in Auburn for the show's opening sequence, as well as Rome's Berry College campus and Myrtle Hill Cemetery, Atlanta's Goat Farm Arts Center, and various Decatur locations.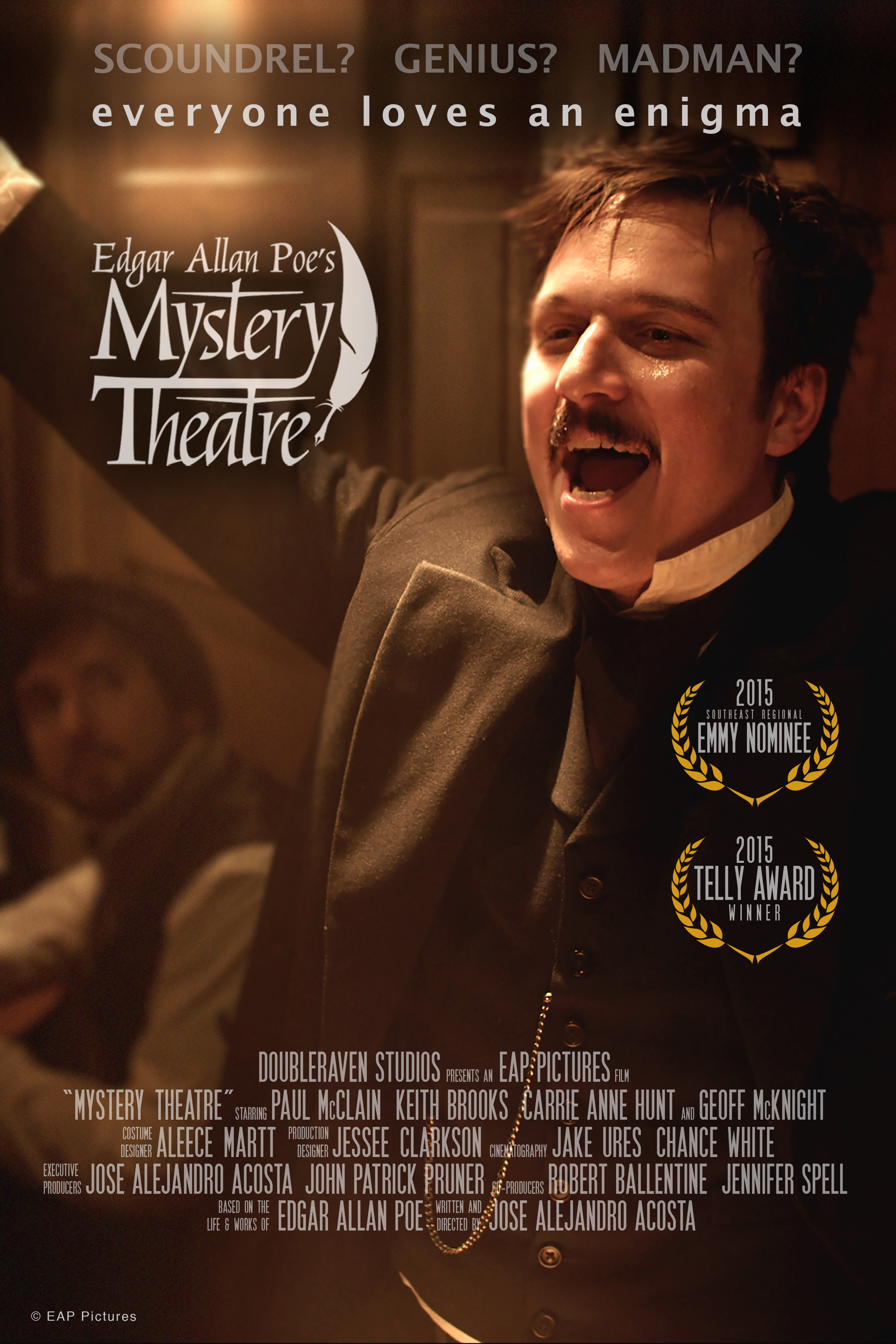 Featured on page 87 of the March/April 2016 Oz Magazine.