Oz Interview with T.I. on Nipsey Hussle and the ATLFF
By Oz Online | Published on April 4, 2019
Oz got to speak with T.I. about Nipsey Hussle and the impact of the ATLFF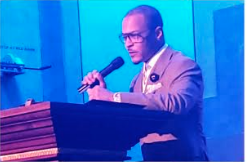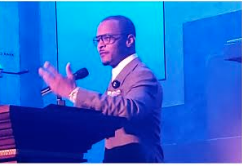 Last night at the Atlanta Film Festival Gala a handful of influential members of the entertainment community were honored. Among them were Tom Luse (Remember the Titans, The Walking Dead), Betsy Holland of Warner Media, Attorney General Christopher Carr, and entertainment guru and entrepreneur Clifford (T.I.) Harris. Harris has been a Grammy winning rapper for well over a decade, diving into many other facets of the entertainment industry and beyond. According to the Atlanta Film Society "his successful forays into music, film, fashion, books, scripted and unscripted television, technology, sports, lifestyle and real estate ventures have garnered him worldwide acclaim as a multi-platform catalyst behind some of the entertainment industry's most compelling endeavors." T.I. has been known to use his success to try and create resources for the African American community. He is an Atlanta native himself, having grown up in Center Hill near Bankhead highway. He founded "Buy Back the Block" in 2017 to help buy and refurbish buildings in his old neighborhood and beyond, having spent over $2 million dollars already. His visions and planned concept of building a better community are in line with the goals that Nipsey Hussle had for his community.
T.I. has been greatly affected by the recent death of Nipsey Hussle, a rapper and entrepreneur himself as well, who had dedicated himself to bettering the position of the African American community. At only 33 years old, Hussle was gunned down in front of his Los Angeles store on March 31st. T.I. believes there are some sinister motives behind the murder, and that jealousy of his status and desire to actually succeed and help others sparked the hatred in the killer. He has been quoted saying "I think people just hate not that you're doing something but the fact that they're doing nothing and you doing something reminds them too much that they're doing nothing." Being a pillar in the African American community where internal strength and philanthropy are sometimes the only sources of change is paramount to people like T.I. and Hussle, and it can put a target on them. Oz is extremely proud to be a Gold sponsor of the Atlanta Film Festival, which T.I. agrees provides a platform for those that may not otherwise have one.
T.I. took the time to speak to Oz at the Atlanta Film Festival Gala last night regarding his feelings about the reasons behind Hussles murder, and how events like the Atlanta Film Festival affect the community. Below is our exclusive interview.