Making Something Out of Nothing:
By Oz Online | Published on May 13, 2019
Remembering Guy Tuttle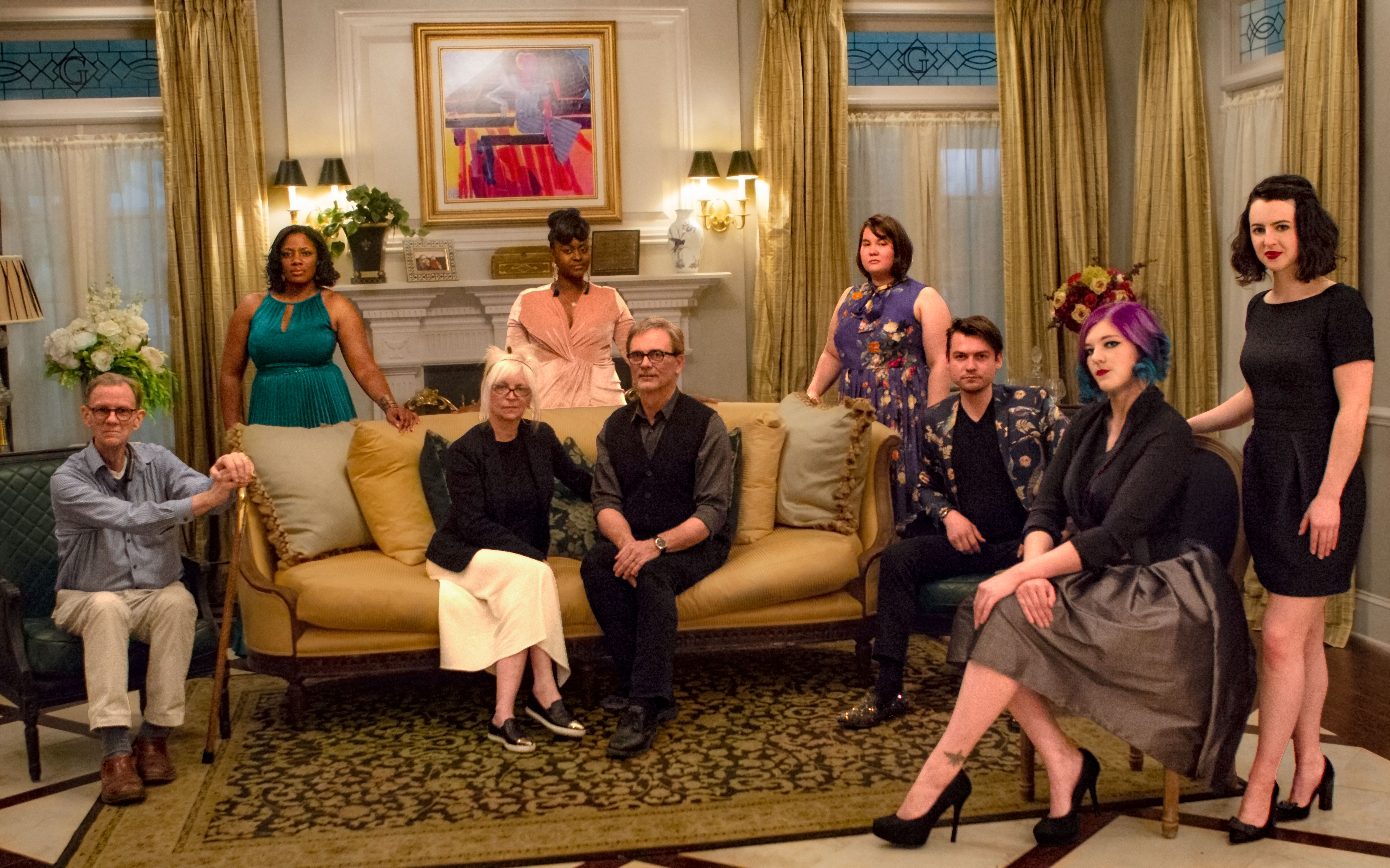 Atlanta says goodbye to a prolific talent in the Georgia industry, Guy Tuttle. As a scenic and set designer, art director, and producer, Guy Tuttle was known as a 'master of many.' John Hansen, the production designer on the television show Greenleaf, hired Guy to be the shows, art director. "When I say Guy was the very best art director I ever worked with… I say it as I humbly worked with art directors who have supervised some of the biggest movies' franchises in Hollywood history… Batman, Spider-man, X-Men, Transformers… but Guy was truly the best because of he's done more various jobs, needing more wide-ranging resources, needing more varied knowledge than anyone I've ever meet." Says Hansen confidently.
Bruce Harlan partnered with Guy on countless projects over four decades in Atlanta. They operated Center Stage and Clifton Studios together. Their art direction for the Southeast Emmy Awards and the Trumpet Awards shows, together they created visually-rich miracles for events on tight budgets and was often awed and recognized.
"The story of Guy Tuttle's career is really the story of how our business in Atlanta has changed and grown up," says Bruce Harlan. Harlan remembers that Guy worked in theatre, then on corporate projects, the features and television series. Harlan and Guy wrapped a Habitat for Humanity project on the morning of Guy's death. Although Harlan knew Guy was sick, "it's still hard to process that he's gone. I'll continue the work we did together. We'll continue," Harlan admits, "But I still have the urge to just pick up the phone and call Guy – and maybe I always will."
Bud Wendling, who produced and directed most of the special events for Turner from the mid-'80s until the late '90s, remembers how everyone would marvel at Guy Tuttle's sets. "On the Trumpet Awards, we had everyone from Rosa Parks to BB King to Tiger Woods as guests. No matter what the demands, everything was always solution-oriented with Guy he had this tremendous talent and could really make something out of nothing." Wendling said.
Few people knew that Guy was a licensed engineer, with economics and engineering degrees from Brown University. "Guy was probably the smartest guy in any room, but he didn't feel the need to prove it," remembers gaffer Marivee Cade, "beyond that, he was just a really generous person, always willing to give his time and talents."
When Hansen interviewed Guy for the art director position, he liked him immediately. Hansen asked Guy about the time gap in his resume, Guy explained that he had throat cancer and he'd taken time to make some "bucket list" trips, but he missed working. Guy was honest about his health, and Hansen had no hesitation hiring him anyway.
Hansen explains, "For those who do not know, an art directors' job is to assist the production designer vision for the film or television show. The art director is responsible for the budgeting, schedule of work, oversees the draftsman, graphic designer and all construction which includes carpenters, painters, plasterers, wielders of anything seen in front of the camera. Most importantly an art director must be able to troubleshoot problems. To find practical solutions to creative problems while simultaneously staying within budget, Guy excelled at this."
Wendling recalls "We worked for Xernona Clayton on the Trumpet Awards. I remember one time when an enthusiastic but inexperienced volunteer suggested costly ideas. We had to say we couldn't do those ideas. Ms. Clayton laughed and called us the 'the No Brothers,' but we turned that around and started calling ourselves the 'Know Brothers.' Because between the three of us, we really could pull off almost anything."
Almost mimicking Wendling, Hansen states "Guy never saw a problem he didn't want to solve; he loved problems! And not only solving problems within the art department but if a problem arose with locations, set decorating, the grips, electricians or camera, Guy Tuttle always ran to help and always had a solution."
"My job title is 'production designer' on the TV show Greenleaf.
But in life, my title was 'Guy Tuttle's Friend.'"
In his Facebook tribute to Guy, director David Sinrich recalls how he and Guy, "worked on feature films, television shows, events, music shows, together, traveled to India, he supported my band efforts, gave me years of free office space, helped me pilot several show ideas, divined many hair-brained schemes together. I will really miss randomly calling him and having him answer with a distracted 'Yeah?' as I could discern that he was already having several other conversations in person, on walkies, on other lines, yelling up to people in buckets, under numerous deadlines, but insisting I continue telling him what I needed and having the conversation until he was sure he'd figured out how to help me with whatever it was. He was 'That Guy.'"
"It 's impossible to know how many people Guy mentored over the years. He never seemed too busy or too tired to help someone." Harlan says "Guy continued working long after other people would've given up. He didn't want people to think of him as sick. He worked through chemo and radiation. He genuinely loved what he did."
Hansen remembers Guy loved talking about Atlanta landmarks as they drove, "He used to point out how he never lived more than a couple of miles from the house he grew up in." Hansen states "Guy could have worked and succeeded anywhere, New York, Los Angeles and made more money but he loved Georgia. I love Guy Tuttle. He is the best art director and the smartest person I've ever met. Guy was incredible. The amount of talent he had and the abilities he had. Honestly, he might have been wealthier and more successful if he'd worked elsewhere because he cobbled together a career here before there was a career to be had in Georgia. But he loved Georgia."
Hansen confesses that Guy talked about how he wanted to die on the job. "He always wanted to be valuable – and he was valuable." When asked about his official credit on Greenleaf, Hansen answered, "My job title is 'production designer' on the TV show Greenleaf. But in life, my title was 'Guy Tuttle's Friend.'"