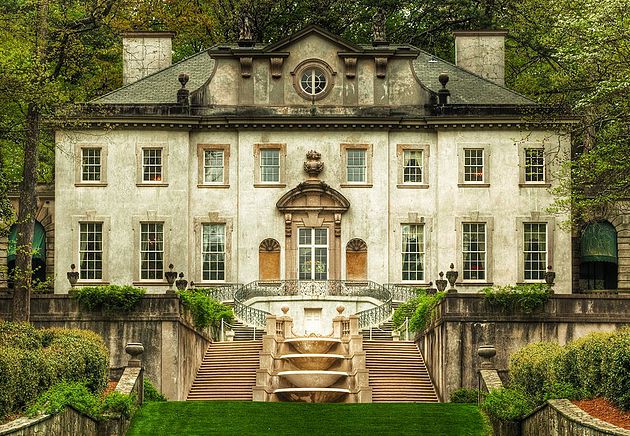 Love It and List It: A Way to Get Involved in the Industry
By Oz Online | Published on December 30, 2015
Now that there are film and television productions filming all over Georgia from the city to the coast, it is your turn to gain some of the glamor.
Even if you never had any acting classes or on set experience there is a way for you to get noticed with just a few photos.
According to Project Casting and the Georgia Film Commission, you can put your home or property online for producers to see. This could be an opportunity to see your home on the silver screen or on your living room television.
The application process is purely online and made simple. Photos are submitted online to the Georgia Film Commission, and then staff members review potential listings.
Here is a list of the guidelines when submitting your home or property:
You must submit MULTIPLE photos of your home or property. Locations without multiple photos will be rejected. Your listing cannot be edited once submitted, so make sure it is 100% the way you like!

People want to see the ins and outs of your property. Make sure to include both interior and exterior shots. If for some reason you are unable to take interior or exterior shots of the property, include that information in the listing as "USAGE RESTRICTION."

Don't list your neighbor's house. If you list it, you have to own it or have the right to grant filming permission.

These photo submissions are for potential filming locations. However, if you would like your property to be listed as a potential lodging property you may do so in the Reel-Crew Production Directory.

It is important to show your house looking its best. Please refrain from sending in any photos with snow, fog, or rain. Think of it as your house's headshot- only the best will land the job.

The photos submitted need to be of your house or property, not you, your children, your pets, etc. House or property photos only.

Only photos need to be submitted. No video clips, renderings or brochures are necessary.

If there are any kind of upcoming makeovers or remodels in the near future, wait to submit photos until the property is finalized.

Submit large photos with as much detail as possible.

All photos must be rotated correctly.

Potential locations must have photos attached. Potential locations will not be considered if there are no pictures.
Suggested sizing guidelines:
144 – 150 dpi

File size needs to be between 200KB – 1MB

JPEG compression = 7 good quality

1280 x 1024 resolution

Physical size: 8.5" x 11"
Listing your home or property is a way to get involved in the thriving industry without having to quit your day job.