Location, Location, Location!
By Oz Online | Published on May 13, 2019
The Location Managers Guild International (LMGI) celebrated its growth in Atlanta with a series of Location Pro Workshops.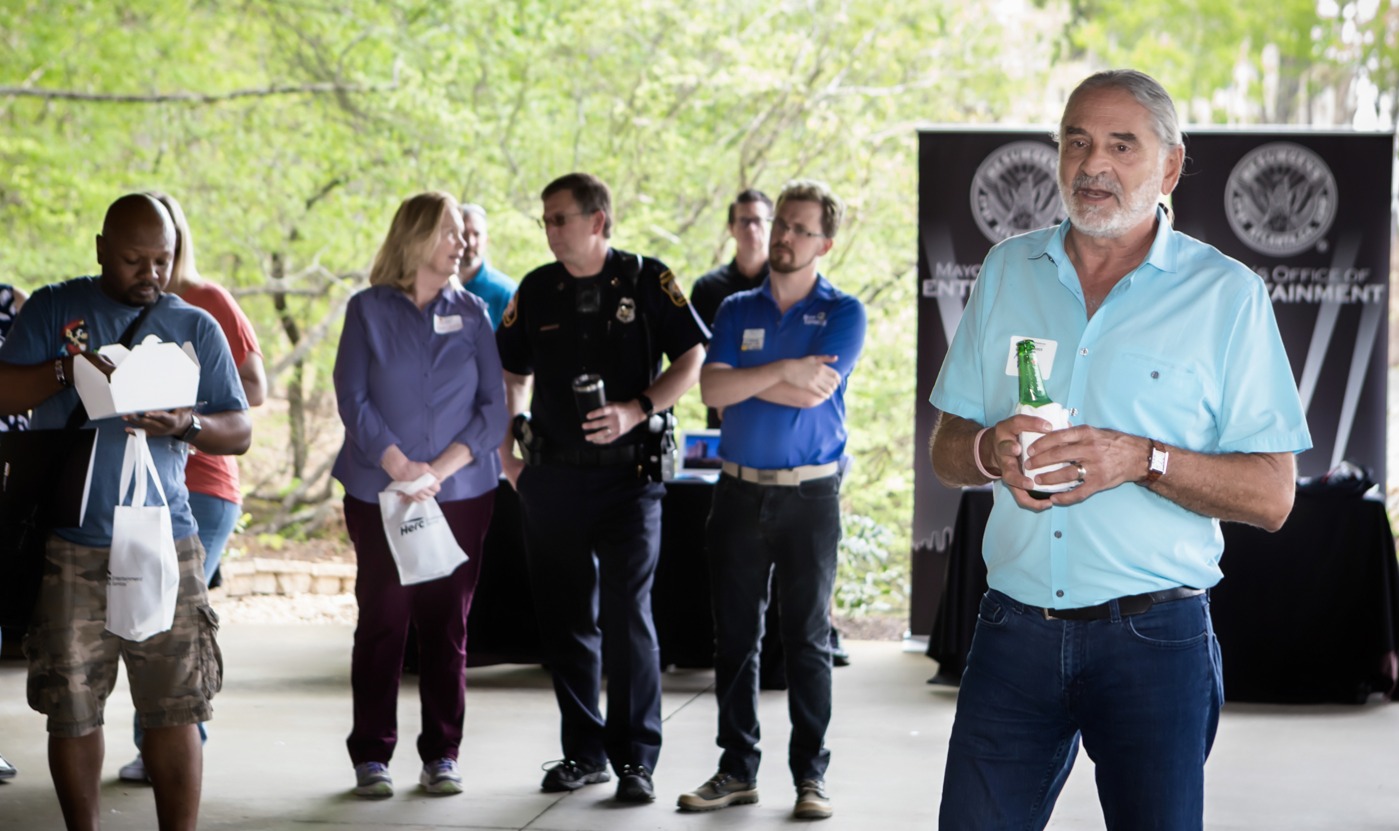 The events were geared toward educating and connecting location professionals among the Georgia filming community.
"Georgia's film industry is on fire," says Mike Fantasia, renowned supervising location manager and president of the LMGI. "In March alone, 38 movies and TV productions were filming throughout the state creating a huge demand for skilled location professionals. This event is the first of what will hopefully be many more bringing location professionals together to enhance skills and discuss local issues."
The free event offered educational seminars taught by experienced, local location professionals. According to LMGI board member and event organizer Mac Gordon, "The Location Pro Workshop event provided a fantastic way for the guests to learn tricks of the trade and to network for those new to the craft of scouting for locations."
Workshops included Scouting with Style for Assistant and Key Assistant Location Managers that was taught by location scouts Lenzi Sealy (Brightburn, MacGyver, Amazing Stories) and Michael Woodruff (Edge of Fear, Doom Patrol, Brightburn) and was moderated by location manager, Ryan Schaetzle (Uncle Drew, American Made, Halt and Catch Fire). Don't Panic: Life, The Universe, and Everything was geared toward the nitty-gritty of the job. How to use vital skills and expert advice on how to do your job well and not go crazy was conducted by Samantha Idelson (Night School, MacGyver, Dirty Grandpa), Kyle Carey (Stranger Things, Ant-Man and The Wasp, A Walk in the Woods), Mela Rayne (Zombieland 2, The Boy Who Knew Too Much) with location manager, Matt Chamberlin (Zombieland 2, Love is Blind, Sully) moderating. LMGI member John Latenser (Front Runner, Nebraska, Step Sisters) and Andrea Keener (MacGyver, Cold Case) moderated Location Managers of the Round Table that directly addressed issues about filming specifically in the Atlanta region.
LMGI president, Fantasia, flew in from LA to welcome members and nonmembers interested in joining the Guild. "The LMGI is thrilled that our Atlanta membership is growing, and we are excited to continue to invest in the advancement of the craft as a whole," said Fantasia.
Numerous Georgia industry vendors such as Classic Tents, Royal Restrooms, Harris Diversified, LLC, Reel Security, South Scout Locations, HERC Entertainment Rentals, Nu Ground Stages and Peachcraft Craft Services attended and networked. Both city and county government film industry representatives from the Georgia Film Office, DeKalb Entertainment Commission, Macon Film Commission and Clayton County Economic Development and Film Office attended and participated as well.
According to Gordon, "The sheer number of people that attended our event reflected the astonishing growth of production in Georgia. All the vendors and sponsors that participated have Georgia-based employees and have invested in this region, and it's all built on the statewide tax incentives. The LMGI is proud to begin offering local training for those in our craft and more educational events are on the horizon."