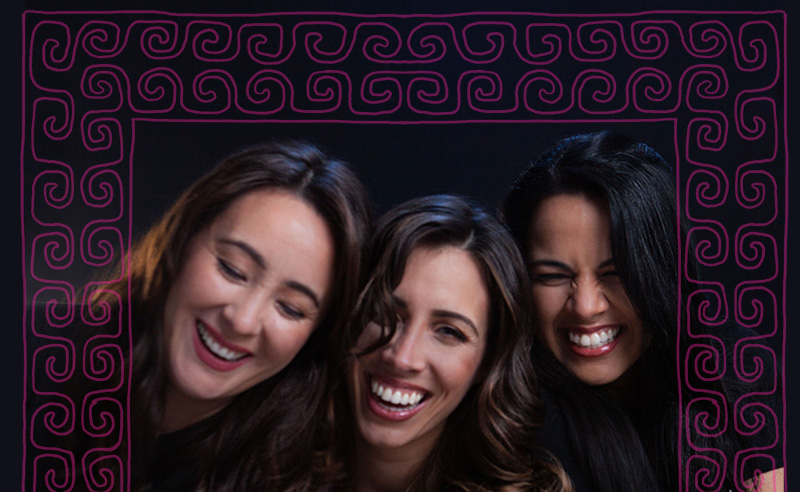 Latinos – Interrupting the Narrative in Film
By Oz Online | Published on February 2, 2022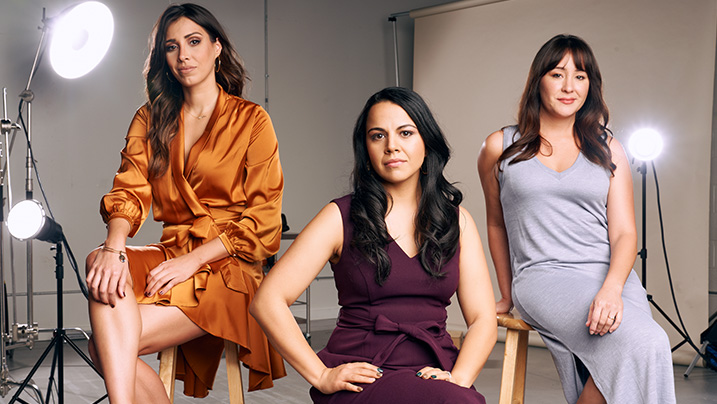 Latinos in the film industry are not just now joining the party. They have been busy putting in the work all these years earning their seat at the table. Now, they are ready to shatter glass ceilings – even in Georgia. "We have been part of the conversation for a long time. But now… we are interrupting," says actor Denise Santos, who in the last few years, together with her accomplices, has mobilized to create a home for an underrepresented segment in the industry in Georgia – Latinos. As the industry bloomed with the 2008 tax incentive in Georgia for productions and post-productions brought to the state, certain opportunities opened up for Latinos, and some wheels started promisingly turning, "but we are not there yet," says Santos, echoing Latino actors and actresses in Atlanta.
In 2020, Sofia Vergara ranked as the highest-paid actress in the world, earning $43 million from her role in Emmy-winning "Modern Family," NBC's "America's Got Talent," endorsements, and licensing deals. The worldwide success of the Colombian actress, known for her very heavy Spanish accent when speaking English, sent a message of hope and pride for other Latinas in the industry.
In the same year, Hamilton's creator Lin-Manuel Miranda made his appearance on the list of highest-paid male actors. Proudly representing Latinos as a Puerto Rican, Miranda ranked 7th on the list, earning $47.7 million – still more than Vergara despite her higher rank on the women's list.
As promising as it is to see certain Hispanic actors gain national attention, Latinos in the industry are still being marginalized. Hispanics are the fastest-growing segment of the population of the United States, and continue to have the largest per-capita movie theatre attendance among all demographics in the country – making up 25% of all movie tickets sold. However, Latinos and Hispanics are still heavily underrepresented on screen and in the industry as a whole. Research done in 2021 by the USC Annenberg Inclusion Initiative studying 1,300 top-grossing films revealed that in the past 13 years, 43.4% of the most popular films did not feature a Hispanic/Latino character, and only 3.5% of the films had a lead or co-lead Hispanic/Latino character.
The struggle is nationwide, but Latin creatives in Georgia are not willing to just sit around and wait for the change to come. It's time to interrupt.
Building Community in Atlanta
After years of running into each other at auditions, events, and productions, actresses Santos, Viviana Chavez, and Gabriella Ortiz decided it was about time they started talking to each other. What started as a Facebook group of women who would gather to network over lunch, turned into Latinas in Media Atlanta (LIMA), an organization focused on advocating for more Latinos in the entertainment industry and creating a place of belonging for minority actors.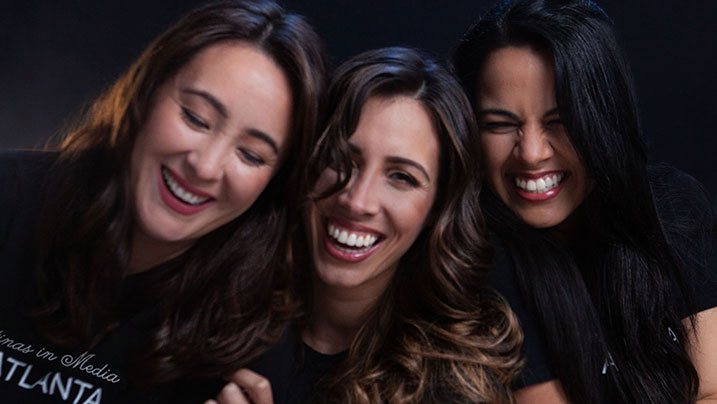 Denise Santos
Co-founder and co-producer of LIMA, Denise Santos is an Ecuadorian raised in Miami, Florida whose charm is perceived at the first interaction. Sitting in what looks like an auditioning set up, in front of a soft grey backdrop, with perfect lighting, Santos shares her story. "I have always loved benign on stage," says Santos. During her high school years, she fell in love with acting, but despite her mother's support of it as an extracurricular activity, it was not acceptable as a career choice. Instead, she pursued a career in Child Psychology.
It was years later when Santos started participating in plays that she realized that acting was her real passion. "I knew I wanted to keep doing it!", says Santos with a spark in her eyes. When Santos moved to Georgia in 2009, her husband and daughter strongly supported her return to the stage. "I started auditioning and taking classes, and realized that I could do it," she says. Bouncing from live theatre, to the front of cameras for film and television, and to sound rooms for voiceovers, the market and the industry were looking promising. However, something was missing. Santos craved a community of Latinas who were on a similar journey. "There were so many actors I would run into in the audition rooms and admired from afar, but we never really connected," says Santos.
Inspired by powerful Latinas in Hollywood – such as America Ferrera, Eva Longoria, and Roselyn Sanchez who are using their platforms to uplift each other, tear down walls, and make a name for Latinos in the business – Santos started a group for women to network over lunch in Atlanta, "Latinas Who Lunch". A year later, with the help of two other tenacious women, that same Facebook Group would become a community for talented Latinas in Atlanta.
Gabriella Ortiz
Daughter of a professional dancer, Puerto Rican actress Gabriella Ortiz got involved in the arts at a very young age through dance, music, and theatre. "I always knew I wanted to be an actress," says Ortiz who despite having her mom involved in performing arts, she found herself struggling to get full support for an acting career. "My family didn't know anything about the industry. They told me I was going to have to figure it out on my own," she remembers.
After pursuing a career in Fashion Design in Italy, it wasn't long before Ortiz found her way back into acting. While completing an internship in Florida in 2009, Ortiz built on her acting education. Concurrently, it was nearly impossible to ignore the buzz about the big boom in the film industry in Georgia. "Everyone kept talking about how something big was coming, and how Atlanta was becoming the place to be for actors," says Ortiz. So, in 2016, after completing her studies, it only made sense for a decisive yearning actress to pack up her U-Haul and head over to the promised land. Not even fear could stop her.
Georgia brought professional opportunities for Ortiz, but it also brought challenges finding a community to feel a sense of belonging as a Latina. "It took a lot of research to find my community where I could bond with people over my culture," she says with a tight fist to her heart. "I felt alone." The desire to build the community she craved and couldn't find, led Ortiz to reach out to a fellow actress who she had been admiring from afar, Viviana Chavez. "We both auditioned for a role in "Dynasty" and when I found out another Latina had booked it, I knew I had to meet her," recalls Ortiz with excitement. "I felt a little bit like a stalker, but I wanted to connect because I felt alone as a Latina."
Stepping out of her comfort zone, once again, led the way for something bigger for Ortiz and the industry.
Viviana Chavez
From Uruguayan and Mexican parents, Viviana Chavez is an Atlanta native with the most welcoming smile. But don't let it trick you. She has portrayed some very angry and serious women on screen.
Like Santos and Ortiz, Chavez discovered her love for acting in high school. "I wasn't even supposed to get a role on that first play," Chavez remembers with a laugh. "The moment I stepped foot on stage on opening night, a switch flipped, and I became obsessed with theatre," says Chaves closing her eyes reliving the moment. However, Chavez dismissed acting as a career option. "My parents' dreams as immigrants were about education and they would have wanted me to have a more practical career with job security," says Chavez, who earned a full ride to the University of Georgia. Searching for a practical career, she once again found herself on a stage. Only this time, she decided to follow her heart and stick with it. "My family had no clue about this world," says Chavez referring to performing arts. "At the time, my father passed away and my mother just trusted that I knew what I was doing."
In 2010, Chavez got signed by a prominent talent agency in Atlanta after just cold-submitting. Even though she attributes it to being a scarce face of diversity back then, it has been proven that it was more than that. Chavez has been booking jobs consistently for the past 11 years, including roles on projects that began to materialize the potential of Georgia in the industry, such as "The Walking Dead," "Dynasty," "Homeland," and "The Resident."
At the beginning of her career, Chavez's ultimate goal was to become an Oscar-winning actor, but through the mentorship of Professor and actor George Contini, she realized that her desire for it had nothing to do with the actual award. "It had everything to do with being represented. It had everything to do with being seen as a Latina who succeeded at it," says Chavez. In the Academy's 93-year history, only four Latinos have won an Oscar in acting categories – only one Latina (Rita Moreno, 1961's "West Side Story"). "I wanted to get the job done," says Chavez passionately. Discovering her real desire, Chavez's meaning for success shifted. Her goal became fulfilling a position of power to influence the stories that are being told, "and to give people opportunities which they normally wouldn't get."
Connecting with Santos and Ortiz, Chavez found herself heard and seen in ways that she didn't know she was seeking as a minority actress. With that passion ignited within them, 2018 became a pivot point for each. Latinas in Media was born.
Latinas In Media Atlanta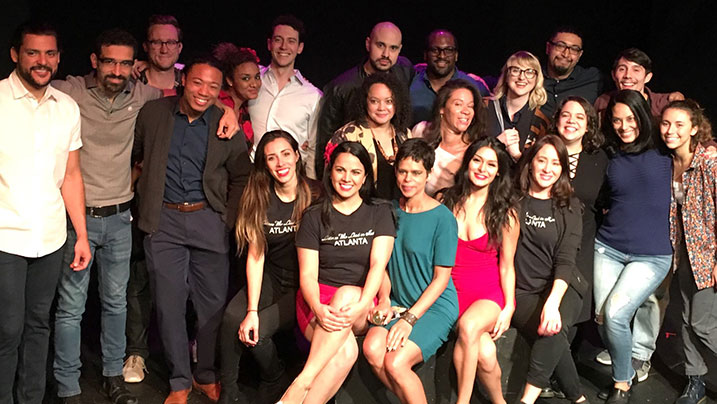 In the Summer of 2018, Santos, Ortiz, and Chavez had their first official meeting as LIMA. "We had a vision. An idea. A possibility. We almost doubted our idea. But thankfully we had each other." said Ortiz's social media post with a photo of the three Latinas proudly wearing black t-shirts with white cursive letters that read, "Latinas Who Lead in Media." What makes LIMA special, is not just the similarities in each other's upbringing and culture, but the beauty of their differences and diversity of personal experiences that bring value for one another.
Partnered with A.I.R Entertainment and many other creatives in Georgia, LIMA hosted its very first showcase during Hispanic Heritage Month at The Robert Mellow Studios. For the next two years, LIMA provided a platform for actors and creators to showcase their talents, tell their stories, and celebrate each other.
Through the uncertainties of 2020, LIMA didn't stop. The showcase went virtual offering original works, short films, readings, workshops, and a Latino pro-industry panel. Despite not being able to gather in person, Latinas in the