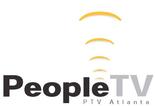 Help Support the Local Community: People TV Atlanta's 2nd Annual "Fund-a-Thon&quot
By Oz Online | Published on October 27, 2015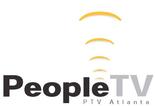 This year marks People TV Atlanta's 2nd Annual Live On-Air Fund-a-Thon on Georgia Gives Day. Georgia Gives Day is a full 24-hour day of online donations to support non-profit organizations throughout the state of Georgia.
People TV (Cable Channel 24 on Comcast) will air 10 straight hours from 12PM EST until 10PM EST on Thursday, November 12, 2015. The programming will feature live and prerecorded performances from local artist and celebrities, interviews with leaders of local non-profit organizations, and screenings of classic and modern television programs. There will also be prize giveaways throughout "People TV Fund-a-Thon." People TV hopes that this program will increase public funding for the community-funded program. The fund-a-thon will also stream live on the program's website.
Teddy Lewis, People TV Managing Director hopes that "With continued support from our individual, community and corporate partners and increased engagement from Atlanta area residents, we hope to continue building on the momentum from 2014 and look forward to reaching new heights in 2015."
In three years, Georgia Gives Day has raised more than $5.1 million from around 30,000 individual donors looking to support the local non-profit organizations in Georgia.
People TV has been the top provider of local issue-orientated educational television programming in Atlanta for almost 30 years.
How: Donate!
What: "People TV Fund-a-Thon.
When: Thursday, November 12, 2015 (12PM EST – 10PM EST)
Where: Comcast Cable Channel 24, or online at PeopleTV.org
Why: Raise money for local non-profits in Georgia
People TV, Inc. is a Georgia 501(c)3 Non-Profit that provides the City of Atlanta with a public access media technology center for local residents, non-profit organizations and other community organizations. This forum provides a gateway where people are allowed to share their opinions, programs, ideas, services, and various talents to over 100,000 households in the area.
This access center also provides citizens opportunities to participate in various television/video production workshops, along with access to production facilities and equipment to produce local programming for Comcast cable channel 24.