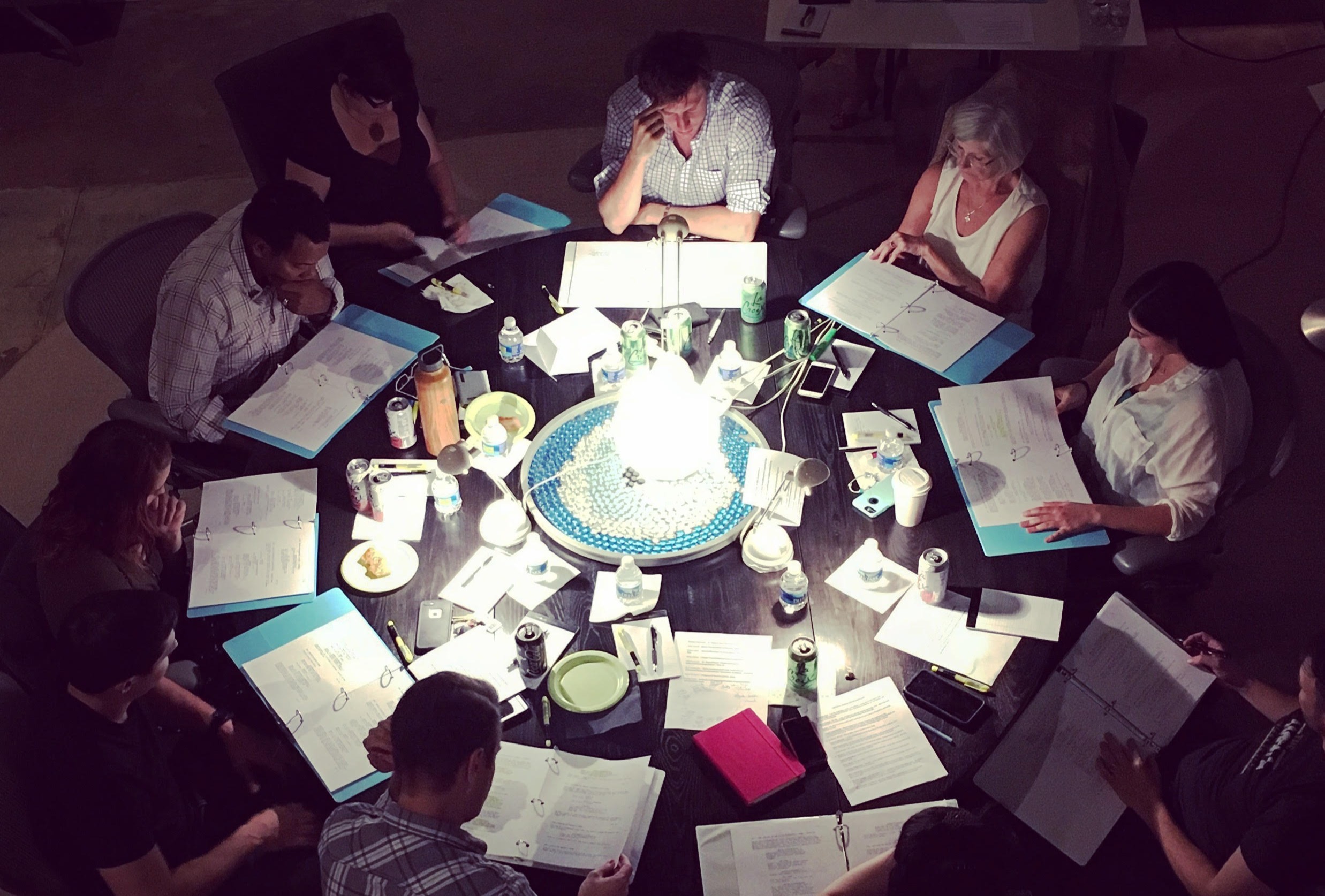 GREEN-lit at Picture It
By Oz Online | Published on May 13, 2019
It All Begins with an Idea. Yours!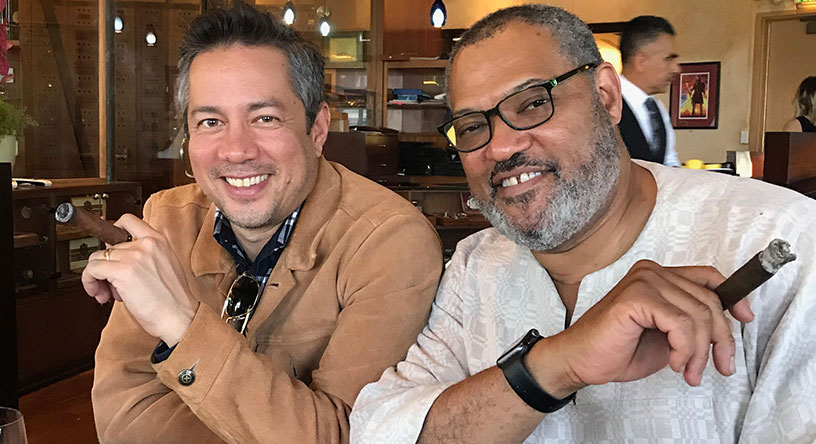 If you have a great idea, script, or intellectual property, or if you believe your own life story or someone else's life story would make a hit television show, Picture It Productions wants to hear about it!
Picture It is an Atlanta based development company, helmed by Lance Krall, Peter Siaggas, Tara Ochs and Peter Stathopoulos. Picture It brings unique voices and stories from the Southeast to Hollywood. As a full-service production company, they can produce the shows they develop.
With the experience and industry weight to bring its development slate to any network or new media outlet in the ever-expanding entertainment landscape, Picture It provides Georgia's deep pool of talented writers, actors, directors, and producers a home to develop their ideas for television. Their mission is to submit to TV networks; to pitch and ultimately sell those ideas to Hollywood.
How did Picture It Productions begin?
PETER SIAGGAS: We started our company in June 2016, and we were already going at 500 miles an hour getting to what we actually wanted to do – the creative. Then we're like "Oh, we need a name." We started brainstorming, and we decided on Picture This.
LANCE KRALL: We actually have a photograph of Peter thumbs-upping in front of our new sign and me – Picture This Productions. Then a cursory google search discovered a bunch of companies called Picture This. So, our first failure out the gate was the name of our company! We had cards made. We'd told everyone, and we'd invited them to our big townhall meeting. Our name had to be something close to Picture This – so Peter said, "How about Picture It?" When did you start working together?
PETER: We knew each other in college and then when Lance joined Whole World Theatre, they started shooting these funny "renegade" videos of the actors out on the streets interacting with innocent passers-by. He wanted to edit the clips to show at Whole World while they changed out the sets between acts, so I set him up with an editor.
LANCE: Peter was at Fini Post, and he helped me navigate that whole post production world, so we started with that. Then when Spike TV green-lit The Lance Krall Show, Peter came on and directed all the episodes with me here in Georgia. When I moved to L.A., he flew out and produced and directed all of our Free Radio episodes for VH1.
PETER: We've had this working relationship for a really long time – since 2000 really – and we've been talking about coming up with a development company or a production company forever. But aside from wanting to work together – we couldn't quite figure out what separates us from any other company that does what we do.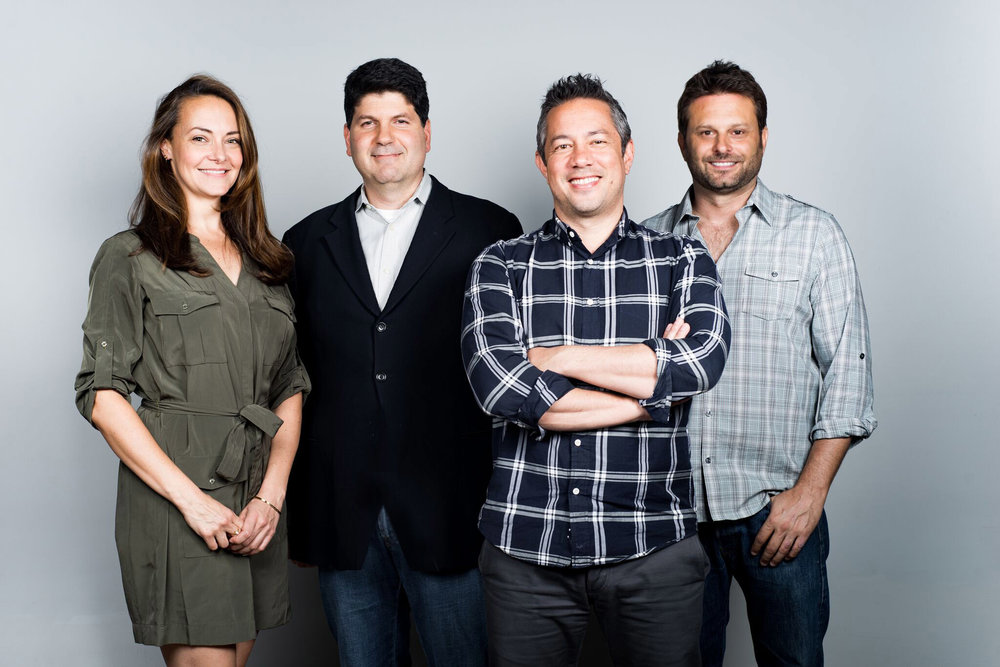 So, what made you decide to jump in and launch Picture It?
LANCE: All those years I was in L.A., I'd been coming out here to Georgia to see my parents, and when the tax incentives passed, the production side of things began to grow like crazy. My mom would say "See you need to come out here. There're so many opportunities." My response was "There's production, Mom, but I don't do the production. I do all the other stuff – the stuff before production – I'm the writer, I'm the creator. Those opportunities don't exist out here." Then Christmas of 2015, Peter introduced me to his entertainment lawyer friend, Peter Stathopoulos, and he was also interested in creating some kind of development company because development was really the missing ingredient in Georgia. First, it was like "Lance, you'll come up with the ideas for the shows, and we'll produce them." And that didn't seem like an excellent idea because I know I can't come up with that many ideas. Then we said what if we open up a company and open it up to the people in Georgia. There're no opportunities for that. You can't pitch an idea to anyone. You can't develop an idea with anyone – and all of a sudden, we're like there's a need – let's fill that need!
PETER: Our careers were going really well – mine in Atlanta and Lance's in L.A., and we knew now's the time to do this. So, we dipped our toe in the water a little bit and found out there's so much here – so many great ideas – and we jumped in full force. Peter Stathopoulos became our third partner and added what we needed as head of legal and business affairs. Next Tara Ochs came on board as our vice president of development. She put out a notice to the community that we were starting this company, and we were going to hear ideas from people in pitches and then develop ideas. We thought maybe 50 people would come and about 200 people showed up and it became more significant than we thought it would instantly.
LANCE: At first, I wasn't going to move out here. I was going to have my career in L.A. and come back and forth when we found a good idea or two. Then we had our first round of meetings – the sort of getting-to-know-you phase of things to see what Atlanta had to offer. So many people had so many great ideas, we knew this was going to be huge – this is such an untapped market. After that week, I knew that to do this right, I've got to move to Georgia and be here 24/7. I went back to L.A. and told my wife about our plans, and we packed up our stuff, and three weeks later we moved to Georgia. In that first round, more than 1000 ideas were submitted, and we started developing 80 projects. Picture It's user friendly online submission process makes it easy for everyone with an idea to pitch to share the details of their project: is it scripted or un-scripted, title and logline, key characters, submitter's personal connection to the story, potential story arcs, and beats, where you see the first season going. Plus, other materials – like scripts, plot outlines, story creators' bios, press coverage and the submission agreement that clearly spells out yours and Picture It's legal responsibilities to each other.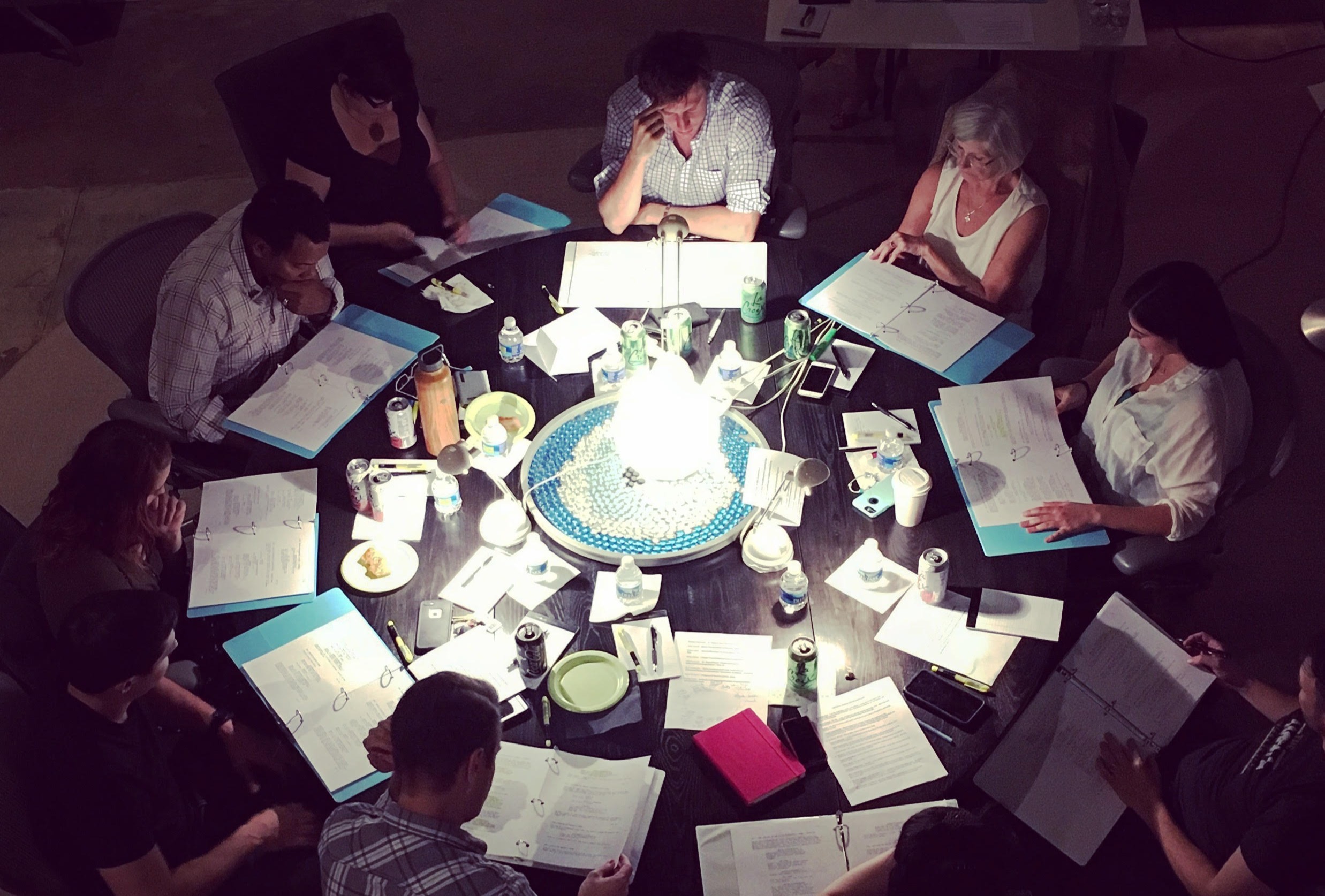 Once you decide to work with someone on their idea, what happens next?
LANCE: When we find an idea that we like, we enter into a shopping agreement. No money is exchanged, but it's an agreement that we're going to put forth the effort and energy to develop this idea, fly back and forth to L.A. and all that stuff. You have to give us a year of exclusive rights to shop this.
PETER: The only reason we do this is that if we develop a show for eight months and all the sudden someone says, "we don't want to do this – we're taking it back," we've invested a lot of time and money, and we don't want to them to pull the rug out from under us before we get the chance to sell their idea.
LANCE: If you have a great idea, but you have zero experience, zero credits, no one's going to hear your idea. But what we do, is the access point between you – with this great idea or this life-rights story – and the writers, the showrunners, the producers, the production companies that can actually make that happen. Our niche is to find these great ideas and to surround each concept with an experienced team that the network and the buyers are going to feel comfortable putting all this money into. When we develop an idea and shoot a sizzle or put a pitch deck together – none of that is for the buyer to see. That's all to attract talent around that idea. We find a great writer who is dying to find a new take on a new show. We provide these new stories with these new perspectives, and they're like "oh my god – this is the fresh take of the idea I've wanted to do my whole life & didn't know it." Then the writer – the showrunner – goes in there and pitches the show however they choose – they can verbally pitch it, they can show parts of the sizzle if they want to, whatever makes it easy for them to sell the show. When they do, we're attached as executive producers and whoever brought us the idea has a deal with the studio. If it's a liferights thing, they have an all life-rights agreement and an option, and they're hired as a consultant. Or if they came up with the idea, they wrote a really great spec script, they'll be hired on as writers on that show or as producers. That spec script may never see the light of day, but they'll have their first opportunity in a writer's room that you rarely get living in Atlanta, Georgia.
How is content from Georgia producers and writers perceived in L.A.?
PETER: When we first went out there with these ideas, people were like who the heck are you? Where did you come from? You've heard it a million times – you can't be good because you're from Georgia. Everything we produce has to be right on. We can't give anyone a reason to say "no." Now we get so many comments "This is so organized. This looks so great. We never get pitches like this."
LANCE: The perception of our company changed the second we sold our first project, a network show to Fox. All the sudden everyone went "Oh, these guys are for real." Then we partnered with Jerry Bruckheimer. We partnered with Doug Robinson. We sold all those shows. So now people are like "Oh, these guys mean business." We pitched five shows last year in the scripted space, and we sold every single one. That's crazy even for an L.A. development company — that track record's unheard of. Three of the shows are: Party Girls, Taco Tuesday and Dollar Toy Squad. Party Girls: Freeform Network and Platform One Media. Co-producers: Lawrence Fishburne's Cinema Gypsy Productions and Picture It Productions. A pilot is being written. Logline: A coming of- age story set during the 1970's Black Panther movement and based on the true-life story of Georgia resident, Ericka Suzanne, the daughter of the only female leader of the Black Panther Party, Elaine Brown. Taco Tuesday: Pop TV Network. Co-producers: Drew Barrymore's Flower Films and Picture It Productions. The pilot is being written. Logline: A mind bending, time looping, female-driven office comedy. Dollar Toy Squad: Pocket Watch Studio. Series is being written and produced in Georgia. Logline: A rag-tag team of off-brand heroes that fight the bad guys and defend plastic toys everywhere. Even though they are not the best or the newest, these budget superheroes have a ton of heart and never give up! What keeps you excited about finding great stories here in Georgia? PETER: Even though we weren't born in Georgia – we both moved here when we were in high school – we love it here. We're proud to be Georgians doing this. It's an untouched mine, and we're finding gold nuggets everywhere … and we think this community has terrific potential.
LANCE: There's just a really cool artistic community here, and that tends to bring other like-minded people. Before – you'd have to sneak in the back door, but you can't build a business on this. There's a by-the-book way to sell television shows, and we're following it. We're walking right through the front door. We have the membership card.
PETER: We've found a lot of success in finding real stories – what we're calling "living IP" i.e. living intellectual property. Basing a show on real people in real situations instead of just coming up with an entirely fictional show.
LANCE: What makes us unique is that what we're bringing into the door is something very fresh and unsullied by the system. It's outside of L. A. and New York. It's a representation of a part of the country that isn't represented enough on television. We just signed a two-year 'firstlook' deal with CBS Studios for scripted drama and comedy television. Our job now is to totally exceed their expectations and be invited back!