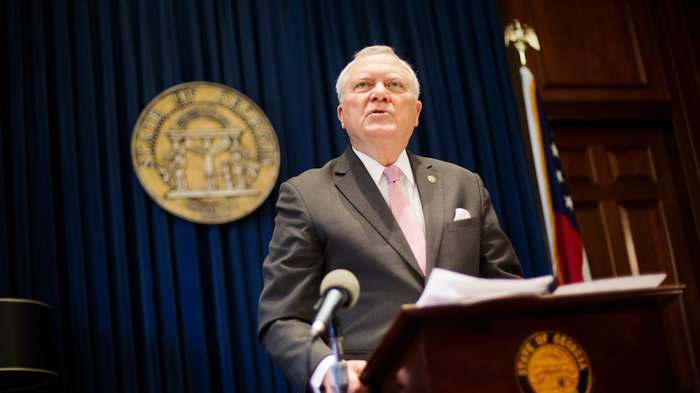 Governor Deal vetoes HB 757
By Oz Online | Published on March 28, 2016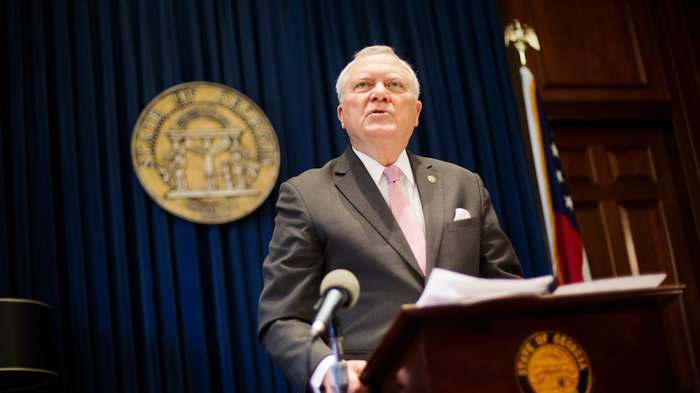 Governor Nathan Deal announced his veto of House Bill 757 this morning.
House Bill 757, more colloquially known as the Religious Freedom bill, was vocally opposed by many businesses and organization, in particular major hitters in the film industry. Disney, Viacom, Sony, Fox, Time Warner, AMC, and countless more banded together in opposition of the bill, pressing for Governor Deal to veto. Disney, along with Marvel Entertainment, had threatened to pull scheduled projects in the Marvel filming slate (along with future projects) from the state had the bill passed. AMC urged Deal to reject the bill as he had a previous incarnation of the bill; the threat of The Walking Dead departing Georgia loomed behind the urging. Amblin Partners joined the call hours before Deal announced his veto, adding to the growing objection.
The fallout of the bill had troubled many in regards to the film industry's potential flight from Georgia. State House Minority Leader Stacey Abrams had voiced great concern over the potential of the bill, stating that she was "absolutely certain" the bill would have "a devastating impact on our film industry." Christopher Escobar, executive director of the Atlanta Film Festival, had also expressed his dismay: "There is no local issue that more people are talking about, that more people are concerned with. To a lot of people, it's very embarrassing. Overall the film and TV industry wants an inclusive, fair, welcoming environment and workplace."
With an annual economic impact of roughly $6 billion generating from the Georgia film industry, the vetoing of a bill viewed as highly discriminatory by the industry and activists alike helps ensure the continued growth of the state's film and entertainment industry. For fiscal year 2015, Georgia hosted roughly 248 film and television productions, representing $1.7 billion in spending that benefitted the state. The potential departure of the industry from Georgia would have a rippling tidal wave effect on numerous other businesses, as film and television jobs bring major spending and business to their areas. Hyatt Regency Atlanta General Manager Peter McMahon estimated a loss of $1 million over the next 18 months had the bill gone through.
For perspective: the filming of Ant-Man alone employed 3,579 Georgians, spent more than $106 million in Georgia and utilized 22,413 hotel rooms during filming.
In response, State Senator Mike Crane (R-Newnan) has called for a special session in response to Deal's veto. Many filmmakers and industry representatives have stated that those who supported the bill did not realize the full extent of the legislation's potential economic consequences.