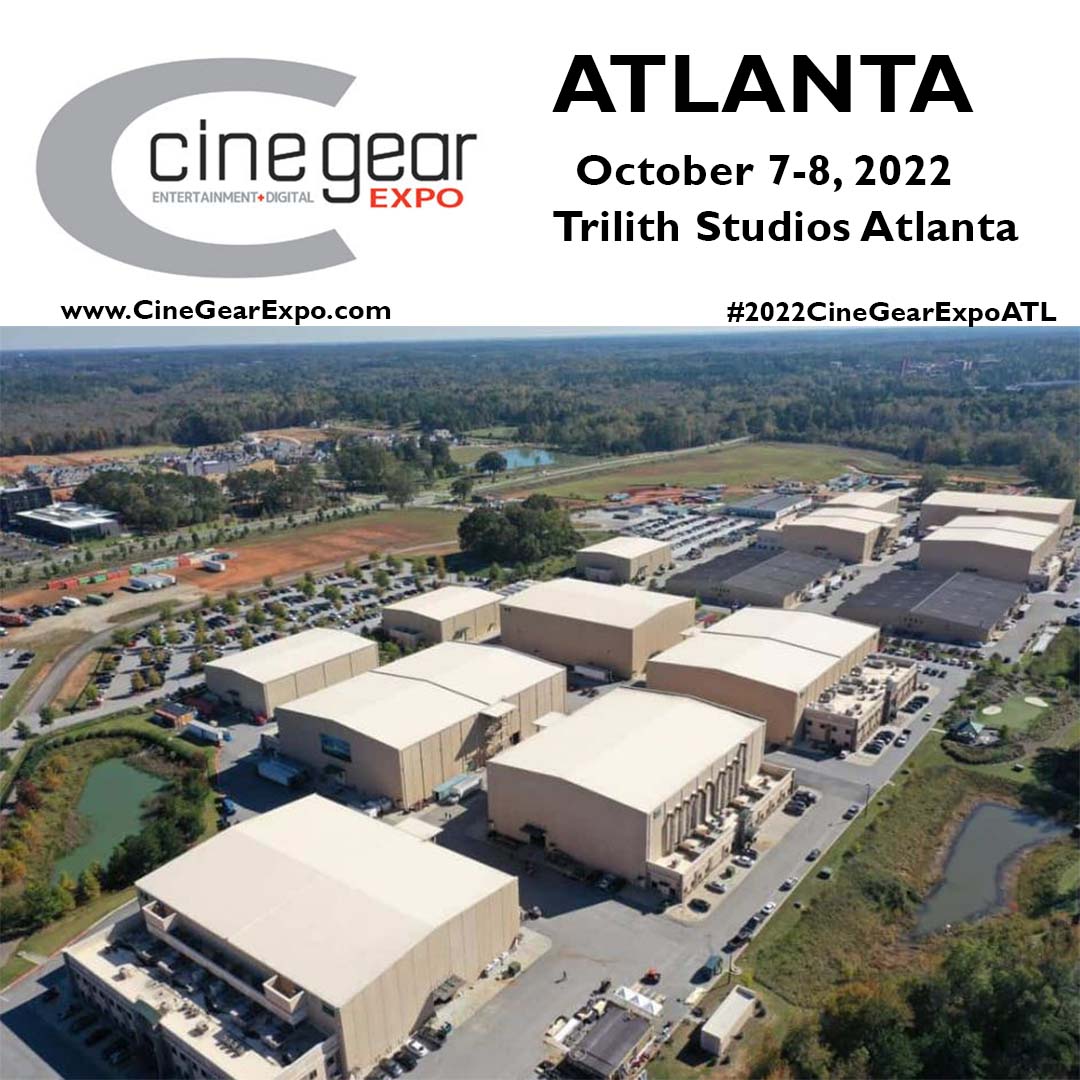 The 2022 Cine Gear Expo will return to Trilith Studios in Atlanta on October 7th-8th. At the event, film industry members will hear what leaders in film have to say at seminars, learn about new products and services, and get the chance to network with peers in the film world.
Distinguished members of the American Society of Cinematographers, the International Cinematographers Guild, the Society of Camera Operators, and more will direct the seminars and panel discussions.
On top of that, over 70 film equipment companies will display their products at the event, and featured exhibitors include Chapman/Leonard Studio Equipment Inc. and Hobolite.
Registration is free until Saturday, October 1st at midnight, so get your ticket to the expo before time runs out! Those who register online will also enter a raffle for a chance to win two licenses for DaVinci Resolve Studio.
To register, please visit atl-expo!