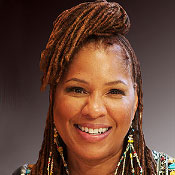 Film of 2018 BronzeLens Honoree Added to National Film Registry
By Oz Online | Published on December 20, 2018
2018 BronzeLens Award winner's film added to National Film Registry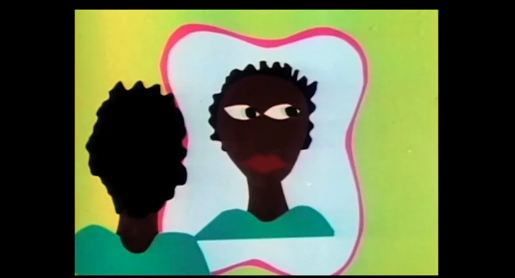 The 2018 Womens SuperStars Award honoree Ayoka Chenzira's 1984 short animated film Hair Piece: A Film for Nappy-Headed People has received quite the additional honor. Her film is now added to the National Film Registry, a great stride for all animators, especially with Chenzira being one of the first few African-American females in that industry niche. Chenzira was honored for her work in the industry and great talents at this years BronzeLens event, The BronzeLens Film Festival is held annually and aims at providing a platform for African-Americans in film and the next generation of filmmakers.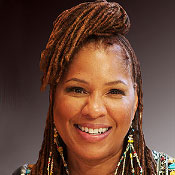 Chenzira now has her work alongside some of the biggest film giants in history. She has stated, "For my independently produced animated experimental film to be included in the National Film Registry is quite an honor. I never imagined that 'Hair Piece' would be considered to have cultural significance outside of its original intent, which was a conversation and a love letter to Black women (and some men) about identity, beauty and self-acceptance in the face of tremendous odds."
The film was added to the registry along with films that are household names across America such as Jurassic Park, The Shining, and Cinderella.
Alphabetical list of all films added to the National Film Registry in 2018:
1. Bad Day at Black Rock (1955)
2. Broadcast News (1987)
3. Brokeback Mountain (2005)
4. Cinderella (1950)
5. Days of Wine and Roses (1962)
6. Dixon-Wanamaker Expedition to Crow Agency
7. Eve's Bayou (1997)
8. The Girl Without a Soul (1917)
9. Hair Piece: A Film for Nappy-Headed People (1984)
10. Hearts and Minds (1974)
11. Hud (1963)
12. The Informer (1935)
13. Jurassic Park (1993)
14. The Lady From Shanghai (1947)
15. Leave Her to Heaven (1945)
16. Monterey Pop (1968)
17. My Fair Lady (1964)
18. The Navigator (1924)
19. On the Town (1949)
20. One-Eyed Jacks (1961)
21. Pickup on South Street (1953)
22. Rebecca (1940)
23. The Shining (1980)
24. Smoke Signals (1998)
25. Something Good – Negro Kiss (1898)