Chernin, Peele, Abrams, and more offer donations instead of boycotting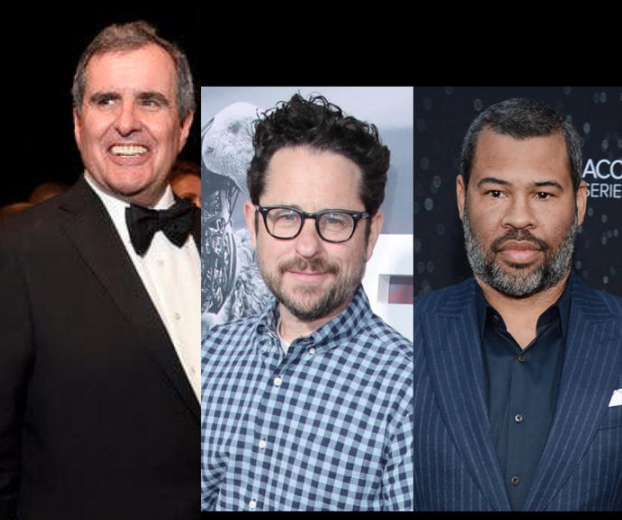 Since the announcement of HB 481, there have been a variety of responses from the local and national film industries regarding continuing projects in Georgia. While some professionals have chosen to boycott the state, some offer alternatives saying that boycotting the Georgia film industry can ultimately affect the local cast, crew and staff more negatively than politicians. Some major players in the industry have decided to respond instead with fundraisers and donations to fight the legislation.
Peter Chernin (Chernin Entertainment) has made a pledge to donate $15 million to battle the bill and others like it in America. His company has been filming multiple projects such as Fear Street in Georgia, and will not pull out of the state and instead show support through a donation campaign. Chernin stated "I am launching a campaign to contribute to the $15 million that is needed to fund the ACLU's legal efforts to battle the national anti-abortion movement with a deadline of July 1."

Jordan Peele and J.J. Abrams production companies Bad Robot and Monkeypaw are involved with filming Lovecraft Country for HBO, and will continue with their project locally. As a response to the bill, they will both donate 100 percent of their episode salaries for the show this season to the ACLU and Fair Fight Georgia. They wish to show their solidarity with women in Georgia without pulling their investments from the state, in an action many are commending.
Atlanta Hawks owner Tony Ressler spoke with CNBC this week saying that he is not surprised by the loud response from the entertainment industry. He mentioned on the show that his "view is that it's literally political malpractice to poke in the eye one of the largest industries that employs your population after spending 15 years attracting them in any way possible, led by tax incentives, so how could you say you are business friendly and yet go after what is in fact one of your largest employers? So I'd say it's really bad business — that's I guess a diplomatic way of avoiding the actual social issue and political issue — but it really is bad business if you think about it." Film industry giants like Chernin, Peele, and Abrams have urged people not to punish all of the hardworking Georgia film industry workers by pulling projects, but to respond politically through fighting against the bill.
Andrea Ferguson, a former Los Angeles and Louisiana resident who moved here recently with her fellow film industry involved husband has also sent a message to Hollywood asking them to remain in Georgia. She has committed fully to living and working in Georgia and has expressed that pulling out of Georgia affects the workers more than the politicians, who might not mind seeing more "liberal minded" residents leave. She addressed the community saying "Hollywood, simply boycotting Georgia and pulling out of the state is not only shortsighted in that it financially hurts the workers you're purporting to help—it also would directly help the politicians whose stances disturb you. What fight was ever won by turning your back entirely on the battalion that's most crucial to your success? So, please: Stay and support not just us, your workers, but also all the other Georgians and Americans who don't want to lose their rights."
Those who do not agree with HB 481 may find that they create the most good for the community by continuing to provide jobs to Georgia workers, fighting legislation with donations, and not pulling out the progressive people from the state who's vote may sway the future.