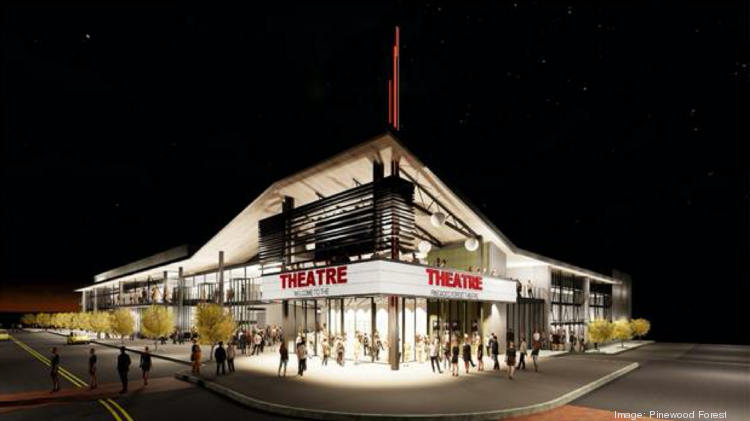 Fayetteville community breaks ground on 'luxury cinema' with rooftop screen
By Oz Online | Published on February 19, 2020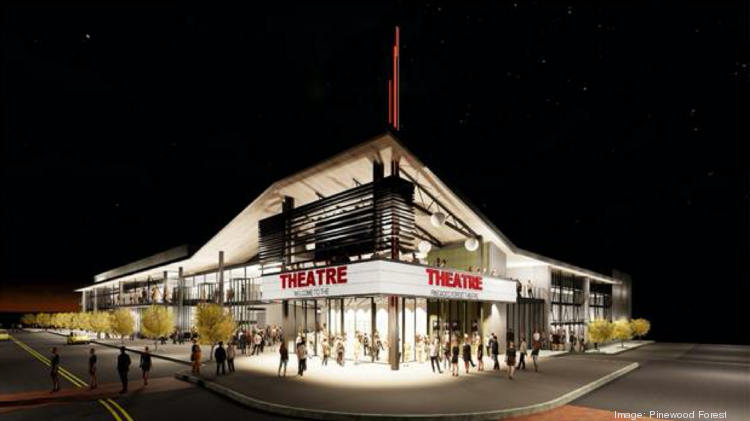 The opening of a unique venue for watching Atlanta-filmed movies has a new premier schedule — just a little later than expected.
Officials with Pinewood Forest, a 235-acre residential and mixed-use development adjacent to Pinewood Atlanta Studios, said
Tuesday it broke ground on a nine-screen luxury cinema projected to open in early 2021. Real estate firm Pace Lynch Corporation and Spotlight Theatres partnered to develop and operate the theater.
Pinewood Forest first announced plans to develop the cinema in December 2018, with the projected opening in 2020.
The facility, situated within the Fayetteville community's 25-acre town center, is expected to host premieres for movies, such as those filmed at Pinewood Atlanta Studios, as well as corporate functions and live broadcasts of sporting events. Seating capacity is approximately 850 people. The ninth screen (Screen 9) is to serve as the building's outdoor rooftop experience. Pinewood said it expects that screen to attract more than 300,000 visitors annually.
"We are excited to create a unique and innovative boutique theatre celebrating the artistry of film," said Rob Parker, president of Pinewood Forest, in a news release. "There is no place more fitting to observe Georgia's major contribution to the film industry than within arm's reach of North America's largest production facility, Pinewood Atlanta Studios."
The theatre will use digital 4k projection and include "VIP luxury seating that reclines with wide spacing for legroom will be positioned in front of state-of-the-art wall-to-wall screens," according to a news release. There will also be options for online advanced ticketing, reserved seating and an expanded concession menu.
Plans for the Pinewood Forest (formerly Pinewood Forrest) area include 270,000 square feet of commercial space, as well as the 60,000-square-foot Piedmont Wellness Center, which opened in November of 2019.
Read the original article, here.