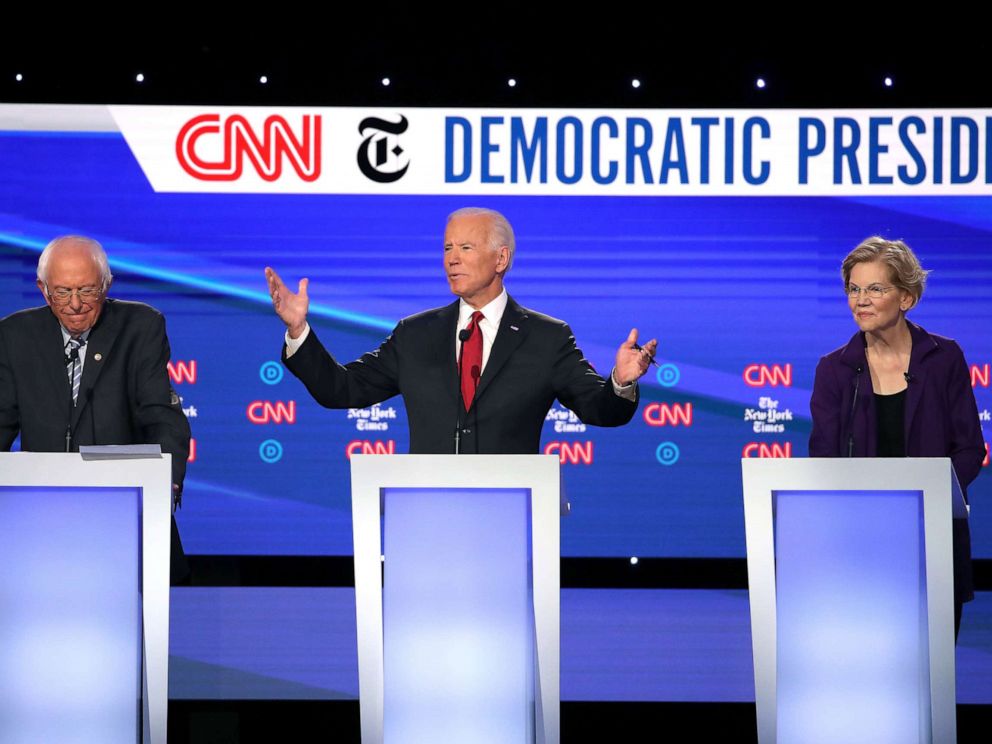 Everything you need to know about the Nov. 20 event at Tyler Perry Studios
By Oz Online | Published on November 16, 2019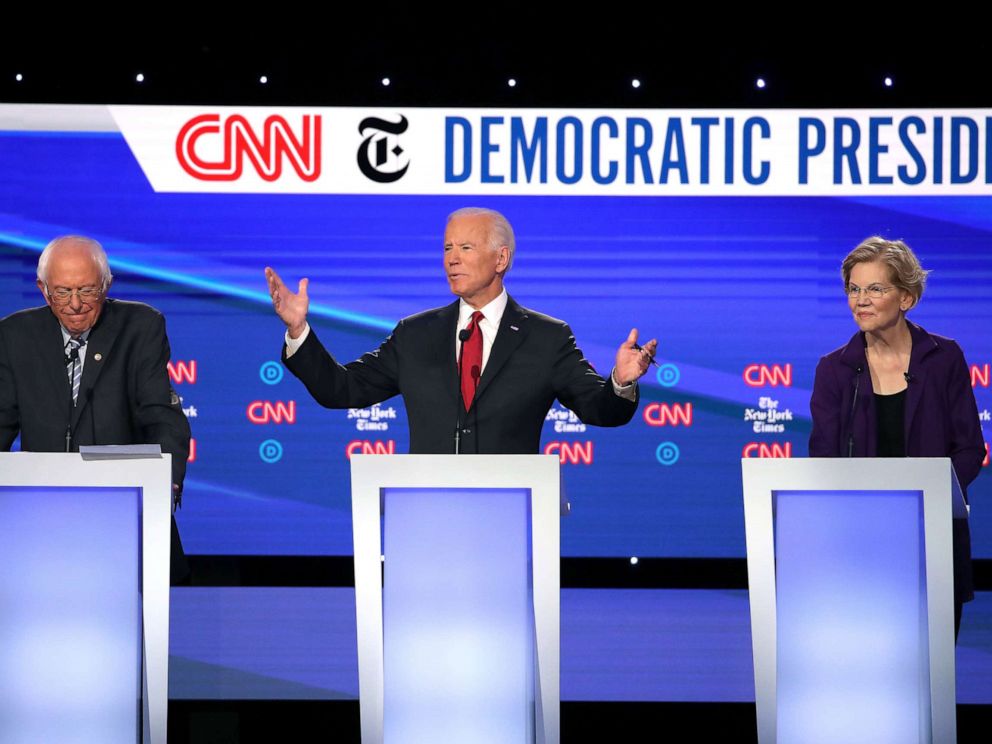 On Nov. 20, the nation's political eyes will be firmly fixed on Atlanta when the city hosts the fifth Democratic presidential debate.
Here's everything you need to know:
»When is it?
Wednesday, Nov. 20, 9 to 11 p.m. ET.
»Where is it?
On the Oprah Winfrey Sound Stage at Tyler Perry Studios, a 330-acre film and production company founded by Perry. The Atlanta-born entertainment mogul bought the site of the old Fort McPherson in 2015.
»Can I see it in person?
Lots of people have been asking that.
On Nov. 13, the Democratic National Committee finally released information on how to score a ticket. You have to complete an online form on DNC's website where you tell the committee you want to attend the debate. The form asks for your name, email, ZIP code and phone number.
This next part comes as no surprise. After you click "Submit," you're directed to a prompt to contribute to the DNC. But you don't have to donate to be considered for a ticket.
There is limited seating and "most requests will not be possible to accommodate," the website said.
The Democratic National Committee also has said it is inviting guests from local organizations, activist groups and unions to attend, and each campaign — again, reportedly — is being allocated an equal number of tickets.
»Is this a big deal for Atlanta?
Depends on who you talk to. Economically, despite the fact there's likely to be a big group of journalists in town, there's not going to be much of an impact. "It just doesn't affect that many local businesses," said Tom Smith, professor at the Goizueta Business School at Emory University. "But it does support the city from a reputation perspective, which is always good for business long term. It's also tremendous exposure for Tyler Perry's studios, so that will support the strong and growing film industry in Georgia. That's likely to have more long-term than short-term economic impact."
Atlanta Mayor Keisha Lance Bottoms is certainly excited about the national spotlight her city is about to enjoy.
Thank you for choosing Atlanta. The fact that this will be hosted on an old Confederate Army base, built by slaves, and now owned by an African-American man, speaks to all our country has been, all that it is, and all that it can be. @tylerperry https://t.co/tBqW1nfHxo
— Keisha Lance Bottoms (@KeishaBottoms) November 4, 2019
»How many candidates are in?
So far, 10. Former Vice President Joe Biden; U.S. Sen. Cory Booker; South Bend, Indiana, Mayor Pete Buttigieg; U.S. Rep. Tulsi Gabbard; U.S. Sen. Kamala Harris; U.S. Sen. Amy Klobuchar; U.S. Sen. Bernie Sanders; billionaire activist Tom Steyer; U.S. Sen. Elizabeth Warren; and entrepreneur Andrew Yang.
»PHOTOS: Who's who in Atlanta's Democratic presidential debate
»How many are out?
A bunch. According to NBC, former U.S. Housing Secretary Julián Castro appears to have reached the fundraising threshold but is short on the polling requirements. Six candidates haven't made either requirement: Colorado Sen. Michael Bennet; Montana Gov. Steve Bullock; former Maryland Rep. John Delaney; Miramar, Florida, Mayor Wayne Messam; former Pennsylvania Rep. Joe Sestak; and author/activist Marianne Williamson.
»How were they chosen?
Candidates had to meet fundraising and polling criteria laid out by the Democratic National Committee, which includes hitting at least 3% in four qualifying state or national polls or 5% in two qualifying state polls. The fundraising threshold requires candidates to have received contributions from 165,000 unique donors, including 600 unique donors in 20 states.
»Who are the media partners organizing the debate?
Two outlets: MSNBC and The Washington Post
»Who's in charge?
Four female moderators: Rachel Maddow, host of MSNBC's "The Rachel Maddow Show"; Andrea Mitchell, host of MSNBC's "Andrea Mitchell Reports" and NBC News' chief foreign affairs correspondent; Kristen Welker, NBC News' White House correspondent; and Ashley Parker, a White House reporter for The Washington Post.
»How many commercial breaks?
Three.
»How will it be broken up?
Into four segments. According to NBC, candidates will not be allowed opening statements. Each will have 75 seconds to answer a question. They will also be allowed 45 seconds for follow-ups or rebuttals, at the moderators' discretion. Candidates will also be allowed 75 seconds to make closing arguments.
»Any audience participation?
Nope. At least one question submitted by a voter will be asked, but no one from the audience will be allowed to raise their hand.
»How can I watch?
Several ways. It will be on TV live at 9 p.m. ET on MSNBC. It will also be streamed live on msnbc.com and washingtonpost.com. You can also stream it via NBC News' and The Washington Post's mobile apps, on both Android and iOS. And it can be found on SiriusXM channel 118 and TuneIn.
»How can I watch the debate and have fun with my candidate's peeps?
You need to check with your candidate's Georgia campaign offices to see if they're holding any watch parties. Meantime, there are several rallies being held on debate day, including:
Democratic Debate Pro-Life Democrat Rally, 5-8 p.m., Tyler Perry Studios, 315 Deshler St.

Georgia is a Battleground State Debate Watch Party, 7-11 p.m., Georgia Beer Garden, 420 Edgewood Ave.

Gwinnett County Democrat Presidential Debate Watch Party, 7 p.m., Greek Island Grill & Bar, 3320 Lawrenceville Suwanee Road, Suwanee

Debate watch party, 8-11 p.m., BQE Restaurant & Lounge, 262 Edgewood Ave.

Athens Democratic Debate Watch Party, 9 p.m.-midnight, Little Italy, 125 North Lumpkin St., Athens
Read the original article in the Atlanta Journal Constitution, here.