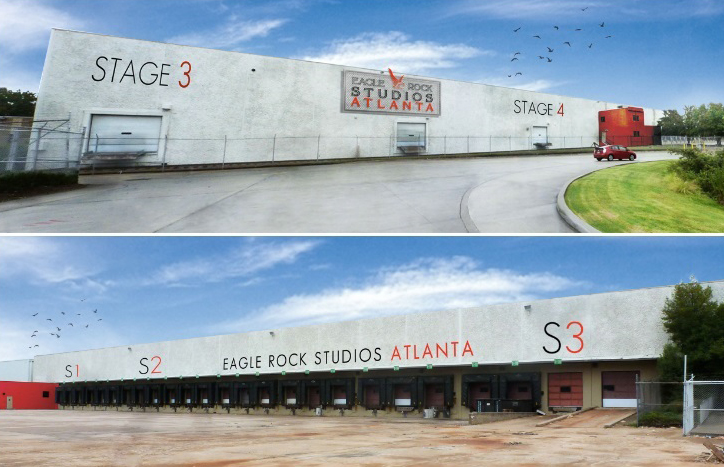 Eagle Rock Rollin'
By Oz Online | Published on November 2, 2015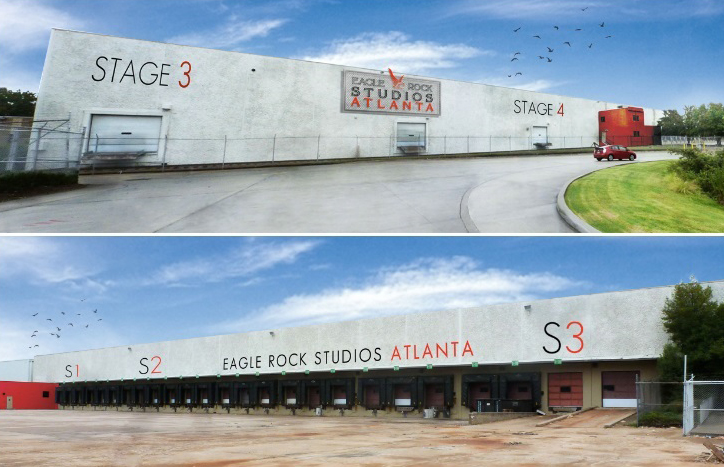 Eagle Rock Studios Atlanta is open and more than ready for business.
It wasn't long after the grand opening of Eagle Rock Studios Atlanta (ERSA) before word spread of Atlanta's new innovative, "under one roof" studio operating system. The studio is currently home to a Sony Playstation series, and the studio has already locked in a new Lionsgate TV series in place of the feature. ERSA's inaugural production, Mother's Day, a Garry Marshall film starring Jennifer Anniston, Kate Hudson, Julia Roberts, and Jason Sudeikis, began pre-production in July, started shooting mid-August, and wrapped after a thirty-six day shooting schedule.
Eagle Rock Studios Atlanta is located near downtown Norcross, a quaint area with diverse restaurant choices surrounding it. Mother's Day also used many of the areas' locations for filming. Office coordinator, Janelle Canastro found the location was, "far enough away from the hustle and bustle of the city, but close enough to also experience Atlanta." Not only was the location convenient, but the facility's layout also assisted with the production process to run smoothly.
The studio's floor plan is designed to enable the ease of flow between the stages, base camp, production office and storage space through the studio's three breezeways including parking for basecamp in the Main Breezeway, located down the middle of the facility. This feature not only cuts down travel time by allowing actors to be seconds away from stage, but Jimmy Shaw, assistant production office coordinator also found the indoor basecamp helped with securing the actors. "We had some pretty well-known names in the film and having a secure base camp without worrying about paparazzi being able to get in, made the actors feel more at ease. That's important."
The production office is pre-furnished with desks supporting 35 work spaces and 11 private offices. At Eagle Rock, Shaw and Canastro found a clean and already furnished office, describing it as a "breath of fresh air." Shaw also mentioned that, "having desks already set up and ready to go for the office saved us a lot of time and money. It was nice not having to worry about the logistics of getting desks into the space." One office that stands out among the rest is line producer, Cherelle George's "Big Brother" office which has a window overlooking the Main Breezeway. "It's a unique setup. I really enjoyed feeling connected to the production on stage days. Our conference room was wonderful, too."
Besides the full A/V integrated conference room setup in the office, the production was also given access to Eagle Rock Distributing Company's conference rooms for table reads and production meetings including more than the usual attendees. "We had a really good space for production meetings," says Canastro, "having access to the Eagle Rock Distributing Company's conference rooms was super helpful and an added perk. Rather than going to a hotel room or making some other arrangement, we were able to shuttle everyone from the studio to the conference center next door. The studio's staff was as always very helpful in facilitating this for us."
The studio provides an onsite staff to assist productions with any questions or needs. "Our entire office loved the studio's support staff. It was so convenient to have someone on hand that you're able to call with anything you needed. Whether it was providing a list of different accommodations for our talent and out of town crew members, or if I just wanted something as simple as changing the temperature for the office, they immediately jumped on all of our requests," says Canastro. Shaw appreciated how easily the crew could reach an ERSA staff member. "There was always a staff member on walkie ready to assist. They were all so helpful and friendly," says Shaw. "You don't get much of that in this business. I hope to get the opportunity to come back.