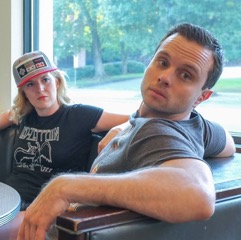 Dreams Aloud: Reenacting Dreams with Decent Humans Comedy
By Oz Online | Published on November 14, 2016
In the creative new series Dreams Aloud, Atlanta-based group Decent Humans Comedy recreates actual dreams submitted by real people.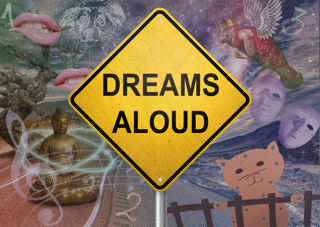 The troupe is taking submissions, and acting them out directly to the words submitted by the dreamer. They are using a stop-motion, photography, live action animation and more in an effort to portray the dream world of our subconscious. We asked the Decent Humans, Ken MacLaughlin and Leanna Adams, to tell us more about their project and experience with film in Atlanta.
What sparked the idea of such a unique film concept?
Ken was big fan of the Ricky Gervais Show and a YouTube video called Drinking Out of Cups (both have animations that acts out scenes of a person's rambling) but Drunk History showed a similar concept could be done through live action. We both sometimes vent into our smart phone's memo app; Ken played one for Leanna and she suggested we film it. That never happened, but at some point we had the idea to do it with dreams. Since dreams are more challenging to produce, we decided to blend both live action and animation.
What do you want readers to know about Dreams Aloud?
We're serious when we say we want to produce everyone's dream. This is a project that the audience will play a major part in. We've been writing for years and have created some pretty interesting stories. But nothing compares to the dreams we've received. We want as many as possible because we want to film as many as possible. Every person is different and all these different dreams are going to make for a very interesting and diverse series.
Also, we want viewers to know they're dreams are still a safe space. Just record them when you wake up. If you decide later that it's too personal, then you don't have to send it to us. Or if you want us to cut out a certain element, we will. We don't want you to worry when you first start recording, just dive in and start talking about the dream.
What kind of dream submissions have you gotten, and what kinds are you hoping to get?
We're not hoping for any particular kinds of dreams. We hope to receive dreams as wide and diverse as the people who send them. There are so many layers to the world we live in, and infinitely more layers to how they're processed by individuals. We hope to convey the expansive and nuanced experience that is the human condition. (And as I typed "human condition" autocorrect suggested "human centipede," so take that as you will.)
Just a few examples of what we have received: people banding together to blow away in unison a dangerous hydrogen cloud; a man constantly catching falling babies; a man needing to assassinate Paula Abdul to survive in the mafia, and a man lamenting the destruction of a comic book store during race riots.
We're just so excited to bring these to life. We know they're interesting scenarios, but they also tell deeper stories about life and people. But we as Decent Humans aren't going to decide the meaning. Fans and viewers will; we want debates and discussions and people deciding for themselves.
How has being in Atlanta affected your film career and aspirations?
It's very inspiring. Atlanta isn't a city that people always connected with film. Now it is. Yes, tax incentives and such things helped, but it's really been built by the people. There are a lot of creative and hardworking folks in town who don't want to move, and would rather build up their hometown. They've changed this city's industry, much like the face of entertainment and content is changing daily. Both factors inspire us and we'd like to say we had a part in them. Anything is possible.
What is your favorite part about working with Atlanta based Film-makers?
Right now it's the perfect size industry. Big things are happening and big things are coming, but everyone is still hungry and ready to work. People here are gaining a lot of experience on shows like The Walking Dead, and movies like Captain America: Civil War, but they're still willing to come play with us on our projects.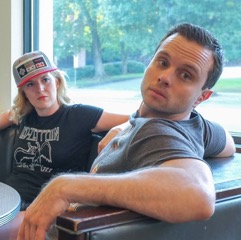 Creators Ken MacLaughlin and Leanna Adams are accepting dream submissions: Send to [email protected]