Three Ring Studios has begun pouring pads for the mill shops and sound stages that will make up its new movie studio campus in Covington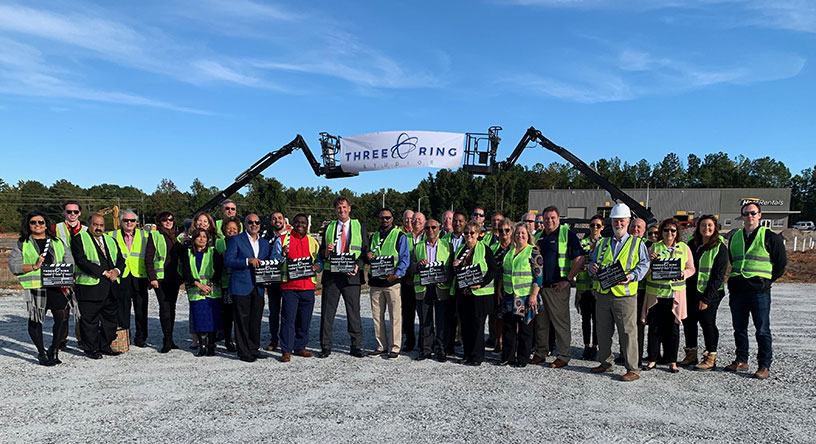 Three Ring celebrated the next phase of construction alongside community leaders, including members of the Covington City Council, the Newton County Board of Commissioners and the Covington/Newton County Chamber of Commerce. The f irst phase of construction involves sound stages, mill shops and support space. The completed campus will total over 250,000 square feet, making Three Ring one of the largest media facilities in Georgia.
"We are thrilled to be moving forward with construction", said Olivia Schmitz, director of studio operations. The first buildings are projected to open in the summer of 2020. When the project is complete, it will contribute an estimated $3 million a year to local property taxes and provide numerous employment opportunities for the community.
"We are proud to have selected such a dynamic, growing city like Covington to locate our media campus. We are strong believers in the vision laid out by Mayor Ronnie Johnston and the City Council and share in their belief that Covington can be an economic driver for our great state of Georgia," said Rahim Charania, founder and chairman of Three Ring. "We are proud to be an important part of that vision and look forward to being a partner in the Covington community for many years to come."