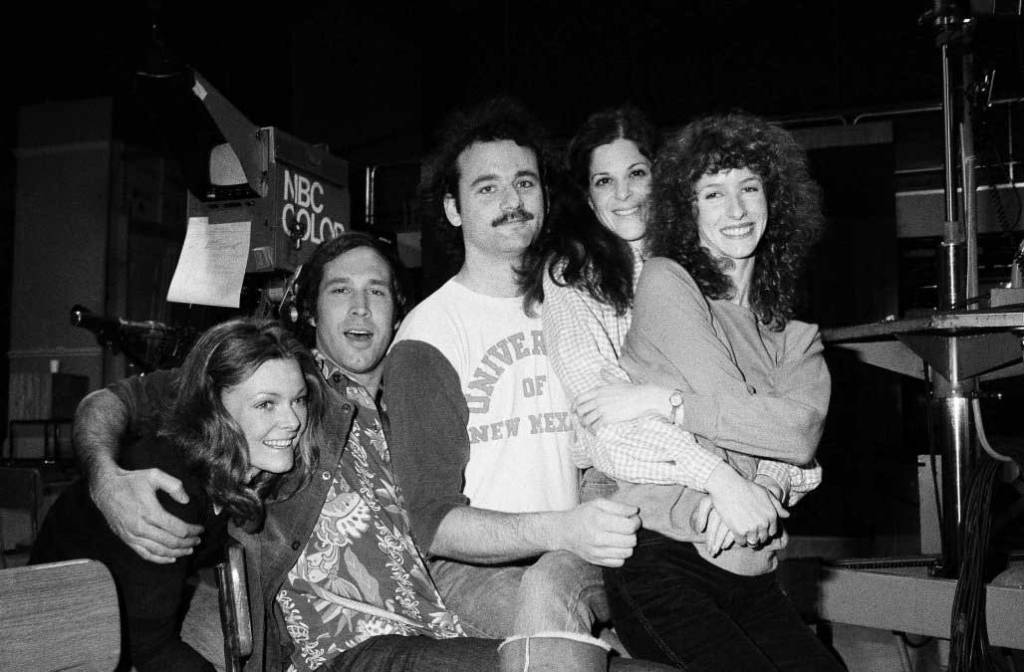 Comedy Was Her Only Defense
By Oz Online | Published on May 13, 2019
Oz Interviews Lisa D'Apolito, director of Love, Gilda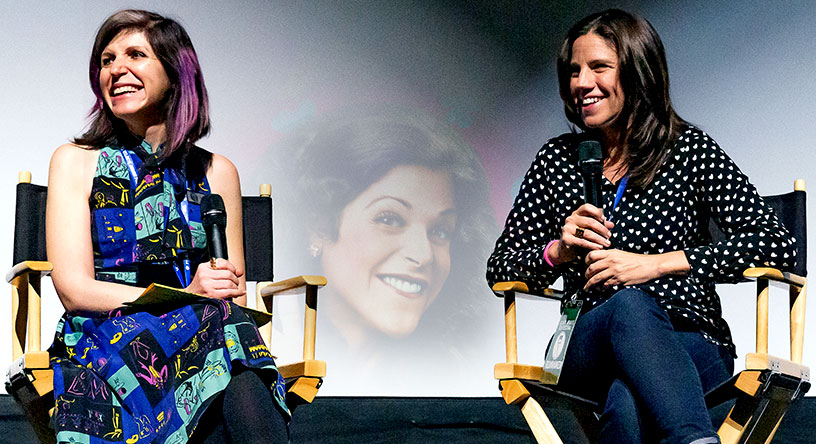 As luck would have it, on occasion, a notorious table is created with an exclusive reservation for artists, writers and performers. Infamous tables such as The Bloomsbury Group of London made up of E. M. Forster, Lytton Strachey, and Virginia Woolf. The Algonquin Table of Manhattan attendees included Dorothy Parker, Robert Benchley, Edna Ferber, and Harpo Marx. Gertrude Stein's table of Paris hosted Pablo Picasso, Ernest Hemingway, and F. Scott Fitzgerald. Canada's Lorne Michaels set his table for eight.
In 1975 Dan Aykroyd, John Belushi, Chevy Chase, Garrett Morris, Bill Murray, Jane Curtin, Larraine Newman, and the unforgettable Gilda Radner made their debut on Saturday Night Live. When Saturday Night Live launched Gilda Radner was 29 years old and the first cast member hired by Michaels. Radner was a lanky, extremely thin comedian with a contagious smile. She was a favorite clown of many, she made audiences laugh and fall hysterically in love with her. As skinny and frail as she looked she was actually strong enough to hold her own weight in a significant comedic boys' club of the 1975 SNL troupe. What audiences may not know about Radner was she was constantly battling personal demons yet, according to her close friend Alan Zweibel, "when she was faced with insecurities Radner would use comedy as her only defense."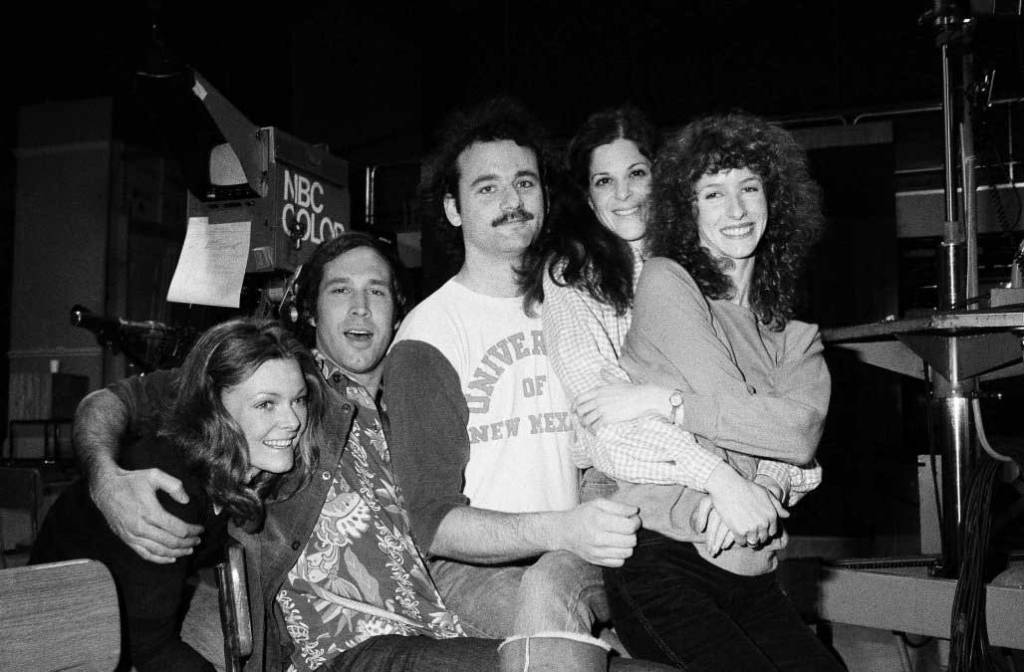 Gilda Radner died in 1989 at age 42 of stage four ovarian cancer. Some people, especially comic actors, regard Gilda's death as a personal loss. Many of today's comedienne's clearly have Radner's spirit. Lisa D'Apolito makes her directorial debut with her documentary Love, Gilda. Screened at the 2019 Atlanta Jewish Film Festival, Love, Gilda gives an exclusive personal insight into Radner, sharing her private diaries, showing footage of never seen before Radner as a heavy child and the complexities of enduring fame and disease.
Oz Magazine's managing editor, Nicole Sage, sat with D'Apolito.
Was there or what was your connection with Gilda before you decided to pursue her life story?
I grew up in Greenwich Village. When I was a kid, I would watch Saturday Night Live. I knew she died of cancer. I was not a fanatical fan of her work. I was genuinely interested in her world with Gilda's Club. I worked in an advertising agency, and I directed corporate videos. I decided to do a pro-bono fundraising video for Gilda's Club, a place of support for people and their families with cancer. You walk into Gilda's Club you immediately feel the spirit of Gilda. I met many brave members of Gilda's Club, facing life-threatening illnesses with such optimism of life. Many spoke of Gilda as an inspiration as they read her book It's Always Something. I wanted to learn more about Gilda, and so I read her book and really fell in love with her as a person. I thought her legacy was so unique in both the world of comedy and cancer.
There must have been a deep connection between you and Gilda's Club, her friends and family. How did

you develop a relationship with them to let you be the one to share Gilda's intimate and never seen

before footage?
The team at Gilda's Club observed my interaction with their members that had stage 4 cancer. They noticed that my style of interviewing and talking with the members was on a level that they immensely appreciated. I was not one who would walk in and talk about Lisa Loopner and Roseanne Roseanna Danna. I followed up with Gilda's Club, I told them that I wanted to make a movie about Radner.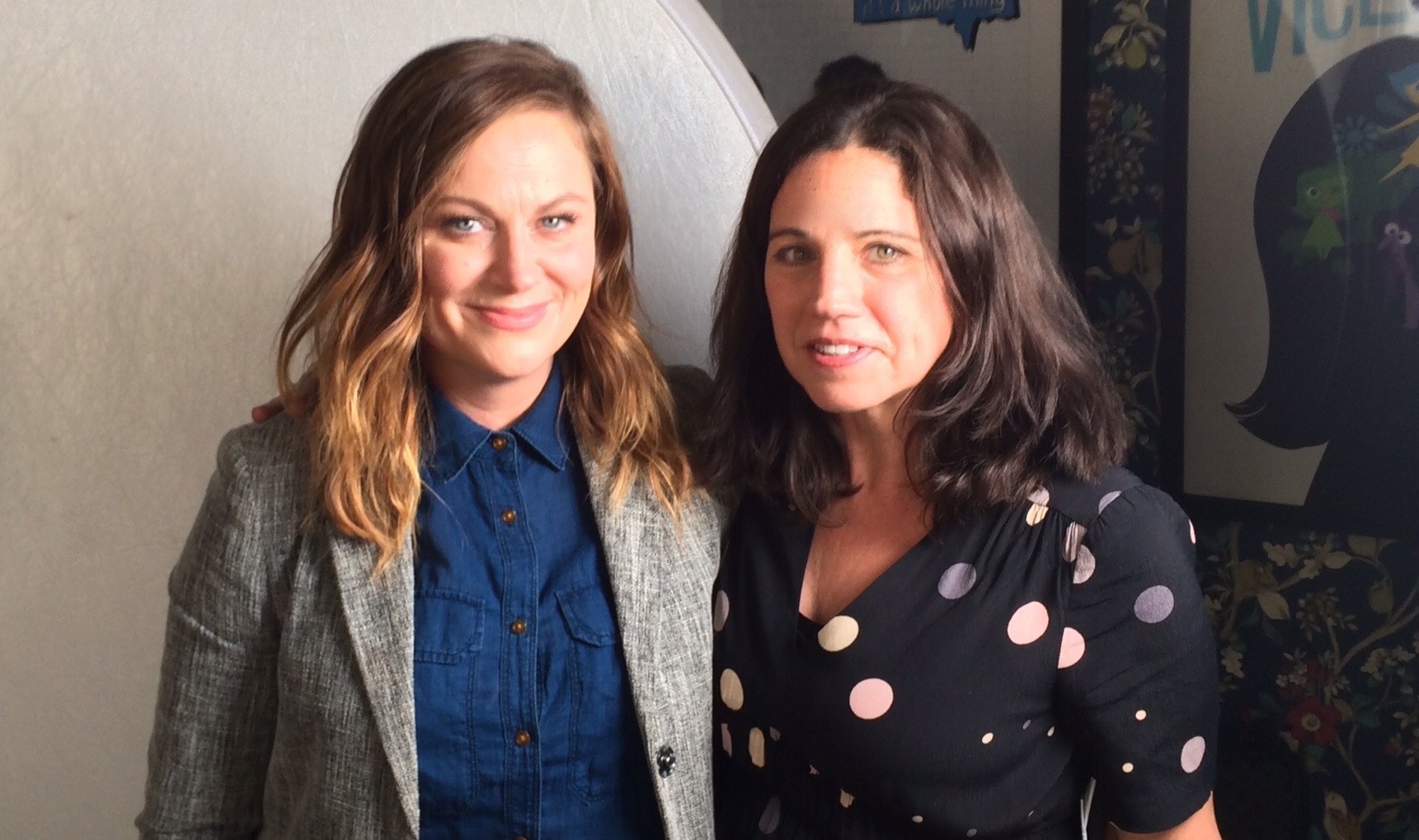 "Every Film has it's own journey"
They led me to Alan Zweibel, Gilda's good friend, former writer for SNL, and author of a book on Radner called Bunny, Bunny. Zweibel responded to me right away "I am in. I'll come over Thursday." Zweibel was not the one that had Radner's materials. It was Michael Radner, her brother, who is executor of her estate. It was at some point after I knew him for a couple years that he gave me access to Gilda's boxes that he had in storage. He didn't realize what he had. We found her chemotherapy video, her diaries, childhood footage, and personal confessions of how hard she struggled to be her geeky, goober of comedy.
In Love, Gilda you were able to get interviews from many well-known co-stars and highly recognized comics of today. What was that like for you, and were there some talent that you really wanted in the documentary that you couldn't capture?
The narrative was the most important thing for me. My edit team really tried to use the audio from her home movies to really be the bulk of the film, as much as we could to tell her story; that was really our number one goal. Her friends were included in the movie to add to her story. I went online, and almost every female comedian or so many female comedians were inspired by her. I really felt like she was valuable and had a significant impact on the world of comedy.
I approached the film from the performer's perspective. I didn't really want just anyone to read her journals. I reached out to what I call the "modern day comedians." They actually became more important than I thought they would be. Their testimonies about Gilda really added credibility to her legacy. We requested the actors to read excerpts from her journal. Interviewing Amy Poehler, Melissa McCarthy, Maya Rudolph and Bill Hader, they were humbled, moved and extremely emotional. With Poehler, we didn't tell her she was going to read anything. I took out the journal, and she just grabbed it started automatically reading things.
I started becoming very selective in the end because I didn't want a lot of interviews, but I did want more cast members. Jane Curtin, Bill Murray and Dan Aykroyd all passed on film being in the film. The collective response was Radner is very personal to them, so they passed on the project. Bill Murray was the one interview we wanted the most. Even his closest friends said, "No way." His brother, Brian Doyle Murray said "There's no way. He doesn't do that kind of stuff." Lorne Michaels, Chevy Chase and Larraine Newman loved her so much. It was tough to bring her up, to bring back that pain that is such a loss to them. What was your experience like working with CNN Films and Magnolia Pictures for distribution?
What were your biggest challenges to green light, exhibit and distribute your documentary?
Every film has its own journey. Love, Gilda started as a passion project and took about four and a half years from start to finish. There were many ups and downs along the way, but I met many other filmmakers in the same situation. The most important thing I think I did was applying for every film pitch, lab and conference. Along this journey, I raised awareness for the film, attended many workshops and met a lot of people and learned a lot. The biggest challenge for most filmmakers is money. Most of the initial funding came from an Indiegogo campaign and donations. Along the journey, I was shooting new interviews and editing selects and for these pitches, labs and workshops with a talented editor. This enabled me to really stay on top of my footage and help shape the story as it evolved. When we had a reliable trailer, we were accepted into the Hot Docs Dealmaker program in Toronto where we met CNN Films.
I was impressed by their influential female decision makers and their impressive roster of films. CNN became our partners, and this enabled us to finish the movie. They were terrific and supportive. When we were nearing a rough cut, we were accepted into the IFP Spotlight on documentaries where I met my sales rep and film festival programmers. Next achievement was Love, Gilda being selected as the opening night film at the Tribeca Film Festival. After Tribeca, Magnolia Pictures came on as our distributors and opened the film theatrically in 98 cities. They were hard working and very collaborative.