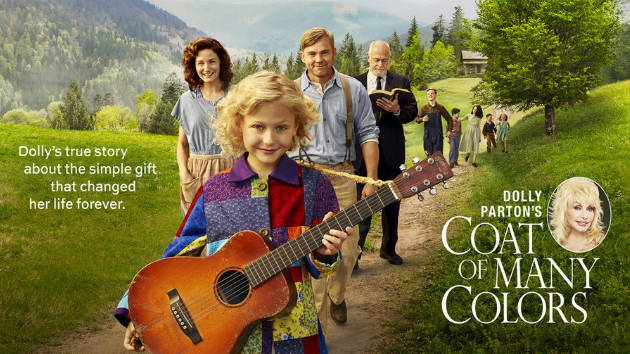 Coat of Many Colors' Tops Original Movie Viewership
By Oz Online | Published on December 11, 2015
According to an article on Variety's website, Dolly Parton's 'Coat of Many Colors' brought in 13 million viewers last night.
The faith based original movie brought in more viewers than any other original movie on the Big Four since 2012. Although, 'The Wiz Live!' had higher numbers in the targeted demographics of 18-49 and the 25-54 ranges, the overall viewership of 'Coat of Many Colors' beat last week's 'The Wiz Live!' by more than 1 million viewers.
"Coat of Many Colors' was narrated by Dolly Parton and was based on her life growing up in the Great Smoky Mountains of Tennessee during the 1950s.
According to IMDb, the movie focuses on the struggles Dolly and her family experienced, and how faith, love and a raggedy coat shaped who Parton is today. Alvia Alyn Lind played Parton's younger self, and Jennifer Nettles and Ricky Schroder played her parents Avie Lee and Robert Lee Parton.
Good news for Georgia's economy. The entire movie was filmed here in Georgia, and the production spent $6.4 million as well as provided jobs for native Georgians.