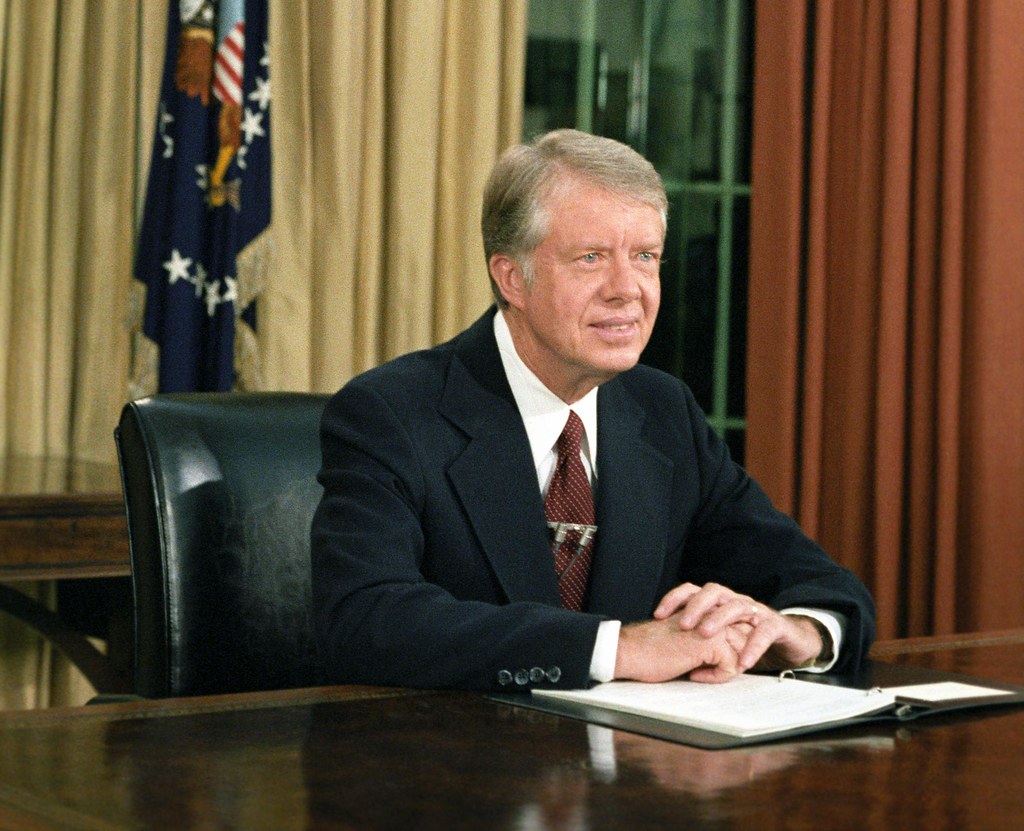 CNN TO AIR JIMMY CARTER MUSIC DOCUMENTARY
By Oz Online | Published on June 21, 2020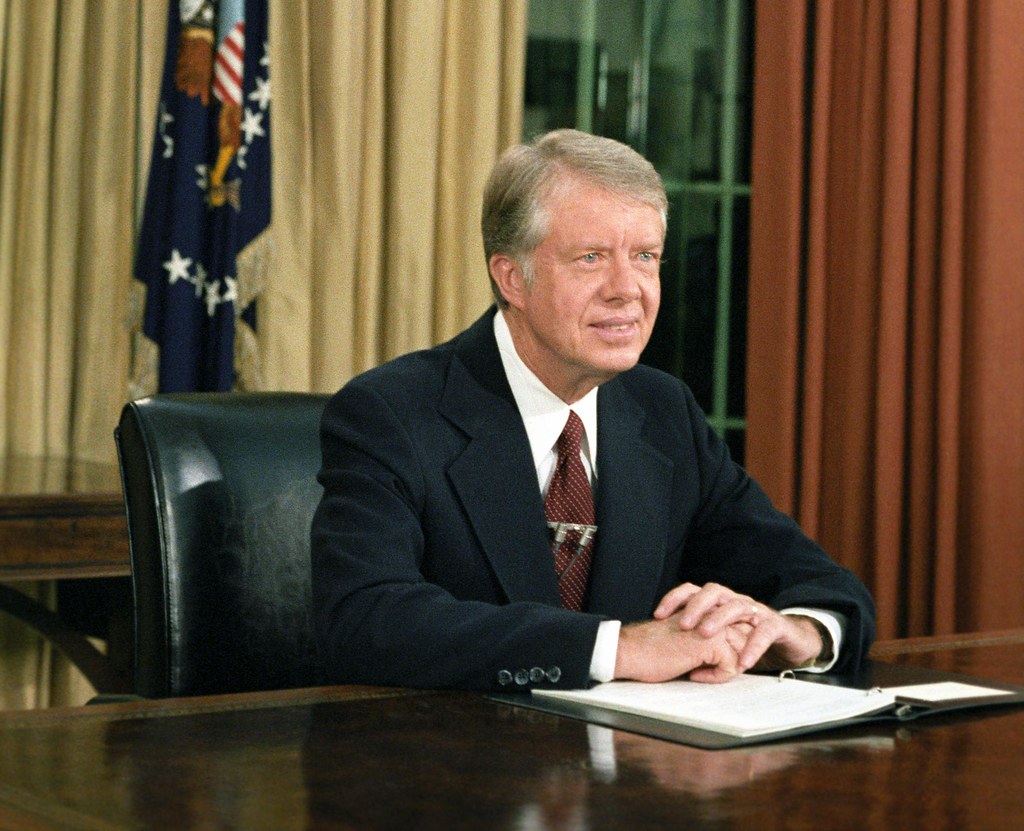 CNN Films has picked up the North American broadcast rights to the documentary "Jimmy Carter Rock & Roll President." The documentary was originally going to air during the Tribeca Film Festival in April, but COVID-19 shut that down. A date has not yet been set on when CNN will air the movie.
Over the decades, there has been no shortage of angles to look at the ex-president from Plains, Georgia. But this documentary takes an unusual look at how music and musicians played a role in his rise from Georgia governor to the White House in 1976.
Among those who provide commentary in the doc include Willie Nelson, Bono, Bob Dylan, Garth Brooks, Trisha Yearwood, Jimmy Buffett, Roseanne Cash, Chuck Leavell, Paul Simon, Andrew Young, and Madeleine Albright. There will also be archival performances by Buffett, Nelson and others.
Carter, in a press release, said he said he watched the film and was impressed: "It was entertaining and emotional for all of us. The film exceeded my expectations in every way. I'm thrilled that 'Rock & Roll President' will reach a broad audience on CNN. Despite the difficult times we are in, the film highlights my personal belief that we should remain hopeful and that music is a powerful source of hope in trying times."
Chris Farrell and Mary Wharton, executive producers, said they wanted people to see Carter "in a different light," according to the release. "Being able to share the film with millions of Americans through this deal with CNN Films is a significant step towards achieving that goal… We hope that CNN viewers will come away with a new appreciation for not only his moral courage and leadership, but also the fact that he is pretty cool."
To read the original article from the Atlanta Journal Constitution, please click HERE.