Choose Your Reality
By Oz Online | Published on January 16, 2020
At Georgia State University's Creative Media Industries Institute, students take on bleeding-edge storytelling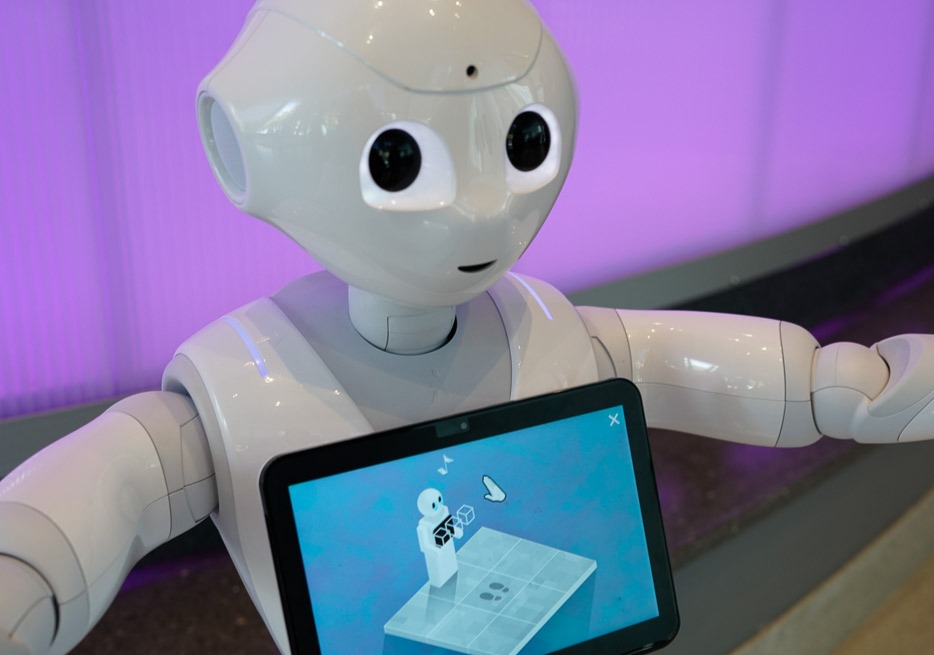 The Creative Media Industries Institute (CMII) is a digital storytelling mecca in the heart of downtown Atlanta. Created as a part of an initiative to fulfill Georgia State University's strategic planning to foster the growth of the media industry in Georgia's economy, CMII focuses on the exploration and intersections of creativity, technology and entrepreneurship. CMII is both part of the College of Arts & Sciences and the College of the Arts at GSU. This content creation center brings together film, gaming, music and visual art students as the next generation of storytellers.
Oz Magazine took a tour of the institute with project manager and president of the Georgia Production Partnership (GPP), Lisa Ferrell, and executive director, Brennen Dicker, through the three floors of the newly renovated 25 Park Place annex, the most foot-trafficked street corner in Atlanta. Unlike a lot of university programming, CMII is bringing the entertainment industry directly to the incubation spaces that students, staff and faculty inhabit to make content. With their artist-in-residence programming, industry leaders have their offices among student workspaces, and they are a big component in the screenings, training workshops and career programs offered. Artists-in-residency include alumni Chris Bridges, known professionally as Ludacris, a multi-platinum, Grammy winning artist, actor and entrepreneur with a philanthropic heart; alumni Tom Luse, executive producer of The Walking Dead and the first GSU student to submit a film for a graduate thesis; Erik Gordon, a member of 100 Black Men of Atlanta, an organization aimed at improving the quality of life and giving community support to African American youth; and Grammy-winning producer, filmmaker, and musician Dallas Austin, best known for his work with musicians like Madonna, TLC, and Boyz II Men and for producing films Drumline and ATL.
A Floor for Every Purpose
Upon entering CMII, every student and guest has the opportunity to interact with Pepper the robot, the world's first social humanoid robot able to recognize faces and basic human emotions. Aside from being home to Pepper, the first floor contains the main production studio; a 1,900 sq. ft. speed rail room lined with green screen curtains and portable cyclorama walls. These walls allow the studio to be used for volumetric capturing and visual production.
If students aren't occupying the studio on the first floor, they're either engrossed in virtual reality gaming in the VR demo lab and VR cave or trying their hands at 3D printing in the Maker's lab. However, the majority of students gather on the second floor, which is equipped with post production, project and training rooms, as well as audio suites. On this floor, students are encouraged to jump on CMII's desktop computers furnished with production, game design, sound editing and animation software. Last, but certainly not least, the third floor contains a 1,250 sq. ft. data visualization and digital humanities research lab. Here, students can lounge amongst workstations while training for Esports, editing content or collaborating on content creation near the offices of acclaimed producers, entrepreneurs and recording artists.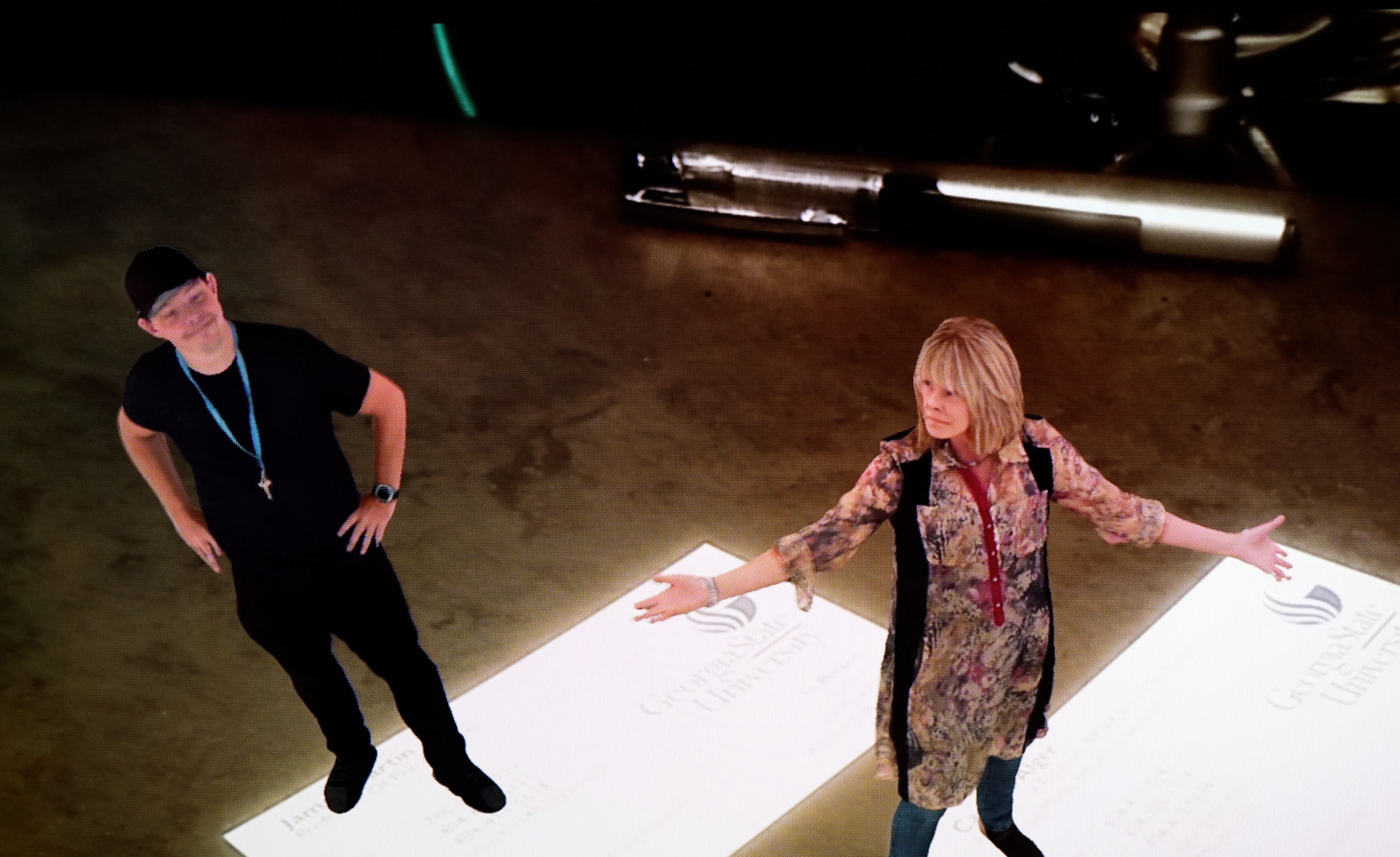 Choosing a Degree
There are two degrees offered with CMII: one in media entrepreneurship and the other in game design. "We're only in our second year and we have 600 majors and 54% of those are women," said Candice Alger, professor of practice. Alger teaches AR/VR Virtual Production and was one of this year's finalists for Women in Technology's (WIT) Woman of the Year in Technology award.
Executive director, Brennen Dicker, has his own list of accolades that proves his enduring promise to CMII. Dicker has 20 years of experience in the film industry including serving as general manager of SIM International, chair of the Atlanta Advisory Council for SCAD, executive board member and former chair of the GPP's government relations group, chair of the steering committee for the 2018 Atlanta Jewish Film Festival and a member of the Georgia Chamber of Commerce.
"What we're trying to do in the end is to bring in industry, students and all the technology and create a culture where people can truly interact with each other in a way that's substantial and create" explained Dicker. "We are tasked to teach the next generation of storytellers and also become a thought-leader within the industry in the Southeast, and hopefully nationally at some point."
Professors of Practice
In the main production studio, professors of practice, Algers and James Martin went more in-depth with their technology. "This is our virtual production studio. It's a bit of a Swiss Army knife because we only have one," Algers revealed. "We pull the screen curtain back, [and] we have a full on stage where we can capture multiple performers [and] lens virtually." Algers has worked with the spandex-suit-white-ping-pong-ball optical motion capture system for over 16 years. CMII has gained access to a newer form of technology. The Xsens suit is the most accurate motion capture suit on the market. It does so by using an HD reprocessing feature. According to their website, "the Xsens MVN Animate enables you to mocap anywhere and everywhere, in any situation." No more ping pong balls within the studio. Xsens can be taken outside.
"We also have what's called volumetric capture. It's a 32-camera system. We capture performers in full costume. This is bleeding edge. When we decided to bring this technology here it was because we wanted to give our students something that didn't exist at all the bigger universities in the media labs. This is one of eight systems in the world, and it's called 4Dviews," Algers added.
4DViews is based out of France and captures a photo-real 360 holographic representation of performances as a digital asset. These assets can Candice Alger and Pepper the robot 42 Oz Magazine – film. tv. entertainment. SINCE 1990 then be deployed into game engines, prototypes, etc. CMII has had a number of performances in their space ranging from cosplayers and extras to former NFL receiver, Jerry Rice. "We captured him for the Super Bowl for a program called You Make The Play. That asset was composited in a virtual representation of the Mercedes-Benz Stadium. People that visited the NFL Experience during the Super Bowl were able to put on VR headsets, see him in the stadium, and hear what he had to say about the school program that United Way sponsors nationally to teach kids how to cope with bullying," Algers recalled. CMII also has rapid prototyping software packages through a strategic partnership with Taiwan based company Reallusions. "When I saw it 3-4 years ago, I knew that we needed that here because we could teach our students animation much faster by getting rapid prototyping material out there. Vertical slicing of content allows them to build it faster. We're teaching the students how to tell their stories with emerging technologies because we know that if we can do that, they'll find jobs in any sector. We're getting updates on this technology before anyone else in the world," said Algers.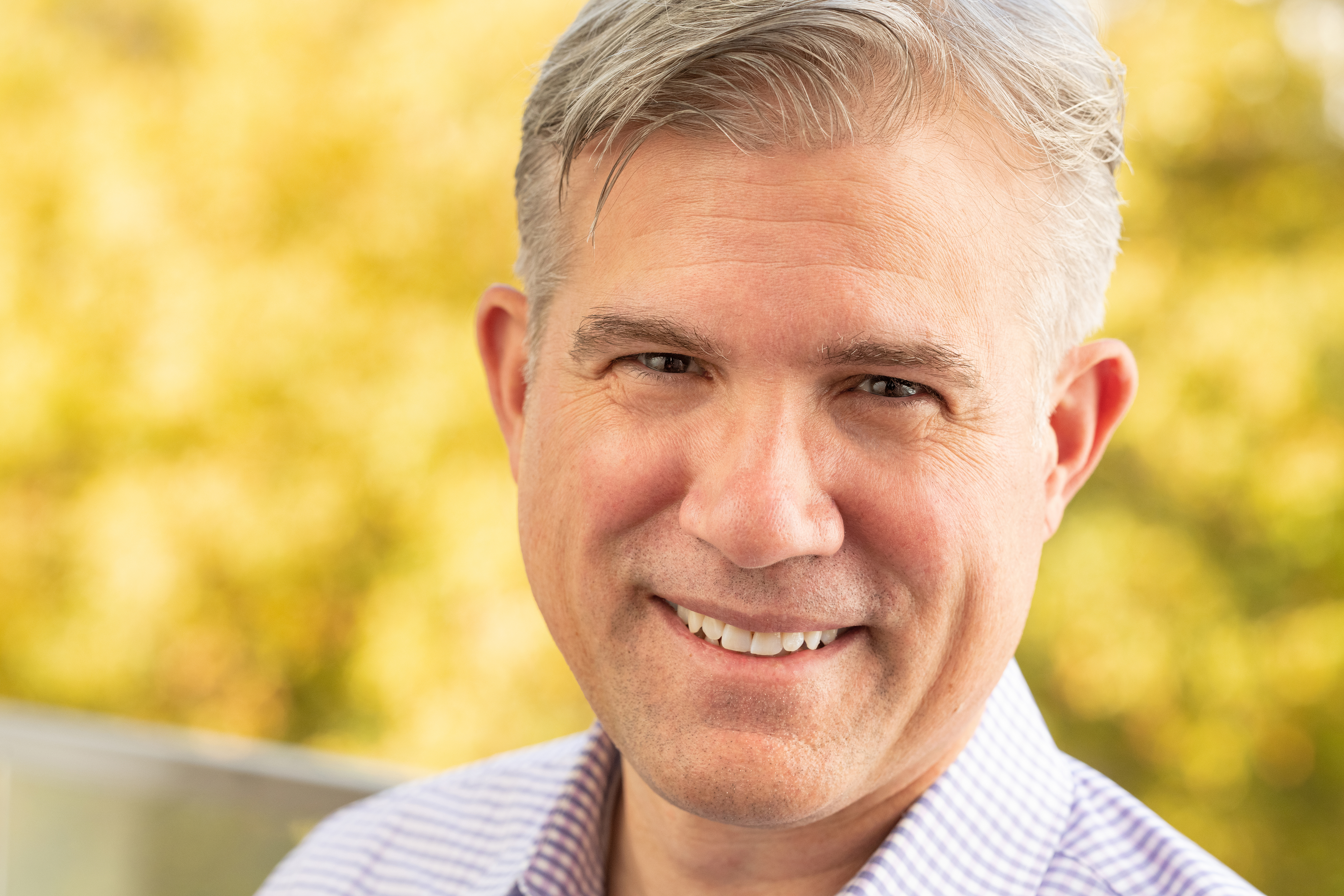 "We're bringing in students to disrupt how we do all of this…
We want the stories we tell to be more demonstrative of the culture we represent."
Professor Martin teaches advanced VFX and motion capture. "Right now you're seeing a leap in innovation for things like comprehensive shaders that give a more true-reactive qu