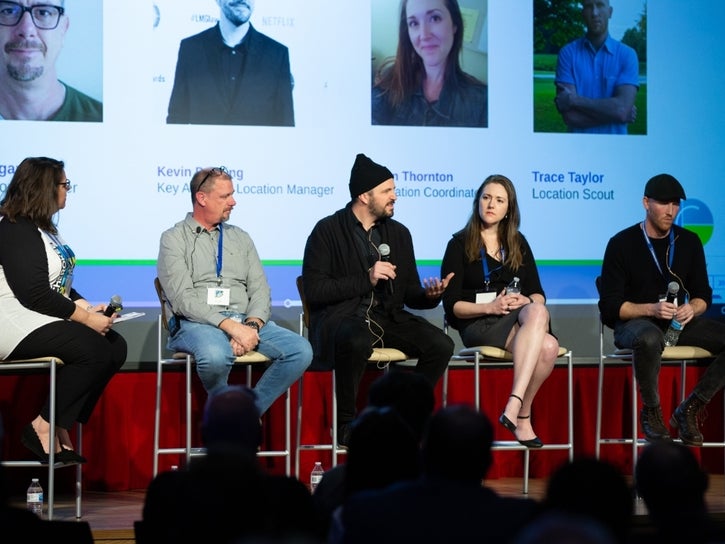 Second Annual Cherokee Film Summit Returning Jan. 23
By Oz Online | Published on January 15, 2020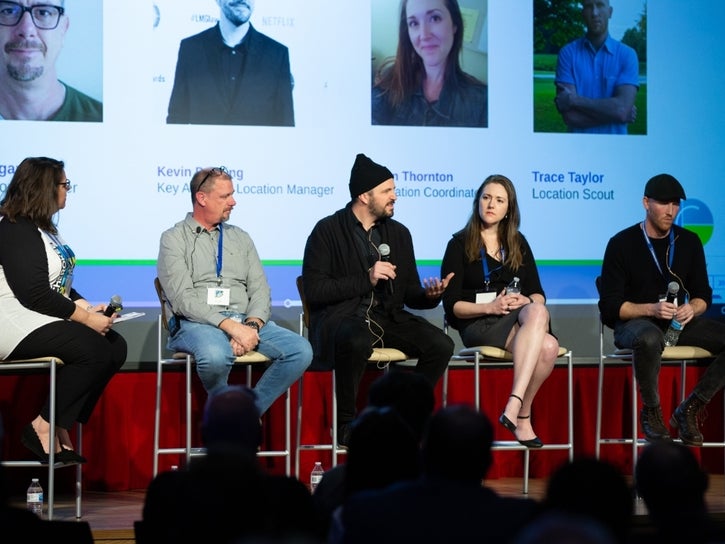 CHEROKEE COUNTY, GA — The Cherokee Office of Economic Development will host the second annual Cherokee Film Summit from 5 to 10 p.m. on Jan. 23 at the YANMAR EVO/Center in Southwest Cherokee.
Launched by Cherokee Office of Economic Development as an initiative of Cherokee By Choice in January 2019, the Cherokee Film Summit was designed to strengthen Georgia's film industry pipeline. Through power-packed networking opportunities and a variety of breakout sessions led by dynamic speakers and panelists, the event will build meaningful connections between the film industry and community.
This first-class event takes a comprehensive approach toward developing the film industry by bringing together film professionals with local businesses, non-profits, creatives, and educators. The event, which showcases some of Cherokee County's finest foods and beverages, boasts over a dozen instructional partners who will lead breakout sessions and panels to inform and inspire.
"Bringing Your Story Into Focus" will serve as the theme of the second annual event and a call to action.
"Whether you're developing a story for film or seeking guidance to enhance your career within the industry, the Cherokee Film Summit is the ideal place to make connections that help bring your story into focus," said Cherokee Office of Economic Development's Film Project Manager Molly Mercer.
Ozark's Key Assistant Location Manager Kevin Dowling served as a feature panelist at the inaugural event.
"Being part of the 2019 Cherokee Film Summit gave me a great opportunity to interact with local filmmakers and members of the community at large," Dowling said. "It provided a professional forum in which peers can share information and learn from one another. The Cherokee Office of Economic Development team has orchestrated a wonderful event that I highly recommend."
Returning presenter and screenwriter Cheryl McKay Price moved from Los Angeles to Georgia for the film industry.
"The Cherokee Film Summit has shown me there is a strong interest in making good projects in Cherokee County," Price said. "I love being involved on the ground level and working in a profession where we can entertain, move, and inspire others with the stroke of a pen."
Among the 13 instructors headlining breakout sessions is documentary filmmaker Kris Wheeler. Known for his four-time award-winning documentary "Revival! The Sam Bush Story," Wheeler has made rounds on the film festival circuit.
"When I set out to become a documentary filmmaker, attending indie film festivals was high on my priority list," Wheeler said. "So, I did — from Atlanta to Sundance. Truth is, it had little to do with the films being screened and everything to do with opportunities to learn and network. I did this by sitting in on panel discussions, presentations, and listening to and meeting those who have been there, done that. Last year's Cherokee Film Summit felt very similar. If you live within driving distance and are looking to learn and network, the film summit is a wonderful opportunity to do just that."
The inaugural summit received a Special Judges Award for Comprehensive Community Outreach and an Award of Excellence from the Southern Economic Development Council – the oldest and largest regional economic development association in North America.
Inaugural summit attendee Jack Holloway is proof of the summit's success.
"I took a chance on the film summit and landed my dream job," Holloway said.
Through networking at the 2019 event, Holloway became employed as a Location Assistant on HBO's The Outsider and numerous subsequent productions.
"Since last year's summit, we have seen collaborative relationships form, projects completed, and locals earn jobs within the film industry," said Cherokee Office of Economic Development Film Project Manager Molly Mercer. "Cherokee has demonstrated it is more than just a great backdrop for the film industry—it is an incubator for developing talent."
Cherokee's reputation for hospitable assistance and fluid service coordination accounts for the film industry's exponential growth over the past decade.
"Our creative community rises to the challenge of helping people reach their goals," said Cherokee Office of Economic Development Chairman Marshall Day. "Cherokee is rich with a variety of locations ready to be filmed. Whether it's a visiting or locally based film team, our community is here to help."
For additional information and for a complete list of breakout sessions, visit cherokeega.org
or cherokeefilmsummit2020.eventbrite.com for tickets.
Read the original article, here.